Synthetic And Human Hair Wigs, Which Is Better?
Jul.30,2022

Girls who buy wigs for the first time will have a lot of difficulties. Since there are many styles, colors and types of wigs, girls don't know how to choose the right wig. Knowing about human hair wigs and synthetic wigs is the first step to choose a wig. Human hair wigs are made from the hair of a real person and has the characteristics of real hair. Synthetic wigs are made from artificial fibers using specialized techniques to have the look and feel of real hair. Let's take a look at the pros and cons of human hair wigs and synthetic wigs. I believe this article will help you choose a right wig.
Advantages of Human Hair Wigs:

1. Adaptable:The material of human hair wig is made from Brazilian, Malaysian, Indian, Peruvian and so on. It is very soft and smooth. The biggest feature of human hair wigs is that human hair wigs can be dyed, straightened, curled, bleached and styled as you want. You can treat it as your own hair. It can be straightened or waved by heated styling tools.
2. Natural: The materials of human hair wigs are from human beings. So when girls wear them, it just likes they wear their own hair. Human hair wigs have the characteristics of real hair, so you can treat them as your own hair.

3. Durable: Human hair wigs are also more durable when properly maintained. Human hair wigs can last from one to three years. They are very soft and have a shine and movement that is not easily replicated in synthetic hair. Human hair wigs look very smarter and more natural.

4. Unique: Everyone is unique, and their hair is certainly unique. Human hair wigs come from human hair. Everyone grows up in a different environment, which will affect the quality of their hair. So human hair wigs are different in shapes and textures. There are no human hair wigs that look exactly the same.
Disadvantages of Human Hair Wigs:

1. Cost higher: Most people probably think that the biggest drawback to human hair wigs is their price. Because they are made from real hair, they cost much more than synthetic wigs.

2. Out of shape: Another disadvantage of human hair wigs is that they require more time to maintain. You have to treat them like your own hair. They need regular shampooing and styling. Otherwise, they may become dry and lose their natural shine.

3. Affected Easily: Just like your own hair, they can be affected by the surroundings. As a result, they sometimes become curly, limp, or dry. So you should pay attention to the environment. You had better not to go out wearing human hair wigs in wet weather.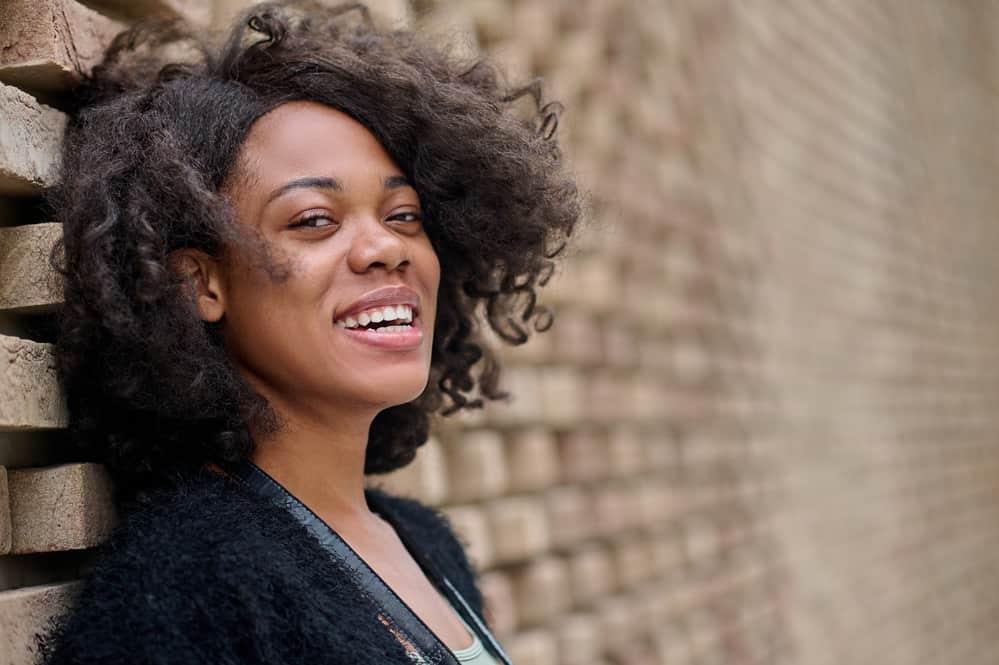 Advantages of Synthetic Wigs:

1. Maintained: Synthetic hair wigs are made of artificial fibers. Perhaps the most striking benefit of synthetic wigs is that they are already styled. You don't have to spend much time styling your synthetic wigs. As long as you preserve the wig properly, the shape of synthetic wigs will be maintained for a long time.

2. Unaffected: Synthetic wigs have the ability to maintain a certain style in any situation. The change of weather can affect wigs slightly. Even if it is humid outside, it won't be straightened or curled. It will maintain its style.

3. Cost lower: Synthetic wigs cost less than human hair wigs. The raw material of human hair wigs costs relatively higher. The production process is also more complex. Some human hair wigs need workers to weave, which increases the cost. Instead, synthetic wigs cost less and can be made entirely by machine.

Disadvantages of Synthetic W
igs:

1. Short life: The life span of synthetic wigs don't last as long as human hair wigs. If synthetic wigs are maintained properly, they usually have only four to six months.

2. Limited versatility: Synthetic wigs are molded into different shapes and colors in factories before they are sold. The shapes and colors of synthetic wigs can't be changed easily during wearing. If you want to change the style, you will need to buy a new synthetic wig or buy a human hair wig.

3. Unnatural: Synthetic wigs are less natural than human hair wigs. Cheap synthetic wigs will have an unnatural look. Others could tell you are wearing wigs.
Human hair wigs and synthetic wigs have their own advantages and disadvantages. Understanding the advantages and disadvantages of human hair wigs and synthetic wigs can help girls choose between human hair wigs and synthetic wigs. Girls can choose human hair or synthetic wigs according to your budget and the frequency and occasion of wearing wigs. If you often wear wigs, choosing human hair wigs is better. If you want to change styles frequently and don't have time to maintain wigs, synthetic wigs are better choices. You can buy human hair wigs and synthetic wigs for your needs.
Write For Us
Questions & Answers
Q
Why Should I Choose U Part Wigs?
A
The U part wig has many advantages and I would like to summarize it in four areas: First, creating a natural look. Unlike lace wigs that achieve a natural look through a transparent lace covering, this wig makes the wig appear very realistic and natural by blending the wig with your natural hair. Second, protects your hair and scalp. the U-shaped wig has U-shaped holes that allow your hair and scalp to breathe more because it is not subjected to the stress of a traditional sewn-in weave. Third, it promotes hair growth. A U-part wig is essential in your transition from wig to natural hair. You can remove it at night to give your hair a chance to grow and breathe. Finally, protect your skin. U-part wigs don't require glue and stitches, which is a lifesaver for girls with sensitive skin. Also, these clip-in wigs won't harm your real hair and prevent hair loss.