V Part Wig VS. U Part Wig: Which IS better
Dec.17,2021
Wigs are now more and more inseparable products for sisters. Human hair wigs are being developed more and more. There are also many kinds of wigs, such as the well-known lace front wig and lace part wig. headband wigs, as well as the V-part wigs and U-part wigs that we are going to compare and understand today. For those who are not familiar with wigs, the appearance of these two wigs is not very different, but in fact they There are essential differences, so in a subtle way, they are actually different
These two types of wigs look absolutely beautiful. Both V-part wigs and U-part wigs will make you look more beautiful, but those who are not familiar with wig-related knowledge can choose between these two types of wigs. Very challenging, especially if you don't know much about them, you may choose products that are not suitable for you. Next, we will discuss the V and U wigs and their differences to help you make a more informed decision to determine which one is more appealing to you. Therefore, don't waste more time, let us study them in depth.
What is a V part wig?
What is a U Part wig?
What are the differences between a V part wig and a U part wig?
Which wig suppliers provide upart wigs and v part wigs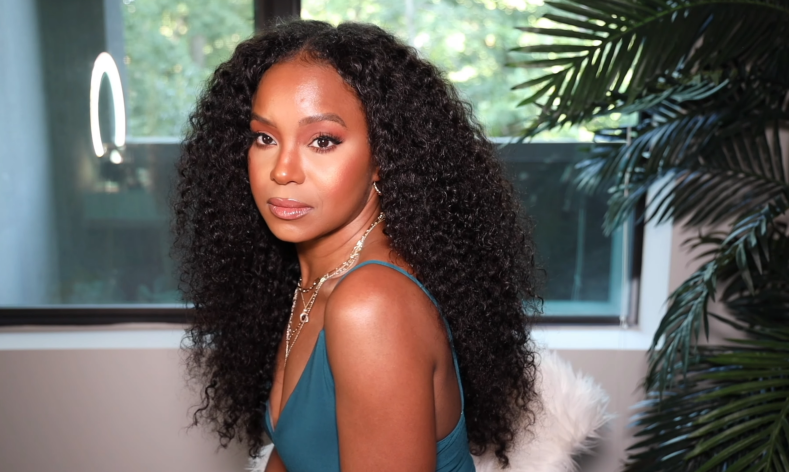 What is a V part wig?
A V part wig is a wig that is modified half wig with a v-shaped opening at the top. A V part wig is also known as a v-shaped wig or thin part wigs. The V shape opening tends to help give a more natural-looking hairline. These wigs generally do not come with lace nor do they require glues or gels at all. One of the best things about V part wigs is that they blend with your natural hairline quite perfectly that it will be difficult for people to tell the difference between your hair and the wig's hair.
What's more, the wig always blends and matches with hair roots, making it offer a more natural look. And since no stocking cap is required, the V-shaped wig is an ideal wig to wear every day. And you don't have to worry about installing and removing this type of wig because no skill is required for that.
Features of a V part wig
Here are some of the notable features of V part wigs
No lace, no cornrows,They are very breathable and comfortable,Now sew in or leave out,Blend perfectly with natural hairline,Matches the roots of the hair,It is a protective hairstyle, especially in winter,No stocking cap needed,Can install or take off everyday
Advantages of V Part wigs
1.Flexible hairstyle
The V part wig allows you to wear your own scalp with no leave out or just small strands left out according to your preference. Moreover, you can also freely make a middle part or side part according to your needs. In addition to that, you can add some accessories such as clips or headbands to try different styles.
2.Easy to wear
As already mentioned, you don't require any special skill to wear your V part wig. That's because it is easy and quick to install and remove, allowing you to change your hairstyle pretty faster.
3.It is affordable
We live in a world where we want to save even the littlest amount we can. You can easily achieve that if you purchase a V part wig. That's because, compared to other types of wigs, such as lace wigs, the V part wig is still much more affordable. That's also because of its machine-made construction. A V part wig is among the cheap wigs in the market.
4.Enough space
A V part wig with leave out allows the scalp and hair to have a break. In addition to that, it is easy to cleanse and care for your scalp and hair regularly since you can easily access them.
5.It doesn't require glue
V Part wigs are generally an ideal option for ladies that are allergic to glues or adhesives or have sensitive skin. That's because they do not require glue to install. So there will be no more scalp irritation due to chemicals or no pulling of the skin due to the glue. And since it has no lace, you won't have to waste too much of your time cutting and hiding the lace.
6.It is perfect for beginners
It doesn't require any skill to put or remove the wig, making it perfect for new wig wearers. Also, you don't need to cut the extra lace.
What is a U Part wig?
A U part wig is a type of wig that has a u-shape hole on the side of the top of the wig. They also blend well with natural hair and do not require any lace or glue. The wig allows you to bring out a part of your natural hair through it, helping you achieve that natural look you want to achieve.
Features of U Part wigs
Have adjustable straps and clips inside to help put the wig in place,No glue and lace,Very breathable and comfortable,Blend perfectly with natural hair
Advantages of U part wig
The U part wig allows you to blend your hair with the wig, giving you a natural look.
This wig is highly breathable, making it comfortable to wear. Since the U part wig comes with adjustable straps, clips, and comb to secure the wig, you don't have to worry that it will slide down or come off. You don't have to use glues to install your U Part wig, making it perfect for ladies who are allergic to glues.Wearing the U part wig is pretty simple. It will take you less than 5 minutes to wear it.
What are the differences between a V part wig and a U part wig?
1.The shape of the part
One of the notable differences between the V part wig and the U part wig is the shape of the part. In the V part wig, the shape of the hole on the top part is V, while for the U part wig, it is U.
2.Leave out
For a U part wig, you need to leave more leave out compared to a V part wig. Since the U part wig leaves more space, you need to leave more of your natural hair to make the leave out.
3.Cut the band
When it comes to U part wigs installation, you will have to cut the band first. But this isn't the case with the V part wig. That's because the V part wig does not have a band.
Which wig suppliers provide upart wigs and v part wigs
Unice wig
Unice believe that hair is more than a beauty accessory. It's a form of self-expression, it's a boost in confidence, it's a part of personal style, and most importantly, it's an extension of you.
Luvme hair
LUVME Hair provides the highest quality hair products in the industry, while guarantee professional and informed expert assistance for a pampering online shopping experience.
Beautyforever wig
A global human hair enterprises. We specialized in professional set design, production, sales, service over the world. We built our website in 2016 and became professional virgin hair supplier
Nadula hair
Now this dream has been realized by the designers of Nadula Hair. Up to now, Nadula Hair hashundreds of wig products in 12categories, which can meet the individual needs of different womenNow, you can see Nadula Hair in more than 50 countries on every continent in the world.
HURELA HAIR
Hurela mall is a global human hair supplier, offers 100% real human hair weave, lace closure, wigs, most affordable price with superior quality, Once purchase permanent fans. Hurela believes that you could benefit a lot from the cooperation and sincerely invite you to be our affiliate partner and get a 15% commission in cash as rewards.
Human hair headband wigs have extremely become popular over the last few years. These wigs are just like the normal wigs, the only difference is that they come with a piece of cloth that resembles a headband that you tie above the wig on the front part. The piece of cloth also helps to secure the wig so that it doesn't fall off.
Pay Later Wigs Recommendation In Hurela Mall
---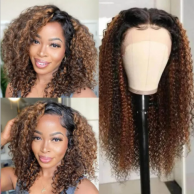 ---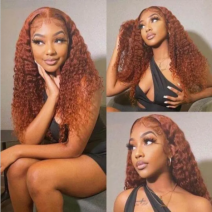 ---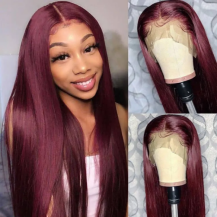 Make Every Girl Afford Beautiful Hair
Hurela is a 100% professional Human hair weave supplier in the market for many years,Hurela Mall human hair wigs are made of 100% virgin human hair. They committed to providing every girl with affordable hair. We return the product for seven days without any reason. Our 24-hour customer service will answer your questions online. We have the lowest price human hair wig products, such as headband wig, lace part wig, which will never disappoint you.
Write For Us
Questions & Answers
Q
Why Should I Choose U Part Wigs?
A
The U part wig has many advantages and I would like to summarize it in four areas: First, creating a natural look. Unlike lace wigs that achieve a natural look through a transparent lace covering, this wig makes the wig appear very realistic and natural by blending the wig with your natural hair. Second, protects your hair and scalp. the U-shaped wig has U-shaped holes that allow your hair and scalp to breathe more because it is not subjected to the stress of a traditional sewn-in weave. Third, it promotes hair growth. A U-part wig is essential in your transition from wig to natural hair. You can remove it at night to give your hair a chance to grow and breathe. Finally, protect your skin. U-part wigs don't require glue and stitches, which is a lifesaver for girls with sensitive skin. Also, these clip-in wigs won't harm your real hair and prevent hair loss.