Where Can I Buy Half Wigs With Headbands
Oct.06,2021
When it comes to wigs, there are plenty of them you can choose from in the market because there are plenty of wigs in different styles, colors, lengths, and densities. So whichever type of wig you are looking for, you will easily find the right one that suits your style and personality.
One of the best wigs you can try is the half wig with a headband. This wig is incredibly popular. It gives wearers a more natural look, is absolutely beautiful, and easy to wear. But what are half wigs with headbands? Well, keep on reading this article to learn more about half wigs with headbands. In this article, we discuss:
What are half wigs with headbands?
Hurela is the cheapest wig supplier
Let's get started.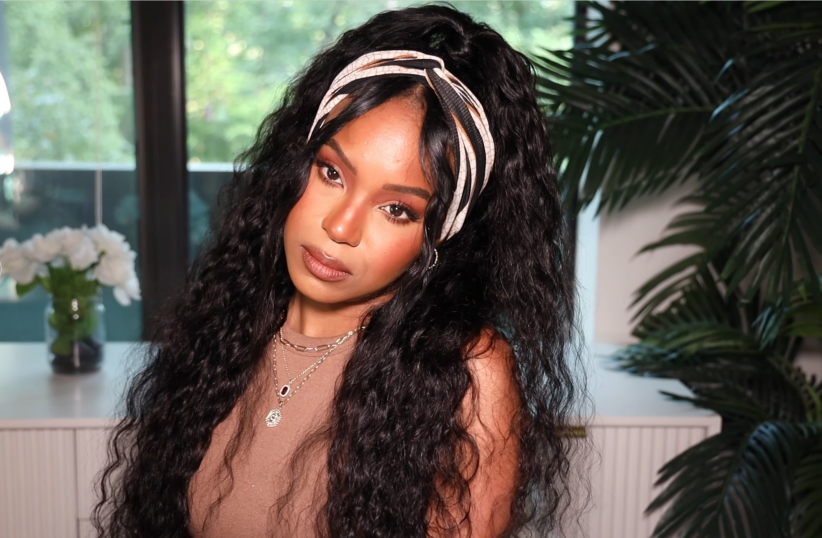 What are half wigs with headbands?
If you are new to wigs, you are probably wondering what half wigs with headbands are. So we will define what these wigs are. Half wigs with headbands are basically wigs that cover just a piece of the hair and not the full head, and then you tie a headband to cover the front part of your head or your front hair. They are almost similar to headband wigs.
This type of wig is perfect for ladies who want to achieve a fuller hairstyle because it adds volume and length to your natural hair. This wig is produced using an elastic cross-section cap with advanced cap development. Two combs on the front and back are added to the cap so it can provide added security to the head throughout the day. You are probably wondering why you should buy half cap wigs with headbands. Well, here are some of the benefits you will enjoy by buying the half wig with a headband.
This wig looks absolutely beautiful
There is no doubt that the half wig with a headband looks amazing. This wig, when properly installed, can really enhance your looks. It can make you achieve that fabulous look without putting much effort or spending a lot of money.
It is easy to wear
If you are a newbie looking for a wig that is easy to install, a half wig with a headband is the ideal wig option. Just like human hair headband wigs, this wig is pretty easy to install. It will just take you three simple steps. The first step is to pull your hair back into a ponytail, creating a part from ear to ear, leaving some hair strands at the front of your face. Then place the wig on your head where you made your parting. Use the comb for added security. Finally, add the headband to secure the wig and accessorize the wig. Make sure that the headband looks beautiful if you want the wig to look stylish.
The wig is glueless
Another major benefit of half wigs with headbands is that they do not require glue to install them. Of course, this makes them suitable for ladies who are allergic to glue and adhesives. This also means that you will be able to protect your hairline since glue and adhesives are known to damage the hairline.
If you are looking for the best place to buy half wig with headbands at affordable prices, Hurela is the ideal hair supplier to go to. Not only are their wigs high-quality, but they are cheap too. So, why does Hurela sells their wigs at cheap prices? Well, let's find out.
Hurela is the cheapest human hair wig supplier
As mentioned above Hurela is one of the cheapest human hair wig suppliers you will ever come across. They sell their hair products at amazingly cheap prices.
At Hurela, they believe that ladies don't have to dig deeper into their pockets just to get a flattering wig that can enhance their beauty. That's why they sell their wigs cheap. We live in hard economic times. So the last thing you want is to spend too much money on a wig. Thankfully, you can buy cheap wigs at Hurela.
Here are reasons why Hurela is one of the cheapest human hair vendors out there.
Their prices are factory-based
Hurela is a manufacturing company. That means they sell their wigs at a factory price. When you purchase your wigs from sites such as Amazon or Alibaba, the wigs tend to be more expensive because there are certain fees that sellers on those platforms must pay. This makes them sell their wigs at exorbitant prices.
But this isn't the case when it comes to Hurela. They sell their high-quality wigs at affordable prices. So if you are looking for cheap wigs, Hurela got your back.
They offer Quadpay service
Some wigs can be very expensive beyond your budget. So you may not be able to pay for them all at once. This is where quadpay comes in. It allows you to pay for the wig of your choice in four installments that are interest-free. Fortunately, Hurela offers quadpay wigs. So you can get these wigs and pay for them in four installments. This makes it pretty possible to purchase even the most expensive wigs. What's more, it is very flexible and you will also be able to wear your wig even before you complete paying for it.
Hurela wants you to try out other different types and styles of wigs
Another reason why Hurela sells their wigs at cheap prices is that they want wig wearers to try out different wig styles. Usually, when you buy your wigs at extremely expensive prices, you will most likely stick to them and wear them for long regardless of their appearance because you want them to give you value for your money, which is very understandable.
This entry was posted in
wig
By Hurela
Write For Us
Questions & Answers
Q
Which Length Wig Should I Choose?
A
There are 4 factors that you should best take into account when choosing a wig length: your ideal look, your height, your face shape and your body type. You need to take into account 4 factors when choosing a wig length: your desired look, your height, your face shape, and your body type. For example, you should take into account your height. If you are short, try not to choose long or extra-long hair, which can make you look even shorter. If you are a tall girl, don't choose short hair, because a wig worn on you will look shorter than an average height person. For example, a 5'8" person wearing a 10" straight wig would be just above the shoulders, giving a perfect medium hair look. Whereas if a person is 5'4", this wig will appear too long.