Quadpay Wigs And Hair Bundles - Buy Now Pay Later
Apr.01,2021
Are you looking for a Buy Now Pay Later store? Have you given up on the long-awaited human hair wig products because you can't open up the cash flow at hand? Hurela mall can provide you with this service. You can use Quadpay to buy Wigs And Hair Bundles. Hurela mall is a mall where afterpay can be used. You can buy the wig first and then divide it into several parts.
Buy Now Pay Later is good for you. You can solve your urgent need. You don't have to worry about the best time to buy a wig. You are sad because you can't pay. If you buy a wig before paying, you can spend no money right now. Enjoy your beautiful human hair wig, we support Paypal and Quadpay payment, today I will introduce Quadpay to everyone.
Content
Is Quadpay Safe To Pay Later Wigs And Bundles
Why Choose Quadpay
How Does Quadpay Work
Hurela Hair is a cheap and good quality brand. It has received a lot of praise in the United States and many other regions and is very popular among wig wearers. Hurela is committed to making wigs that every girl can afford. You can contact us via ins and youtube to share your experience about wigs.
Is Quadpay Safe To Pay later wigs and bundles
Yes, payments through Quadpay are secure. But it is important to keep in mind that even though Quadpay doesn't require a hard credit check, the company may report late payments or defaults to major credit reporting bureaus. This could negatively affect your credit score.
Why Choose Quadpay
Some major benefits of Quadpay include:1.Pay Over Time
Purchase in 4 installments within 6 weeks.
2.Pay anywhere
You can use quadpay in a shop or online shop.
3.No credit impact
Quadpay has zero impact on your credit score./span>
4.Get early pay later
You can place an order and ship it, pay later.
5.Returns and refunds
Support 30 days return and exchange.
How Does Quadpay Work
If you're approved, QuadPay will generate an installment schedule based on your order total, and you'll link your credit or debit card to make your first payment: Your card information is saved for future installment payments, which QuadPay automatically deducts every two weeks on your scheduled due dates.
Pay Later Wigs Recommendation In Hurela Mall
---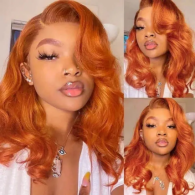 Buy Now Pay Later lace part wig
The Lace wig is a type of wig, mainly distinguished from the bottom of the net. The material mainly used is a kind of net bottom called Swiss net. Lace wig is divided into lace hair block and lace headgear. Among them, the lace headgear is mainly divided into the front lace ~ that is, the top of the head and the hairline are lace. With full lace headgear.
---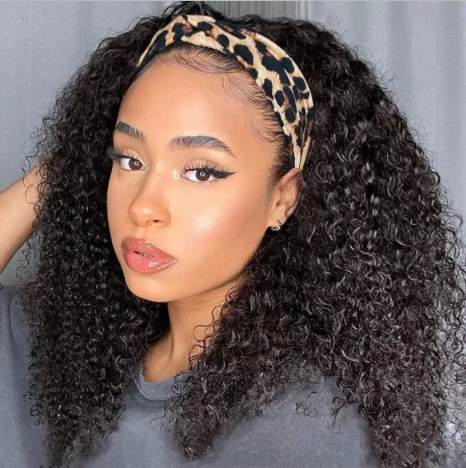 Buy Now Pay Later Headband wig
Headband wig is the perfect combination of human hair wig and headband, easy to wear, suitable for beginners in wigs, simple to wear, time-saving, convenient for styling.
---
Buy Now Pay Later Human Hair Weave
Cut healthy hair directly from the human head and retain its original cuticle. Then straighten out these hairs from beginning to end, which is important to ensure that they will not get tangled and will not fall off during the wearing process, and then weave them into human hair weave.
---
Reasons For Recommendation:
1. We provide a full set of services from production to delivery to customers.
2. We will provide customers with the lowest price and cost price to ensure that the most satisfactory wig can be bought at the lowest price.
3. Provide the highest quality customer service one-to-one service to meet the needs of each customer.
4. The products in stock are shipped quickly, and the return requirements are met within 30 days to ensure the interests of customers.
5. There are unexpected discounts for activities every month and every week, and the alliance platform settles in and deals with commissions.
This entry was posted in
wig
By Hurela
Write For Us
Questions & Answers
Q
What Is Hair Bundles With Closure?
A
A Hair Bundles means 1 piece or 1 "pack of hair". The bundle is the term used when describing virgin hair because the hair is essentially bundled together once collected from the donor and sewn onto a weft. So we used to call it as Hair Bundle or Hair Weave.