What Are Glueless Wigs
Apr.23,2022
When it comes to wig installation, one of the major concerns for many people is having to use glue for that. Most wigs, especially lace wigs, are installed using glue. Glue can significantly damage one's scalp and hairline. This is why it is not advisable to use it more often. Thankfully, there are glueless wigs that do not require one to use glue to install. In this article, we want to discuss more about glueless wigs. In this piece, we will discuss: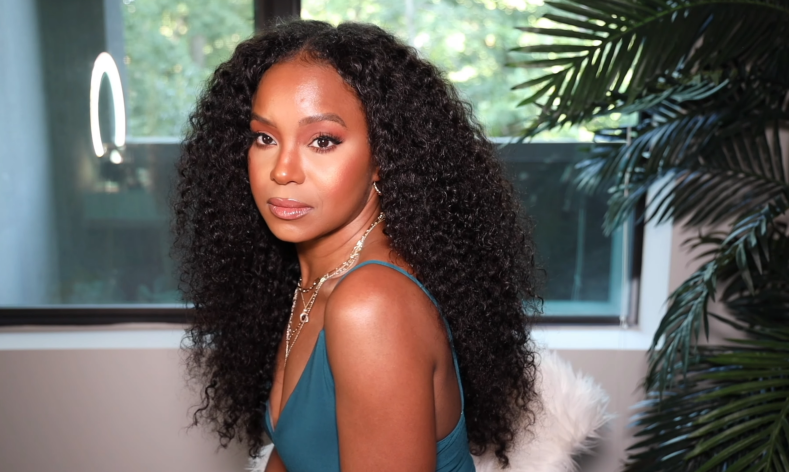 CONTENT
What are glueless wigs?
Benefits of buying a glueless wig
The best glueless wigs
What are glueless wigs?
Glueless wigs are a type of cheap human hair wigs that are hand-knotted to offer a more natural look. These wigs can stay on the head securely without using glue or wig tape. These kinds of wigs are among the best types of wigs on the market.
As we have already mentioned, glueless wigs can significantly damage one's hairline and scalp. Thankfully, these wigs eliminate the need to use glue. These wigs are perfect for ladies who have a sensitive scalp or are allergic to glue. They are also ideal for you if you are not planning to stay with a particular wig on your head for a very long time. It is worth mentioning that most wigs require glue to stay firmly on the head. But this isn't the case with glueless wigs.
So, why should you invest in a glueless wig? Let's find out.
Benefits of buying glueless wigs
Here are some of the most incredible benefits of glueless wigs:
1.Easy to install and remove
One of the best advantages of buying a glueless wig is that this type of wig is pretty easy to install because it doesn't require much effort. You simply adjust a strap in the back to keep it on the scalp. You can also use a headband or a wig grip to keep the wig secure.
When it comes to removing the wig, it is equally easy. For starters, you don't need to use a remover to remove the wig. In addition to that, installing a lace front wig is usually very difficult and time-consuming because you have to cut and trim the wig carefully so that you don't end up damaging it and ruining your beautiful wig.
2.Glueless wigs are a safe option for people with sensitive skin
If you have a sensitive scalp or are allergic to glue, you need to limit using glue on your head. Glueless wigs are a perfect choice for ladies who have an allergic reaction to chemicals found in the tape or glue adhesive. These wigs can increase comfort since they don't require adhesive to attach. Glueless wigs are safe for both your hair and scalp. Additionally, these wigs allow your natural hair to move freely underneath and breathe easily.
3.Glueless wigs protect your natural hair
Of course, we all want to protect our natural hair as much as possible, don't we? You can easily achieve that with glueless wigs. If you love wigs and you are worried about them damaging your natural hair, you need to look for a wig that offers maximum protection to your hair. This is where glueless wigs come in. First, they offer strong breathability, meaning that your scalp can easily breathe, giving your hair room to grow stronger and healthy. The wig will also protect your natural hair from sun rays and dust.
4.These wigs offer a natural hairline and different hairstyles
Another incredible benefit of glueless wigs is that they blend well with natural hair, creating a natural hairline and real appearance. So if you want to achieve a fabulous hairstyle, go for glueless wigs. If the wigs are made from human hair, you can style them and even alter color depending on your taste and preference. Glueless wigs are absolutely flexible so you can easily achieve any style of your choice.
5.They will save you time
Time is money, and it should never be wasted. If you have a tight schedule and looking for wigs that can save you time, you should consider purchasing a glueless wig. As already mentioned, these wigs are easy to install and remove, saving you a significant amount of time. They can also be styled easily, and you can do it in the comfort of your home, without having to drive all the way to the salon to get them styled.
Examples of glueless wigs
There are various types of wigs in the market that you can wear without using glue. These wigs include:
1.Headband wigs
Human hair headband wigs are among the best examples of glueless wigs. They also don't require glue to install and make them stay firmly on your head. Headband wigs are also known as half wigs because they cover the half part of the head at the back and the use a headband to cover the front part of your head.
Headband wigs usually come with a piece of cloth that resembles a headband. You use it to secure the wig. Headband wigs come in different lengths, colors, and styles to choose from, making it easy to find one that suits your preference. So whether you are looking for a curly headband wig or a straight headband wig, you will easily find it.
2.V Part wigs
V Part wigs are also among the best glueless wigs in the market. They also don't require glue to install. V Part wigs are a type of wigs with a v-shaped opening at the top of the wig. The opening allows the wearer to pass their natural hair through, giving them a more natural look. These wigs also blend well with natural hair. These wigs offer more flexible hairstyles because of the natural hair that is passed through the opening. You can achieve a middle part, left, or right part.
3.U part wigs
U Part wigs are the same as V Part wigs, and they have the same features as well. The only difference is that the opening is U-shaped and not V-shaped as in the case of V part wigs. They are also glueless wigs and have no lace. If you are looking for a wig that will give you that natural look you desire, a U part wig is an ideal option.
Write For Us