The best ponytail hair extensions
Aug.20,2022
When it comes to good applicability of hairstyles, ponytail is the first one occurs in your mind. Named after horse tail, ponytail appears with its worldwide popularity because it suits for various occasions. If you need to go to the office and have no enough time to do hair make-up, ask ponytail for help! Try a sleek low ponytail, tie all of your hair up loosely, which not only get rid of the hair that gets stuck in your cheeks but elevates your styles.
You prefer the high one? Great! Make a tight high ponytail with smooth binding hair, your facial features will be prominent and have a fresh look. Messy ponytail is more suitable for wonderful appointments, wearing some cute delicate accessories will be better.
Ponytail hairstyles require medium or long hair length, too short hair brings the shadow to nice effects. But how about these women who have short hair and can not get enough hair length in a short time?
It is advisable for them to install hair extensions to do ponytail.
What is the right hair extension for making a ponytail?
Before talking about specific hair extensions, one point has to be clear about is only human hair extensions work out the natural hair looking and provide you more choice to style your hair. Even synthetic hair extensions have price advantage, its artificial gloss brings the fake feeling so not worth trying.
There are so many types of hair extensions, including sew-ins, tape-ins, glue hair extensions, halo hair extensions and clip hair extensions. For ponytail hairstyles, only clip hair extensions are made for them. Although others types of human hair extensions have their own benefits and keep suitable for various conditions, they are not good for ponytail. We all know this hairstyle ties hair up in a concentrated bunch, so it mounts a challenge to wigs invisibility.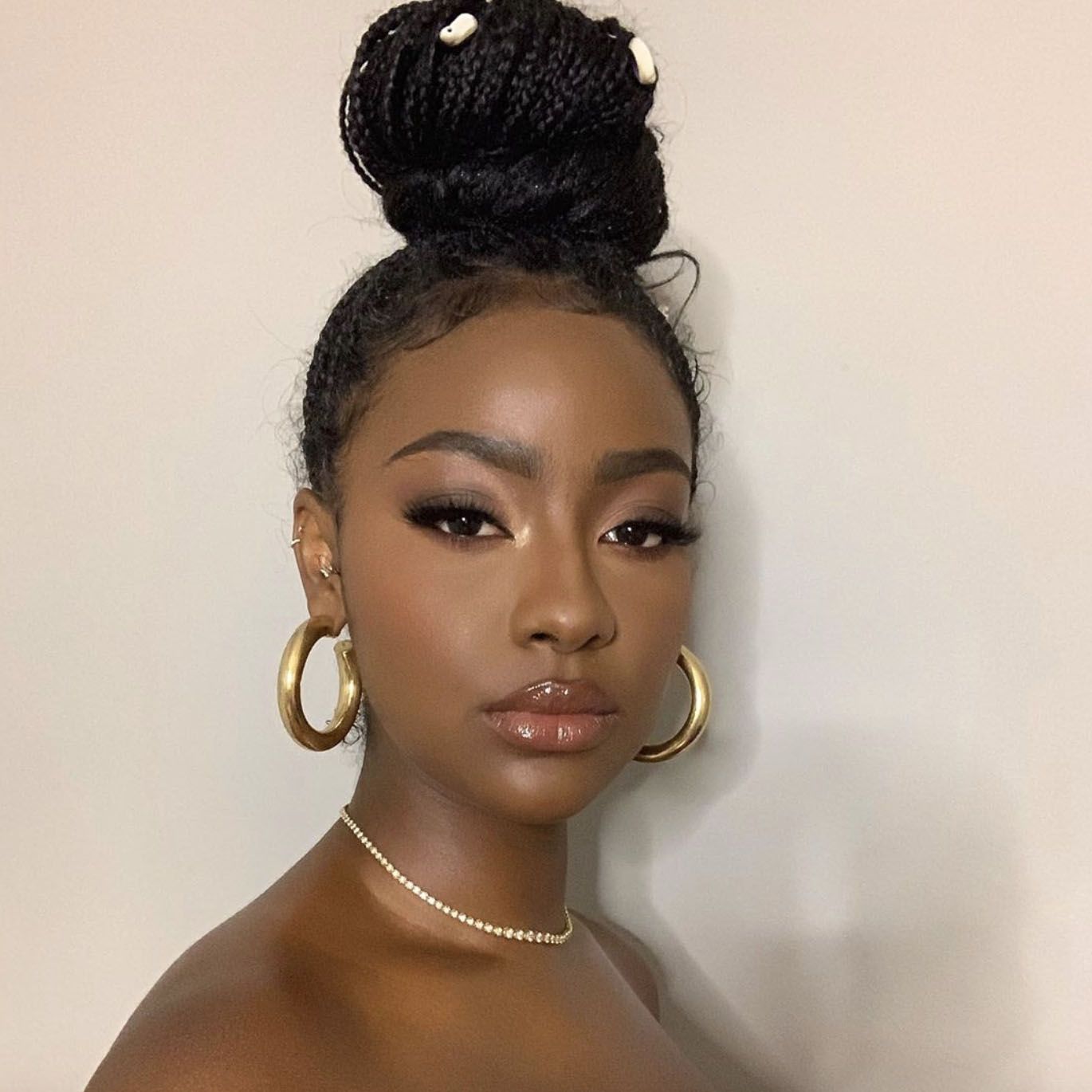 Sew-in extensions:
Hair weft
Too big area
Tape-in extensions:
Hard to hold
Bad flexibility
Glue-in extensions:
Difficult to wear and remove
Time-consuming
Halo extensions:
Too big proportion
Not suitable installation methods
To sum up, clip hair extensions are the only tape for ponytail among these general tapes. Clips sewed inside human hair extensions are small and metallic, which determine their long lifespan and flexibility to fix on the bunch of hair. Meanwhile, clips keep hair extensions hold on the certain place safely, no need to worry the phenomenon of getting loose.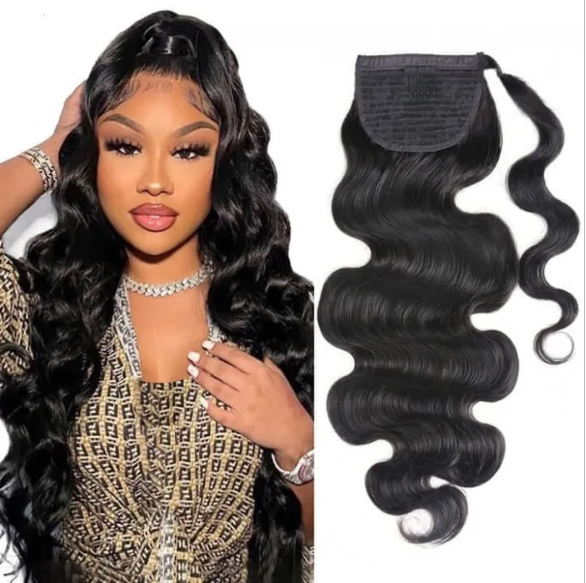 How to do ponytail naturally?
After figuring out picking the right of hair extensions, another crucial question emerges: how can you hide artificial wig edges and make the ponytail more natural?
As you know, clips hair extensions are used to be installed on layers of hair then covered by your own hair. If you just do the same to ponytail, you any not get your dream result. Using clips extensions to cover your short or medium hair knots, change the thin texture into thick long appearance is the ideal situation. However, without hair covering, everyone could see the line of hair extensions, and that is not what you want.
So, something sat on the knot surface is necessary. Colorful hairbands sound perfect, adding your own styles and giving the hair good-looking. And, how about cover the edges by human hair? It is true that setting a strand of hair apart after tying your hair up seems ridiculous, especially for women who have short hair. Even they could really set enough hair aside, too short hair works badly for concealing.
Clip in wrap-around ponytail extension hair is recommended because it absolutely fit our requirement. There is only one difference from other types, but makes a significant improvement to the final effect. It adds a strip of hair as wide as normal hairbands and links at one side of the hairband that sewed on hair extensions. What's more, this special structure will not prevent from bands decoration but to compliment your beauty.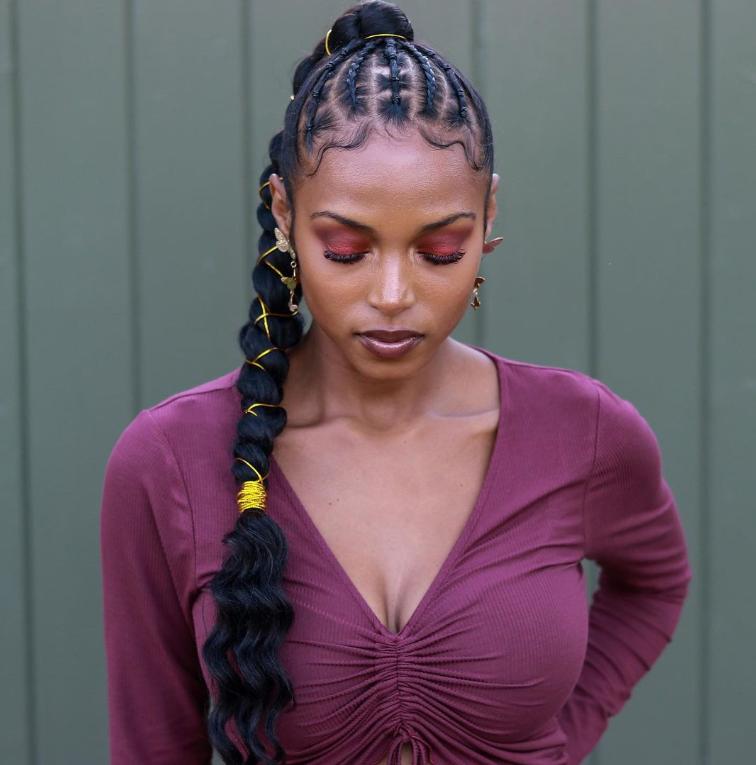 Installation and remove
For glueless hair extensions installation, you do not need to take much time to dilute glue, wait to dry etc. Please tie your whole hair up, lower or higher depends on your hairstyle. Hold hair extensions that close to your hair texture and color, find out the knot center, then clip extension in. Pull it to make sure it will not drop. Then wrap the ends of the extension around until it completely wraps around your original hair. Clip the edge on your hair and do the same to the added strand.
Removing is easier to do, untie your extension and put off all clips. Do forget to brush your wig, keep it smooth and shampoo properly to add glossy. And pay attention to hair storage, please put wigs into the box until they are dry. Or your wigs will be damaged heavily.
Conclusion:
Clip in wrap-around ponytail extension hair is the best extension for ponytail. It is easy to install and remove. Please take care of hair maintenance and select human hair wigs for more natural looking.
Write For Us