T Part Wig VS Lace Front Wig: which one should I pick
Aug.29,2022
To provide better service, new kinds of wigs come into sight in the market rapidly. T part wigs are one of the new type of wigs loved by people recently. T parts wigs, also called T part lace wigs and lace part wigs, are human hair wigs on hurela. They are similar to lace frontal wigs as they both have lace parting area and consist of virgin human hair. But for girls who want to style wigs freely, it is crucial to find out their differences so that pick the right one.
Today, let us navigate into the knowledge of T part wigs and lace frontal wigs and select a better wig for you in the end.
What are T part wigs?
T part wigs have an upsides-down T shape lace part, from ear to ear and in the middle of our head. One lace part exists alone in our hairline, linked wig edges and helped to create a perfect natural hairline. The other one is on the top head, 0.5 or 1 inch wide and some inches long. The length of lace in the middle top head can be changed from 4 to 6, depended on your choice. If you have a little big head, pick the 6 inches length one. And hair on the lace part is sewed onto the wig, so a T part wig is relatively more expensive than synthetic wigs and no lace wigs.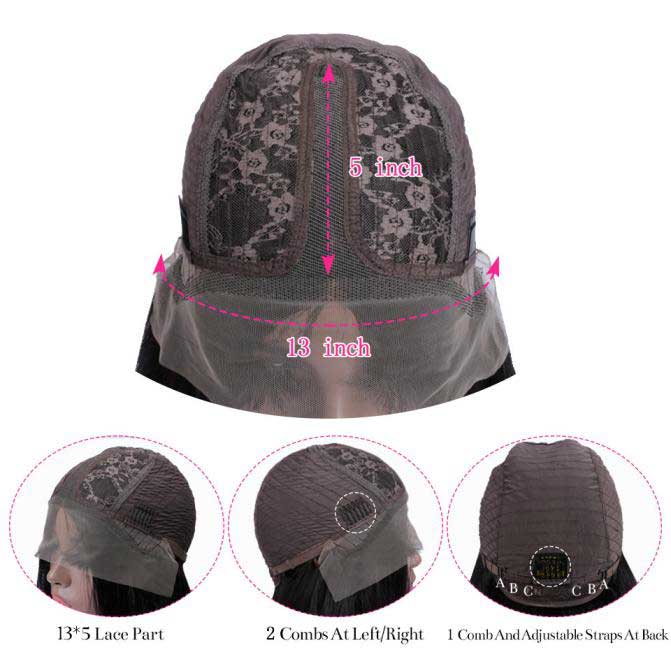 Are T part lace wigs worth to buy?
The answer is yes! It is definitely worth buying.
The easy installation methods
T part lace wigs are a kind of glueless wigs. You can use gels or glue to attach the lace or not. If you are not a perfectionist, you could mind lace laid down just by water and get rid of glue damage and allergy.
Clips and elastic bands on the wig cap help you fix the wig on the right place and will not drop suddenly.
Design your own edges
T part lace wigs allow you to leave out some hair hung down and be trimmed into the proper length to style the natural edges. Even though you are suffering from hair loss and have not enough hair to style, T part wigs can give you a comfortable experience.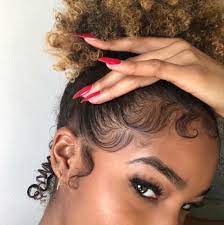 Great experience feelings
Made by human hair, T part wigs have the same texture as your own hair, which bring your hair space and air to breath. Because of this, there is no need to worry of smelly odors when wearing wigs and give you more confidence to be yourself and style your hairstyles.
What are lace frontal wigs?
As the name suggests, lace frontal wigs have a large lace area in the front of our head. Unlike the T part lace area, the lace part on a lace frontal wig is a circle shape. The diameter of lace is from the ear to ear. A 13×4 lace part has a 13 inches lace width from ear to ear and 4 inches length from the top to the back. Lace frontal wigs are also human hair wigs.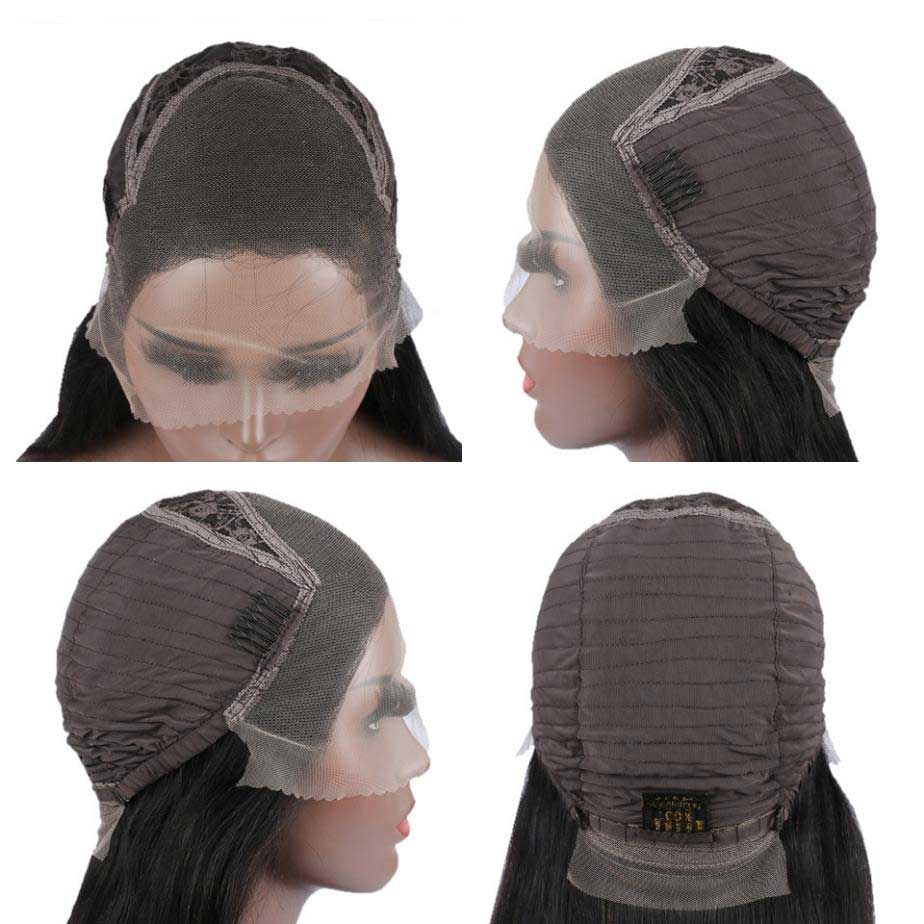 The advantages of lace front wigs
Free part
A big part on the front of the wig cap is made for freely parting your hair crack. If you don't like a 50-50 split, go for a 30-70 split. Freely parting style elevates your special temperament and highlights your face features. No limitation will hinder you from your dream hairstyles.
Security
Lace frontal wigs need to be hold on by clips, elastic bands and glue. All of them keep the wig on your head tightly. The wig will not drop when you turn back your body or bend down to pick something.
Natural looking
Transparent HD lace front wigs give you more natural appearance hair looking due to the similar lace color to your scalp. Covered by a lace front wig, your head completely wrapped by the cap so that no one would find the truth. Hair densities from 120 to 200 are wait for you. Select the proper one close to your own, wear it, you will be more pretty and charming.
T part wig or lace front wig, which one should you pick
Lace area and price
There is no doubt that lace front wigs have bigger lace area than T part wigs. Because hair must be sewed onto lace by professional workers for a long time, so the price of lace frontal wigs are higher than T part wigs. But, trust me, both of the wigs on hurela are available for you.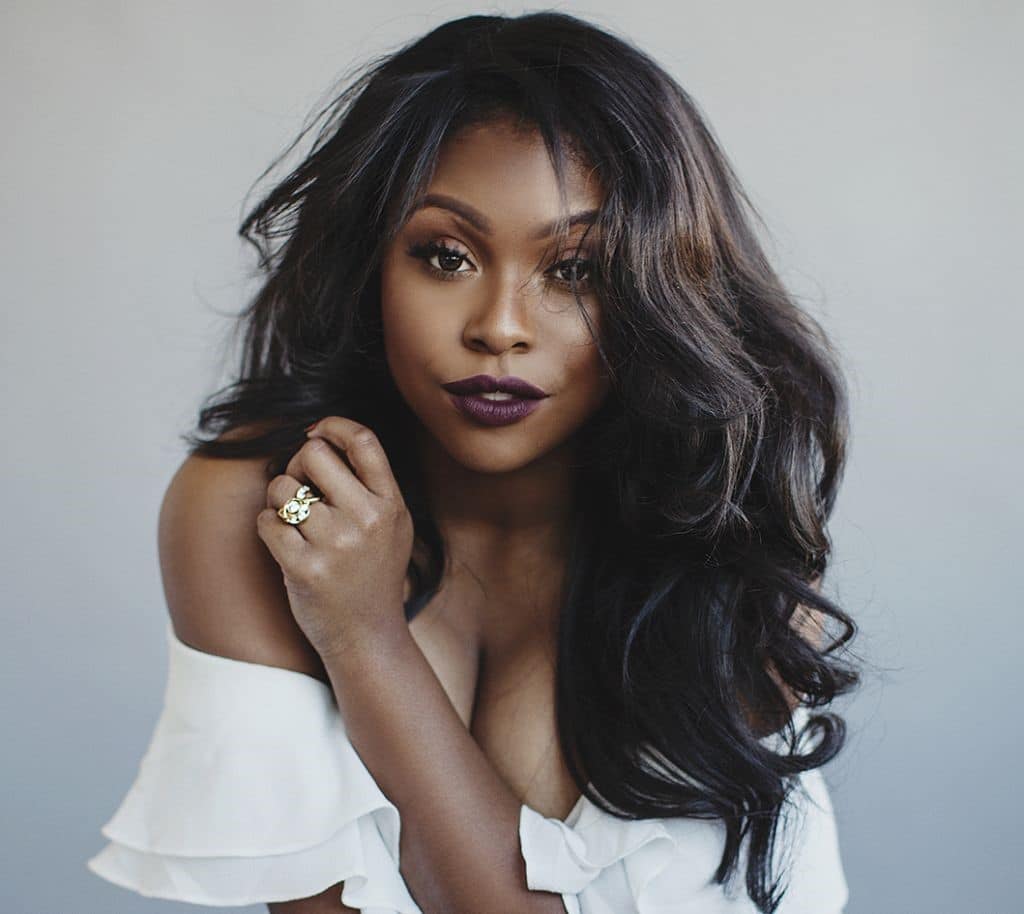 Hair parting
If you want to freely part your hair rather than having a fixed hair crack, please try lace frontal wigs. You can part the hair by your heart. T part wigs have not this function.
The biggest difference between T part wigs and lace frontal wigs is the area of lace. A lace frontal wigs have a larger lace area in the top head so that you can part hair freely by yourself. But for T part lace wigs, their hair crack are fixed. A T part wig allows us to install it without glue, which protects people from allergy and maintain our scalp friendly.
Write For Us