Should I cut off lace around my ears?
Aug.08,2022
Lace is an inevitable part of most wigs. It will make wigs more natural and skin-friendly. And lace exists in different locations according to wigs types. 360 lace frontal means the entire wig is sewed by skillful workers and made of lace everywhere. Hurela human hair wigs totally use HD lace as the raw material. Compared with other lace texture, HD lace looks transparent and natural. 13×4 and 13×6 lace frontal also have big lace area, which actually covered your ears. And small lace closure do not need to worry about the problem of lace covering ears.
Buyers of lace frontal wigs or lace front closure or 360 lace wigs may meet with a challenge: how to cut off lace around your ears. Today, I will tell you some useful tips to do it.
Why is the lace on wigs covering ears?
Some people notice a thing that after measuring and buying a few wigs, they often find that they could always pinch up a bunch of "extra wig" while wearing them. That means the wigs they brought are in fact a little bigger than their head.
The first reason is you chose a bigger cap than your head. Faced with it, you can contact with the customer team of our website, hurela.com. We will provide you distinct information and answer any of your questions. Through this, I believe you could pick the perfectly suitable one and get better shopping experience.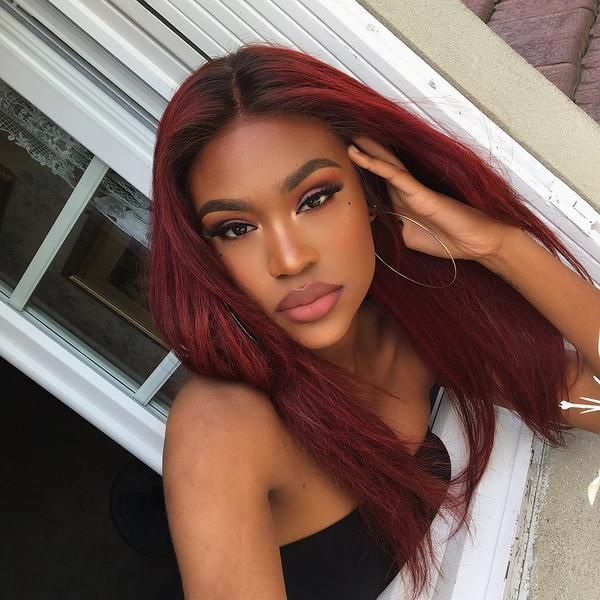 Second, it is very common that a lot of fashion wigs are also bigger to allow room for wearers that need spaced to put up their bio hair as well. So that extra space isn't necessary for a lot of people who may face severe hair loss.

Thirdly, adding more lace around ears give you a choice to style the wigs by yourself. Sometimes wig flap is just the lowest area where there is a place for an excess of wig to rest on top of something. And that something happens to your ear. Using wig flap personally and design vibrant hairstyles add the flavor of your wigs.
Should I cut off lace around my ears?
A girl said on the website that "I've watched a million videos about installing wigs, but no one explains this part very much."
So let us talk about ear flaps in detail.
Cutting the ear flaps is one way to address a fit issue.
Often times the bulk of wigs really needs to be reduced along the top of the crown or above the ear or at or above the nape. Cutting off lace will possibly lose a little hair, but it is acceptable. If your head is small, you get no place to hold this piece, just cut it off and the lower nape off. Certainly, you could change your wig into a smaller one. When you have a wig that fits your head properly, it's so much more comfortable and easier to forget you've essentially got a hair hat on your head. Taking out the extra bulk can really help with that if your head is sensitive. But some people don't mind at all.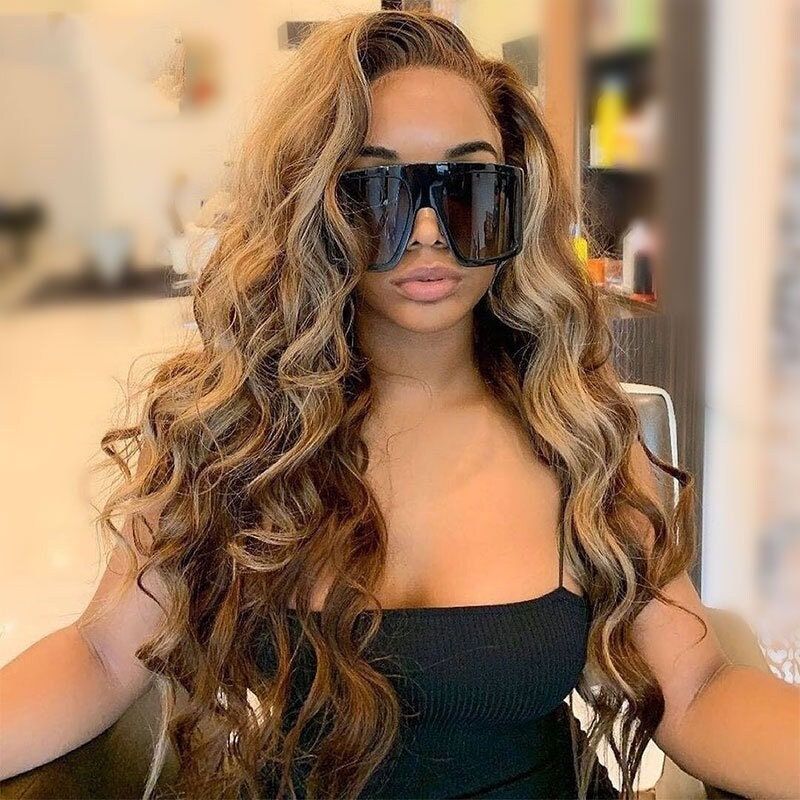 Some other approaches you can also try are sewing wefts together in other areas of the cap or removing wefts altogether to eliminate extra space in the cap overall without sacrificing the integrity of the edge of the wig.
You can also sometimes achieve the same end by adding an elastic band as well to adjust the fit, although that does not reduce the amount of bulk, you will still have sitting on your head. And you need not follow this step if you buy wigs on hurela. We are already sewing a strong elastic string inside the cap. The only thing you have to do is to adjust the size of the elastic band.
Write For Us
Questions & Answers
Q
Are wigs sopposed to go over your ears?
A
Of course, for the most natural look, you should never actually cover your ears with your wig. After you have properly centered your wig and it's completely comfortable, all you need to do then is tuck in any of your own hairs that might be peeking out from under your wig.

Q
Where should a wig sit on your head?
A
Anchor the front of the wig cap on your forehead.

The inside of the wig cap should be placed just above your eyebrows to keep it in position, then take the back of the wig cap over your head, right down to the nape of your neck.



Q
How do beginners wearing wigs?
A
Beginner's Guide
1. Place the end of the tape measure at your front hairline.
2. Move the tape around your head, and over your left ear.
3. Go around the nape of your neck, or back hairline.
4. Move the tape around the right side, over your ear, and up front again.