Pros And Cons Of A Lace Closure Wig
Aug.23,2022
Nowadays, many people like to wear wigs. There are many styles of wigs, and each wig has its own unique charm. Every wig is unique. Small changes in wigs can also make a big difference. The lace frontal wig and the lace closure wig are slightly different in size, but they have the same amazing effect. The biggest difference between the lace frontal wig and the lace closure wig is that the head area covered is different. The lace frontal wig covers the distance from the left ear to the right ear, while the lace closure wig only covers the center of the head. If you want to know more about lace frontal wig, please refer to the blog (What Is A Lace Frontal Wig?) . This article will tell you what is lace closure wig and the advantages and disadvantages of lace closure wig for your reference.
What Is A Lace Closure Wig?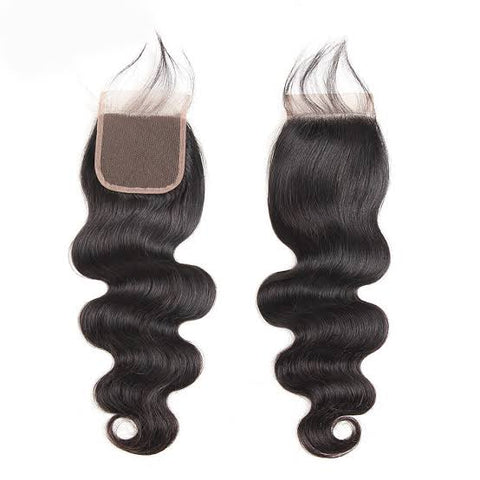 The lace closure wig is basically a 4×4 inch wig with the hair tied in the center of the head, but it can be smaller or larger. The lace closure won't cover your head from left ear to right ear. The lace closure is only placed in the center of your head. A 4-inch cover is provided in the front of your head. The center of your head is 4 inches from your hairline. Its function is to fuse the hairline with the natural skin, giving people the illusion of scalp. The lace closure wig is easy to use and disassemble, and is suitable for customers with low maintenance cost and no need for numerous hair operations. It takes less time to style the lace closure wig. Many people tend to spend less time making it look natural. They are also much cheaper than the lace frontal wig because of their closed size. Lace closure wigs are also easier to maintain. They are ideal for those who want a simple and time-saving look. In addition, there are three kinds of lace: HD lace, transparent lace and brown lace. HD and transparent lace are more suitable for people with light skin tone, while brown lace is suitable for people with dark skin tone. No matter what your skin tone is, you can find the right types of lace for you. The lace part of the wig is hand-knitted, so the hairline will look very natural.
Advantages Of Lace Closure Wigs:
1. Require Little Time To Maintenance
Unlike a lace frontal wig, you don't need a lot of time to maintain it. After the lace closure wig is worn, all you have to do is wash and style it. Lace closure wigs are easier to put on and easier to take off. If you wear a wig every day, a lace closure wig is perfect for you. You don't have to spend much time every day putting on a lace wig, and it's easy to take it off.


2. Last Longer
A lace closure wig will last longer than a lace frontal wig if properly maintained. Lace closure wigs do not need as much glue when they are installed. Glue has an expiration date. Once you get past that time, the glue will not work as well.


3. Protect Your Hair
Wearing a lace closure wig can protect your hair from perms and dyes. And lace closure wigs come in a variety of styles and colors to meet any requirements. You can also put a lace closure wig on anywhere you want. You can wear it on top of your head, or you can wear it on the side.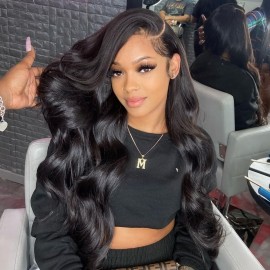 Disadvantages Of Lace Closure Wigs:
1. Styling Restrictions
One of the biggest drawbacks of a lace closure wig is that it can't be styled as you wish freely. Unlike a lace frontal wig, a lace closure wig does not separate the hair anywhere. Because a lace closure wig doesn't cover much of your hairline, you can only part your hair in the area covered by the lace closure wig.
2. A Lace Closure Wig Works Better When Used With Hair Bundles
A lace closure wig is usually used in conjunction with hair bundles. Hair bundles are mounted at the back of the head and a lace closure wig is mounted on top of the head. The combination of a lace closure wig and hair bundles creates a perfect hairstyle. A lace closure wig can also be used alone. It can partially cover baldness when used alone. But if you want the perfect hairstyle, it's best to wear it with hair bundles.
Write For Us
Questions & Answers
Q
What's Better A Frontal Or Closure?
A
A lace frontal or a lace closure? The truth is, both are great. Both will give you a full and flawless install with the illusion that hair is growing directly from your scalp. Closures and Frontals allow you to braid and protect your natural hair.
Q
Is A 5x5 Closure Better?
A
As expected, the main difference between a 5x5 closure and a 4x4 closure is one inch. In this case, a 5x5 closure will often be the best pick since it provides all the advantages of a 4x4 closure plus so much more, including more parting space and versatility or styling options.

Q
How Long Do Hd Closures Last?
A
Normally speaking, if you properly use undetectable lace wigs, the HD lace wig will last at least eight months to one year under good care. Just take care of your body wave lace wig like your own hair, the better you're cared for your HD transparent lace wigs, the life span will last longer.