Is It Okay to Wear A Wig Every day?
Jul.28,2022
With the rapid development of today's society, people are under increasing pressure. The problem of hair loss is also becoming more and more serious. Just when people are troubled by the hair loss problem, wigs appear to help them solve the hair loss problem. With the rapid development of the wig industry, different kinds of wigs are also increasing day by day. Wig pieces, wig bundles and ponytails are becoming more and more popular. However, new problems have arisen. Although everyone in society is in pursuit of beauty, some people worry that they can't wear wigs every day because wigs will make the original hair become more thinning. Based on the questions above, this article will tell you whether wigs can be worn every day.

Can wigs be worn every day or not? The answer is yes. As long as you make sure your hair is clean, your scalp is healthy, and your wig is clean and tidy, you can wear a wig every day. But you need to pay attention to the following notes when wearing a wig every day:
Notes Of Wearing A

Wig

Every day:
1. Choose The Right Wigs

The most important thing that wearing a wig is to choose the right wig. Choosing the right wig is the first step to becoming beautiful. The size, texture, length and shape of the wig will affect how well the wig is worn. If you choose a wig whose size is too large, it may fall off during wearing it. If you choose a wig size is too small, it may be confined to the scalp, and you will fell uncomfortable during wearing it. The texture of a wig is also important. Human hair and synthetic hair wigs have different textures. Some people prefer human hair, while others prefer synthetic hair.
2. Wear A

Wig Cap

Under The Wig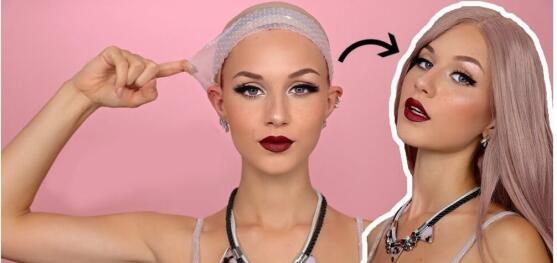 The essential step when wearing a wig is to wear a wig cap. On the one hand, the human scalp will secrete oil and sweat every day. Wearing a wig cap can isolate the scalp secretion on the wig pollution. On the other hand, the wig cap wear can also prevent the outside of the dust into scalp. It can play a good role in the protection of our scalp. In addition, wearing a wig cap under the wig not only can smooth messy hair, but also can make the wig look more natural.
3. Clean The Real Hair And Wigs Regularly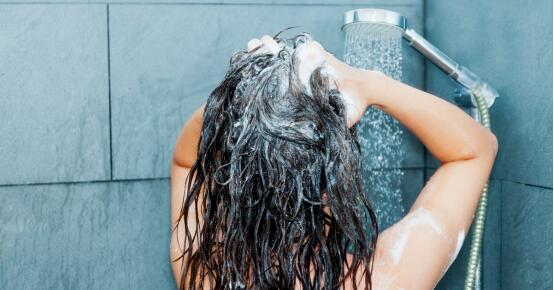 Do not forget your hair cleaning, although you wear a wig every day. Some people will lose their hair after often wearing wigs. This is because they don't take good care of their real hair. If the real hair is not well cleaned, the scalp secretion of oil and sweat will accumulate together, which will affect the health of the scalp. For a long time, hair loss occurs naturally. So hair cleaning regularly is crucial. In the meaning time, wigs also need to be cleaned regularly. When we wear a wig every day to play outside or go to work, the wig will be in contact with the dust. Dirty things will be attached to the wig, so the regular cleaning of the wig is also a point that can not be ignored.
4. Don

'

t Sleep In Wigs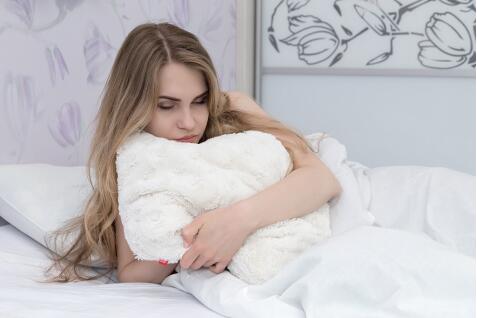 The pillow will be in contact with the wig when sleeping. If you like to turn over at night, the wig will be friction with the pillow. The friction will ruin the wig's hairstyle, causing the wig to be tangled and messy. If you wear this wig the next day, you will spend a lot of extra time to take care of this wig. Wearing a wig to sleep will also damage the wig material, especially synthetic wigs. Sleeping in a wig will reduce the life of the wig. In addition, sleeping in a wig is also bad for the scalp. Our scalp has been covered when we wear wigs during the day. Sleeping in a wig will make the scalp uncomfortable and affect the health of the scalp. So, at night you can take off the wig to let the scalp relax, which also can conducive to the growth of your real hair.
5. Switch Up The Wigs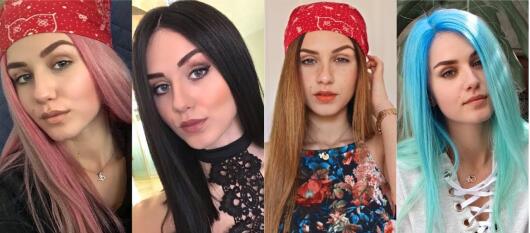 If you have to wear a wig every day, it is best to buy more wigs, so you can take turns wearing. On the one hand, wigs are like the clothes we wear every day and need to be cleaned and maintained. Wigs will be worn out if they are used often. Taking turns to wear wigs will make you have time to clean and maintain the wig, which will extend the life of the wig. On the other hand, you can choose a wig according to the occasion. Different wigs are for different occasions. Wigs allow you to change your style every day and let you have a colorful life.
Write For Us
Questions & Answers
Q
Why Should I Choose U Part Wigs?
A
The U part wig has many advantages and I would like to summarize it in four areas: First, creating a natural look. Unlike lace wigs that achieve a natural look through a transparent lace covering, this wig makes the wig appear very realistic and natural by blending the wig with your natural hair. Second, protects your hair and scalp. the U-shaped wig has U-shaped holes that allow your hair and scalp to breathe more because it is not subjected to the stress of a traditional sewn-in weave. Third, it promotes hair growth. A U-part wig is essential in your transition from wig to natural hair. You can remove it at night to give your hair a chance to grow and breathe. Finally, protect your skin. U-part wigs don't require glue and stitches, which is a lifesaver for girls with sensitive skin. Also, these clip-in wigs won't harm your real hair and prevent hair loss.
Q
Is It OK To Wear A Wig Every Day?
A
It's fine to wear a wig every day, just make sure that your OWN hair and scalp are always clean and wash your wig often enough that there is no odor. It depends on how clean you keep your own scalp and hair and also where you live, how much environmental dust and dirt you are exposed to, cigarette smoke, etc. I would plan on washing the wig about every 2 weeks under normal circumstances. However, I don't know why you'd want to wear one if you have your own hair, unless there is something wrong with your own hair. I would look for a new style or color that makes you feel good about your OWN hair.