How To Wear Wigs With Glasses
Aug.05,2022
Although glasses are a fashion item, they are usually unpopular. In daily life, many people have to wear glasses. The contact between the wigs and the glasses may be less comfortable. Some people might give up wearing glasses or wigs. But for some people, wigs and glasses are essential. If your wigs and glasses don't go together, it's because you don't know the right way to wear wigs and glasses. It is possible to wear glasses and a wig at the same time. When you feel uncomfortable when wearing both glasses and wigs, it may just because you don't understand how to wear glasses and wigs properly. All you need is a few tips to make the wigs and glasses blend together perfectly. These tips work with any pair of glasses. This article will give you some tips to wear wigs and glasses properly. Let's take a look at these tips.
1. Measure Your Head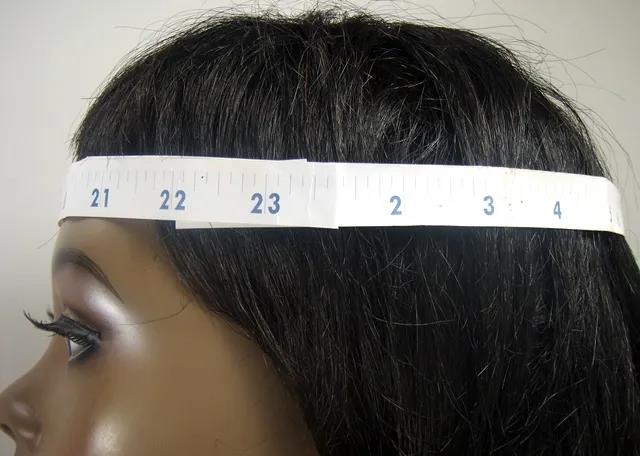 If you want to wear a wig with glasses, the first step is to choose a wig that fits your head circumference. The size of the wig should not be too big or too small. A wig that is too big will fall off easily. A wig that is too small will strangle your head and make you more uncomfortable. So the first thing you need to do is measure your head circumference. Then choose a wig size that fits you. A wig of the right size will be worn with the ear tabs positioned just right. The ear tabs will not be too high or too low, which are just suitable for the placement of the glasses legs.
2. Tuck the Arms of Your Glasses Above or Below the Ear Tabs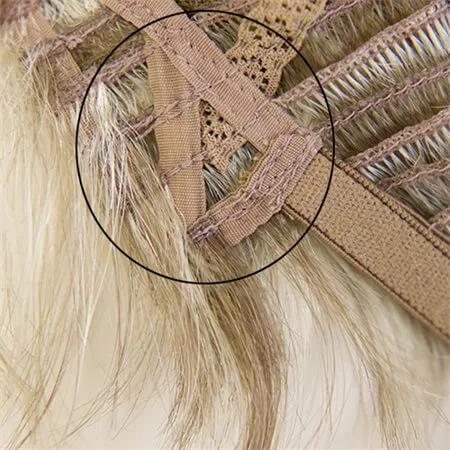 We all know that every wig has ear tabs. Wigs have a small but significant feature that makes all the difference in how it fits. Ear tabs are the little wings on the sides of the wig that lay in front of your ears near your temple. Hardly noticeable, they are a vital part of wig. This construction is important in a well-fitting wig. In terms of structure, there are metal or plastic pieces inside the ear tabs. Which can keep the tag flat on the head. Not only is it more comfortable, but it also looks better. It was this configuration that made it possible to wear glasses while wearing wigs. One of the most common techniques is to tuck the arms of glasses under ear tabs. The open tabs have a small opening in the lining, which is the perfect size to tuck the glass arm under them. By laying your glasses under ear tabs, your glasses do not push into your wig, and you can be comfortable and safe. If it feels strange or uncomfortable to tuck the arms of glasses under the ear tabs, wearing glasses over the ear tabs is a good option.
3. Adjust the Metal Wig Stays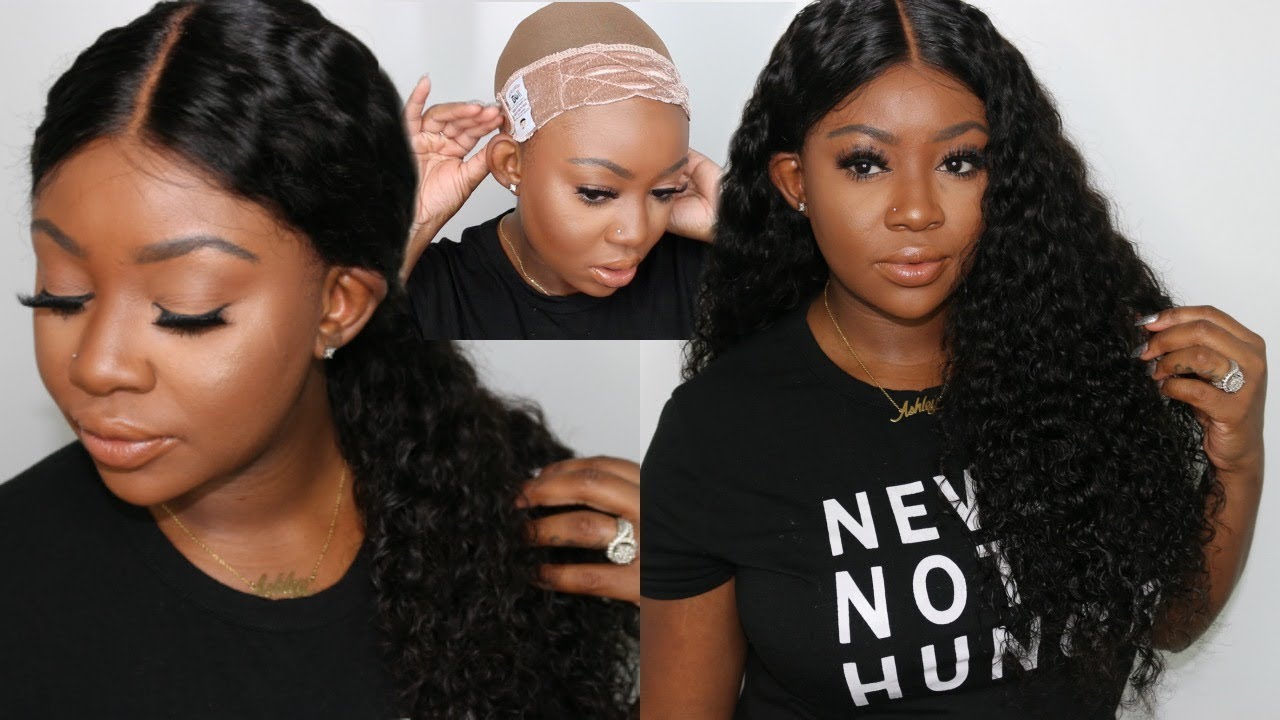 The metal wig stays are inside the ear tabs to hold wigs up. They could be metal or plastic. But most of them are metal. The metal wig stays support the ear tabs so that it fits snugly against your head. The metal wig stays allow the ear tabs to stand up on the sides of your face like wings. The ear tabs will take on the appearance of natural sideburns. If you feel uncomfortable when wearing glasses, you can adjust the position of the metal wig stays appropriately. You can push them up or down a little, which can make your glasses and wigs work together more harmoniously.
4. Wear Wig Closures or Bundles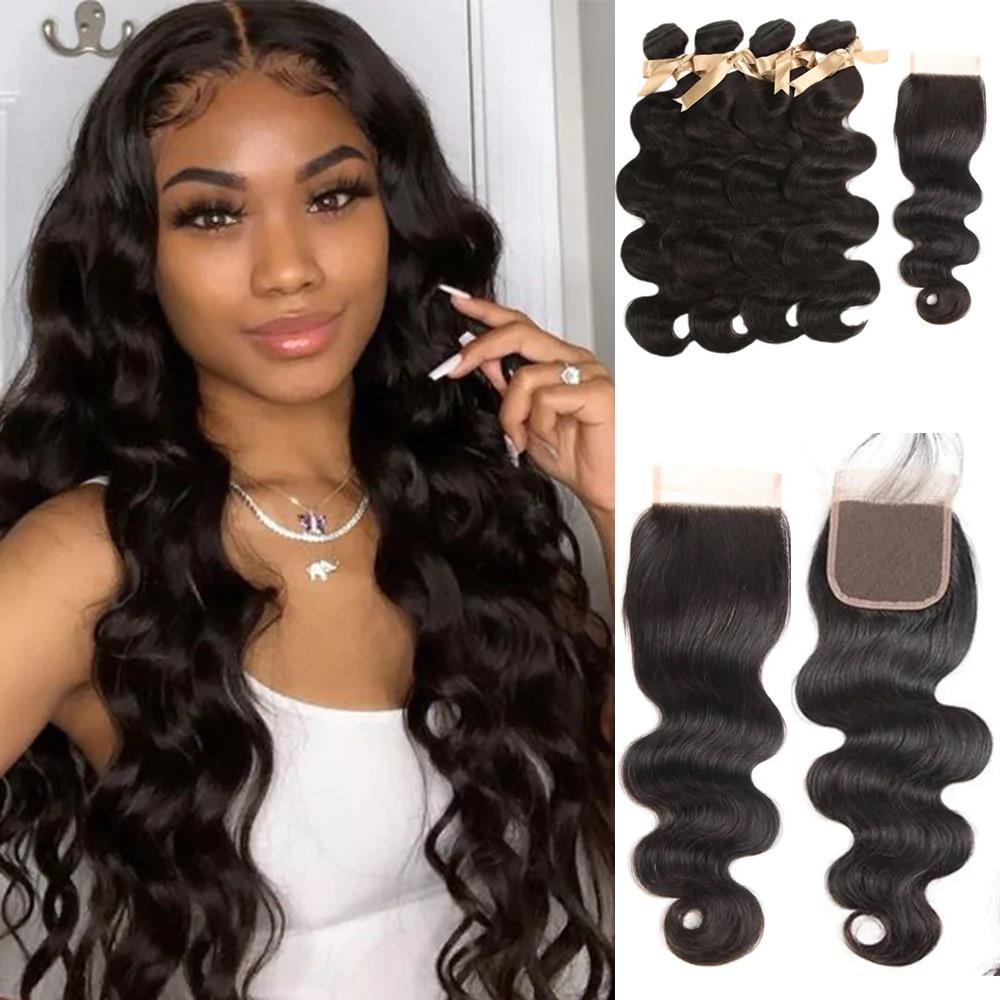 Some people wear wigs to change their look. Some people wear wigs to cover their baldness. If your hair is not so thin, I suggest you try a wig closure or bundles. Wig closures or bundles are more comfortable to wear. And they will look more natural. For example, a lace frontal closure covers the forehead, and they do not touch the arms of the glasses. So you don't feel uncomfortable when wearing glasses and a wig at the same time. And wig closures or bundles can create a variety of shapes. Compared to wig covering the whole head, wig closures or bundles are more flexible.
After reading the above article, I'm sure you know how to make your glasses and wigs go well together. If you are looking for the right wigs, please visit Hurela. Hurela provides high-quality wigs with different textures, types, items, colors and lengths. There are lace frontal closure, lace part wigs, bundles with closure and so on. I believe Hurela can meet your needs. Come and visit Hurela and take your right wigs home. Every girl will be beautiful when they have the wigs that suitable for them.
Write For Us
Questions & Answers
Q
How To Wear Wigs With Glasses
A
We recommend measuring your head properly so that your wig is the right fit. If your wig is too large, it won't sit properly on your head, and the ear tabs may come down too far and interfere with your glasses. One of the most common ways to wear wigs with glasses is to wear your glasses underneath your ear tabs. By neatly tucking your glasses underneath the tabs, your glasses are likely to feel snug and secure. Alternatively, you can wear your glasses on top of your ear tabs. Some wig wearers find this more comfortable and feel more confident that the look and fit of their wig won't be compromised.