How to take care of your hair edges?
Aug.25,2022
Are you suffering from hair edges damage? Does your hair fall out when you brush it? Hair edges damage happens easily because of their fragile texture and our bad treatment. When it happens, it is hard for us to repair in a short time. Rather than laboriously find out how to recover hair health, learn how to take care of hair edges in the beginning is a better choice.
There are several factors that contribute to edge damage are already explained clearly at this passage What cause hair edges damage when wearing a wig? Some of these factors include airproof material of synthetic wigs, hair friction, glue and cosmetic, as well as other factors. In this article, I will show you the specific actions of how to protection your hair edges from damage and how to grow them back.
To prevent damage:
Born with hair, we are all familiar with our own hair and got used to the weight and texture of it. Human hair texture gives your scalp the space to breath and relax, it will not irritate or produce smelly odor due to covered by airproof chemistry material, which is beneficial for hair edges growth.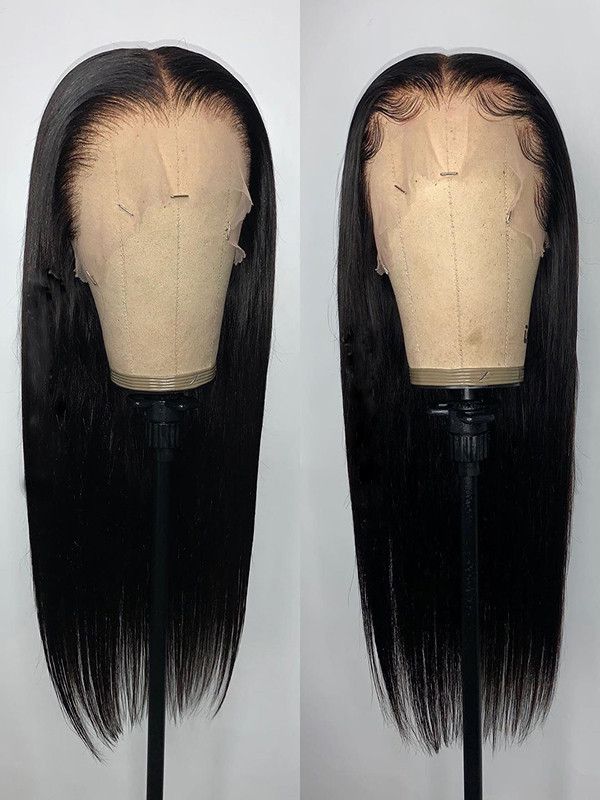 2. Reduce wearing wigs time
Using wigs to change your own styles takes just little risks, and you can choose another one conveniently. Please pay attention to reduce wearing time to less than 12 hours a day, even though they are your favorite. If you have to wear wigs a whole day, pick thin wig caps to protect your hair, which give edges air to breath.
3. Sleep without wearing wigs or wet hair
Imagine, you are already wearing your hair for more than ten hours, sweat, heavy odors generate in this period. Your scalp under the wig now like a big bacteria production plant, thousands of hair live there and want to run away. The same goes when you sleep with wet hair. Keep in mind, never sleep with your wig or think of whether dry hair or not is okay. Take care of your hair, please remove wigs and sleep with complete dry hair. I believe you can do this!
4. Sleep with a silk scarf to minimize friction and hair damage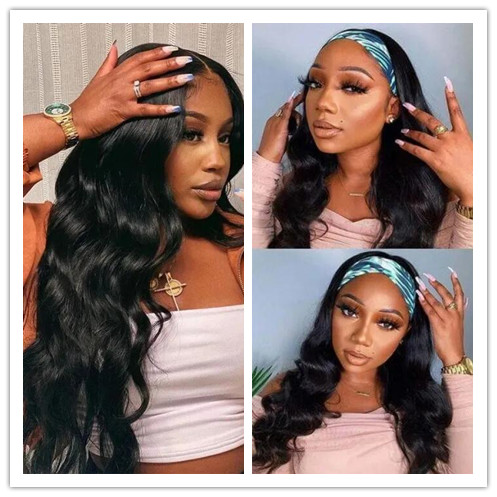 5. Use mental clips or wig grips to attach wigs

Wig grip is a kind of headband made of silica gel that gives it soft touch and fits skin. It will not drop after fixed against your head. Wearing wig grips then install the wig onto your head, there is no need to glue the lace because it will adhere to the grip. Without glue, you will not suffer from allergies and keep edges strong.
Allow yourself time to detach all mental clips. Refrain from rushing this process, as you will most likely end up with damaged hair as a result.
6. Avoid unnecessary pull and tug
As fashionable women, thinning hair edges should not attribute to our desire that catch up with trend and pursuit more pretty appearance. If something to blame, it is improper hair treatment resulting from unnecessary pull and tug. Braid, bun, high ponytail etc. are all tight hairstyles. It is recommended to style your hair gently. Please leave out enough time for you to prepare and make hairstyles, and be patient to untangle and brush hair.
Always stay away from tight wigs as they lack breath space and cause damage to the hairline.
7. Wear a hat on a sunny day
Strong ultraviolet burns the edges like burns babies' skin. It destroys hair roots directly and deactivate your follicles in a short time. At first, you will see hair losing glossy and dullness, then it turns to little hair loss. But if you do not take measures to prevent edges from intense ultraviolet, many fragile hairs wrapped on your comb when you brush your hair.
Wearing a hat that provides a physical sunscreen play an important role on hair maintenance.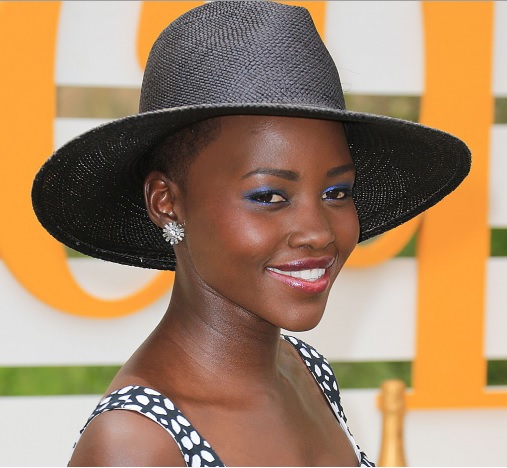 8. Routine washes and condition
Feed your hair as the same as you feed your pet. Too much food and washes are bad for health keeping. If your hair is easy to be oily, wash it with lukewarm water two or three times a week, do not wash daily. After finishing hair clean, please condition it when it's about to dry out. Moisturize hair edges and add some oil on the ends. Remember, too hot water is advisable to be avoided in the process.
9. Avoid frequent hair friction
Too much hair friction caused by trying on wigs frequently, wearing too tight wigs, adjusting headbands, tough hats or heat styling should be avoided.
Hair recovery:
1. Regular gentle scalp massages
The good way to repair your damaged hair and grow them back is to strengthen the body's metabolism and skin blood circulation. Improper treatment causes some damage to the hair follicles of the head skin and also affect local blood circulation so that the lost hair hard to grow back. Regular gentle scalp massages help to solve this problem. Stick to do this, great effects will show up soon.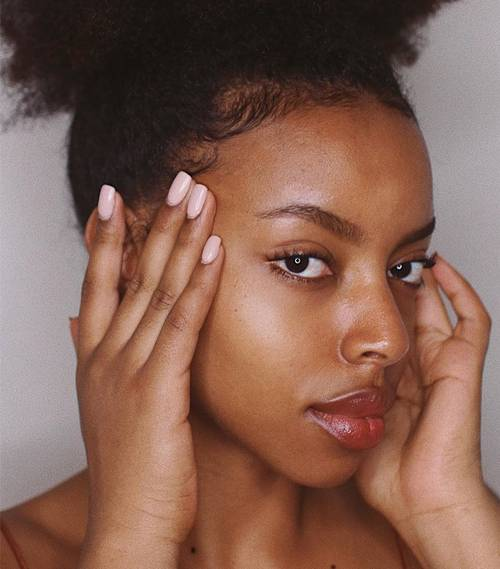 2. Avoid sulfates
Sulfates are used in clean products such as hair cleansing gels. Although they are cleaning, foaming and easy to rinse, they remove part of the protective hydrophilic film naturally present on skin and scalp and cause irritation or hair dryness. Any sulfate should not appear in your shampoo or conditioner for hair health keeping, otherwise, the damaged hair will be hurt again.
3. See a doctor
When you notice any alopecia, it is the time to see a doctor. Make an appointment and ask professionals, a dermatologist or a Trichologist in the field, for help. Different people may meet with hair thinning or damage problem of different degrees, only doctors can provide the best treatment for your symptoms.
When it comes to repair hair edges damage, there is no one-size-fits-all answer. Try these steps above, and pick up useful measures. Hope the article is useful for you!
Write For Us