What cause hair edges damage when wearing a wig?
Aug.24,2022
Wigs are designed to protect your hair from baldness and alopecia, meanwhile covering your bad hair cut and elevating your own styles. But sometimes, wigs trend to be one of the biggest culprits for hair damage. Hair edges, as the most fragile hair, have to be treated carefully to prevent traction alopecia from wearing wigs.
What are hair edges?
Hair edges are kind of soft, fragile hair crowded around your head circumference. For example, the shorter hair on the temples, baby hair on your hairline and thin hair and your nape. Generally, hair edges are thin and shorter than normal hair, you can easily distinguish them from others. Besides, they bear the brunt of any causes of play for hair damage.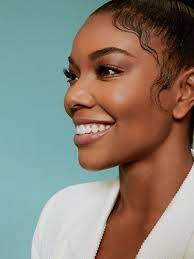 What cause hair edges thinning?
As it turns out, the crucial step to protect your hair edges from any factors that cause edges thinning is to figure out the reasons behind hair damage. Hair damage may happen at any steps, from wigs selecting to installation, from washing your hair to styling. So, let us delve into this question step by step.
Wigs aspect:
Improper material:
For some synthetic wigs, their raw materials are all chemistry components, which give wigs shiny glossy but leave out no air for scalp breath. Unlike human hair wigs having the similar texture and density to yours, synthetic wigs create enclosure space covering hair roots and follicles, smelly odor and sweat exude.
Glue-in installation:
Various installation methods includes sewing in, clipping in, taping in and glue-in. And these types of methods can be combined with in wigs wearing. If you would like to try full lace wigs, you can attach the wig by clips then glue your hairline baby hair. Clips help you fix hair in place, but for some women who want to make sure the safety of wigs and pursuit natural looking, apply glue on the transparent lace then adhere it onto your head seems a good option.
Whichever the glue brand, it is still negative that apply glue onto your edge, even though some glue brands claim they have active ingredients. Glue-in installation is easy to cause scalp irritation and hair dry that damage hair texture and thin edges.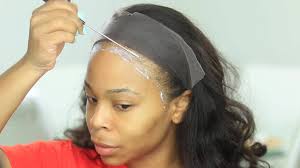 Hair friction
Hair friction seems inevitable in everyday life. Whether you are wearing a wig or not, hair friction must happen. But too much hair friction caused by trying on wigs frequently, adjusting headbands wigs, tough hats or heat styling could be avoided.
Tight hairstyles
Sew in braids are popular nowadays as they hold wigs against the head tightly and have the same function of hair toppers that add your hair volume. On the one side, hairstyles like knots, buns, and braids last a long time and provide great convenience for wigs wearing. On the other hand, long lifespan and tough care of hair treatment become the big carrier to hair edges maintenance.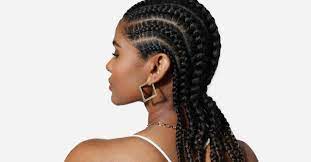 Wearing wigs for a long time
Wigs elevate our own styles and change our hair color without taking any risks, so there is no doubt that many fashionable women fall in love with them. Wearing wigs moderately benefits us all, but make sure you will not carry with wigs more than 12 hours every day and leave out some time and air to breath and relax. Covered by heavy wigs, fragile hair edge really need more rest and friendly treatment.
Daily aspect:
Too high temperature:
Will you be hurt by hot temperature? Yes, you do, and so do your edges. Consider hair edges as babies, their tender and lovely skin should be cared. Too high temperature, provided by hair dryers or washing water, burn their face and thin their texture, which is not recommended for any reason.
Do not ignore the criminal in the sky! Ultraviolet ray shadow over your hair and destroy your follicles in a short time. When you notice this condition, it is too late to save your edges.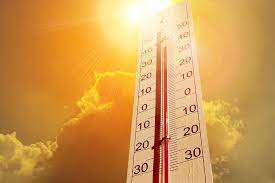 Oil on your face
Oily skin is perfectly normal. Everybody's skin produces oil. Your sebaceous glands produce sebum, an oily or waxy substance that moisturizes and protects your skin and hair. Oily skin happens when your glands produce too much sebum, which can lead to a greasy surface, clogged pores, and acne. For someone who have oily skin, their bangs goes the same as well. The places that your hair edges crowded are also the severely afflicted area of oil produce. Too much oil clog your pores so that your hair could not grow out of follicles, then lead to hair loss.
Cosmetic
There are some harmful ingredients in your makeup products, such as alcohol and sulfate. Sulfates are used in cosmetic products such as facial cleansing gels. Thanks to their benefits, they are cleaning, foaming and easy to rinse. They remove part of the protective hydrophilic film naturally present on skin and scalp and cause irritation or hair dryness. Hair thinning or loss results from frequently using cosmetic leave much remains on your follicles.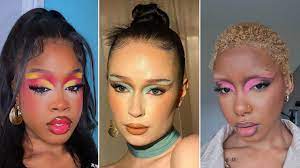 Hair edges can be susceptible to a host of issues, such as improper installation methods, hair friction, tight hairstyles, cosmetic and so on. The best way to protect your hair is to be familiar with the dangers you expose it to by wearing a wig. So if hair edges damage bothers you, please read it carefully and take good care of your hair then.
Write For Us