How To Prevent Your Wig From Smelling
May.13,2022
It is no secret that wigs are among the best things to ever happen in the beauty industry. Wigs enhance women's beauty, they are convenient, and they are also cost-effective because they save women from frequent visits to the salon, which can be very costly.
In addition to that, wigs can also help to conceal hair loss. Some women experience hair loss due to many reasons, including chemotherapy, medications, alopecia, genes, etc. Thankfully, such women can wear wigs, such as a curly lace front wig to conceal their loss, thereby boosting their self-confidence.
However, these wigs can smell so bad if you don't take care of them properly. The last thing you want is to walk around in a smelly wig. This won't do your looks any good. Thankfully, you can prevent your wig from smelling.
In this article, we discuss reasons that can make a wig smell as well as how you can prevent your wig from smelling. Let's get started!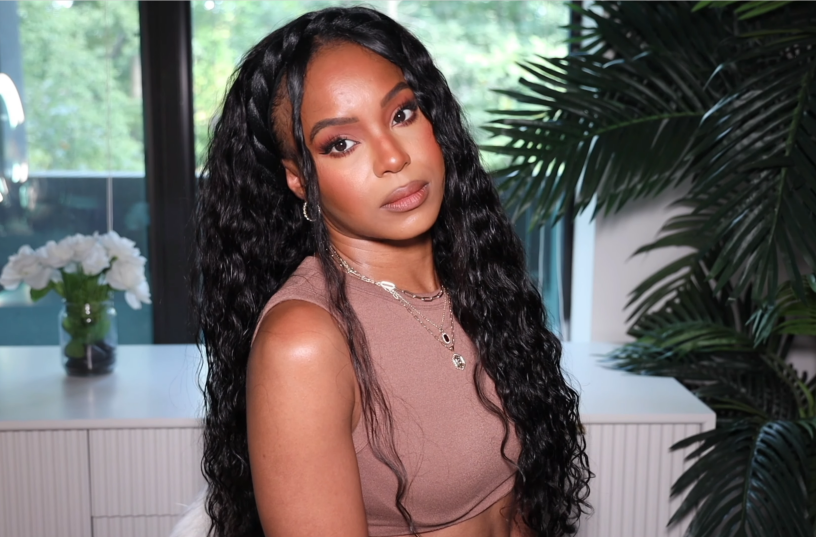 Why your wig smell
Wigs can smell because of many reasons. So, before we solve the problem of a smelly wig, we first need to know what causes this. Here are some of the reasons that contribute to a smelly wig.
The production process
If you are not new to wigs, you know that wigs tend to come with a smell regardless of whether it is a human hair wig or a synthetic wig. This is because manufacturers use various chemicals during the production process. Colored wigs may have a different smell. That's because colored hair usually needs to go through another chemical process of dyeing and fixing. These different chemicals can make your wig produce a smell.
Not washing the wig
While v part wigs shouldn't be washed more often like our natural hair, it is crucial to wash them in time. When you wear your wig for a long time, it will gather dirt and dust and there will be oil buildup.
The smoke and smell from the kitchen can also make your wig get stained. So if you fail to wash your wig in time, it is more likely to smell. That's why you must ensure that you clean the wig regularly.
Not storing the wig correctly
How you store your wig is equally as important as washing it. If you store your wig in a humid environment with no or little air circulation, it will cause your wig to mold and produce a foul smell. So it is best to store your wig in a dry place.
How to prevent your wig from smelling
Now that you have understood some of the causes of smelly wigs, let's now see how you can prevent your wig from smelling. Here are tips that can help you prevent your affordable human hair wigs from smelling.
Wash your wig regularly
As already mentioned, wigs shouldn't be washed as often as natural hair. However, washing them regularly is crucial. It is advisable to wash your wig after 7-10 wears. Additionally, how frequently you wash the wig depends on how frequently you wear it. If you wear your wig almost every day, you will need to wash it more often.
When washing your wig, avoid using hot water as it can significantly damage your wig. Use lukewarm or cold water instead. In addition to that, you need to use sulfate-free shampoo and conditioners that are specially designed for your particular wig.
Dry your wig properly
Once you have washed your wig, you need to make sure that you dry it completely. Don't use a towel to try and dry off your wig. This can cause the hair to fall off. You should just use the towel to absorb the excess water. Air-drying is the best way to dry your wig. However, if you don't have enough time to let your wig air dry, use a hairdryer but on low heat. Remember that setting the temperature high can significantly damage your wig.
Store your wig in a dry place
As already mentioned, storing your wig in a humid place can make it become moldy and produce a bad smell. Of course, this is the last thing you want. So make sure you store your wig in a dry place.
Make sure your natural hair is dry
Every time you want to put on a wig, make sure that your natural wig is clean and dry. If you wear a wig on your wet hair, your wig is also more likely to get wet and if you keep your wig in a humid environment, this will make your wig very smelly. So make sure that your natural hair is completely dry before you put on your wig. This will not only protect your natural hair but also your wig.
Wash your pillowcases regularly
Your pillows can look pretty clean, but they have tiny nefarious things going on that you may not be able to see. For instance, the pillowcases may have oils, sweat, and dirt that you may not be able to see. If you continue to use these pillowcases without washing them, they will be full of bacteria and give a strange smell. So when you sleep with your wig, these smells will have their way into your wig and make them smelly.
Wash your hairbrush regularly
Finally, you also need to take care of your hairbrushes. Your hairbrush is one of those tools that you use on your hair daily. When you have used your hairbrush for a while, dirt, dust, and oil will accumulate on it. There will also be a lot of hair trapped between the teeth of the comb. These can make the hairbrush emit a strange smell. So, if you want to ensure that your wig is clean and doesn't produce any strange smell, you need to wash your hairbrushes more often. The best way to do that is to dip them in warm water with mild detergent and use a piece of cloth to clean them, and then let them dry in the air.
Write For Us
Questions & Answers
Q
How Long Can A Curly Wig Last?
A
Curly human hair wig in hurela hair is real hair, normally it can last 6-9 months with proper care. Generally speaking, it depends on how frequently you use the hair and how to take care of the hair wig. If you use the wrong way treat the hair, it can damage the wig in minutes
jerry curly hair wigs are made of jerry curly bundles with closure or jerry hair bundles with frontal. It is made of 100% virgin Remy human hair. The lace closure is the highest quality, has a strong ability to breathability and tear resistance. People with the jerry curly human hair wig will get the most comfortable feeling and the longest lifespan.