How To Install A Full Lace Wig
Aug.08,2022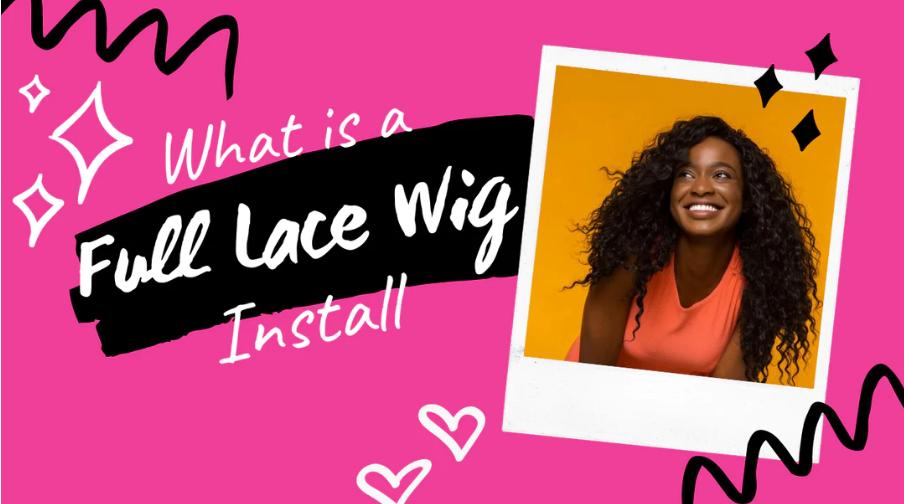 Time moves and the seasons change. Would you like to change your hairstyle? Maybe you want to change the color of your hair, or maybe you want to change the style of your hair, but you may be afraid to do so because of the chemical damage to your hair. Chemical damage to hair is inevitable. But we can change our hair differently. Choosing to wear a wig. Wigs not only protect your hair, but also allow you to change a variety of hairstyles. You can choose a full lace wig as a fashion item. A full lace wig is the best way to experiment with different styles, colors, and hair lengths. If you want to try a full lace wig but don't know how to get started, this article will help you understand full lace wigs and the steps to wear them.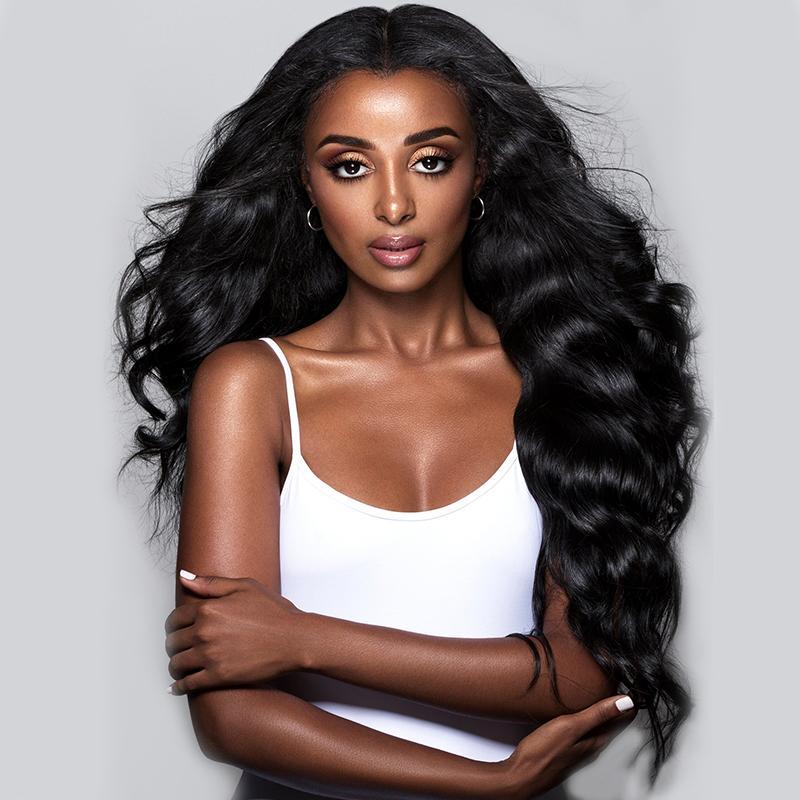 Before wearing a full lace wig correctly, it is necessary for us to understand what a full lace wig is. The entire bottom of the full lace wig is supported by a lace material. The strands of hair are knotted on a full lace cap for a realistic look. In terms of style, comfort and versatility, full lace wigs are the first choice. You can separate the hair from wherever you like. Since they are made by a 100% hand bundling process, the price is slightly more expensive than a lace frontal wig. But they are more durable and can offer better styling options. Because the entire base is made of lace, you can design your hair in a ponytail, braid or curl without exposing the base material.
How To Install A Full Lace Wig
1. Get Your Hair Ready
Wash your hair with shampoo and conditioner first, making sure the area you're wearing the wig is without oil and keep your scalp clean. For best retention, use a scalp protectant. This will act as a barrier between your skin and any glue you apply. This is a very important step to protect your hair and should not be neglected. For short hair, just wear a wig cap and hide all of your hairline under the cap. For long hair, you can braid your hair. Short hair can also be braided if you want, which is more convenient.
2. Trim The Lace
The first thing you should do after putting on a wig is to trim the lace. Trim all the extra lace on the full lace wig, all the way to near the hairline. When trimming lace near the hairline, you should be very careful, which can be able to trim the shape of the desired hairline. You can fix the hair of the wig on the back with a hairpin, and then gently use sharp scissors to cut off all the lace near the hairline. Remember not to cut too much at once. You should cut the lace near the hairline slowly. Slowly trim the lace, and you will be able to cut a hairline shape you want.
3. Apply Glue To Your Head
Use a brush or flat stick to apply a layer of glue to the entire hairline area. It is suggested that glue should be put on before makeup, otherwise it will affect the effect of wigs. After applying the glue, use a hair dryer in cool air mode to blow the glue to a transparent state. The glue will be slightly sticky when touched by hand and will not come off your fingers. Remember not to apply the glue directly to the full lace wig, and remember to wait until the glue has dried before putting on the full lace wig. Otherwise, it will damage the quality of the wig and reduce the service life of the wig.
4. Fasten Your Full Lace Wig
Put the wig on your head. Attach the forehead of the wig to the area where the glue is. Press for one minute to make sure the wig and glue are touching and sticking together. When installing a full lace wig, start at the front center, then line up to the sides, and finally at the back. In this order, the wig will be fitted more neatly.
5. Style Your Full Lace Wig
After the installation, it's time to style your full lace wig. If you like curly hair, use a curling iron to get the curl you want. Use hair straightener if you want straight hair. Don't forget to get some baby hair near your hairline to make your wig look more natural.
A full lace wig is a fashion item that help you change your style. If you are looking for a full lace wigs, you can come and visit Hurela. Hurela is a wig seller. Hurela provides high quality wigs with different textures, types, items, colors and lengths. You can choose whatever you want.
Write For Us
Questions & Answers
Q
How long do full lace wig installs last?
A
Sew-in lace frontal wigs are usually installed using glue or lace tape. They last between 2 and 4 weeks without needing a retouch. The longer period of time your lace frontal have to stay installed can make it irritate your skin and severely damage your hairline or break off your edges.