How to hide natural hair under a wig?
Aug.08,2022
After years of design and refinement, most wigs become natural and skin-friendly. People who wear wigs like U part wigs, headband wigs, V part wigs and lace frontal wigs, for years rarely worry about how to hide their own wigs and make wigs more natural. But for beginners, especially for women who have a long hair, it is still a big question and important to know how to conceal your hair under a wig, while also protecting it. So, let us talk about the knowledge of hiding natural hair under a wig.
Top Tips for Healthy Hair Under a Wig
Before you get started on hiding your own hair under a wig, there are a few things you need to remember to maintain and protect your healthy hair. Although you can design your hair without preparing, these tips will prevent your hair from loss and giving off a bad smelling.
Tip 1
Choose and wear a silk wig cap – the cap offers nice hair protection from the wig and holds your hair in place while hiding under the wig.
Tip 2
Moisturize your hair and allow your scalp to get air –- moisturizing your hair prior to wearing a wig is recommended. If your hair feels dry, you could moisturize it before going to bed.
Tip 3
Never put human hair wigs on wet hair. Hair should always be completely dry before wearing a wig, otherwise, it is a breeding ground for bacteria.
Tip 4
Clean and condition your hair and scalp regularly. It's beneficial for you to wash your hair and remove the oil even though your hair is under a wig.
Tip 5
Use hair pins to secure your natural hair in your head. You will usually need 10 pins for short hair and more for longer hair.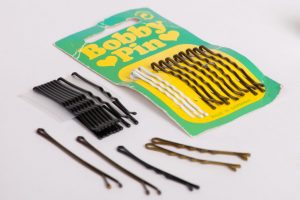 Tip 6
If wearing a long wig, carry around a wide-tooth comb in order to prevent tangling. Tangle your wig regularly is a good way to avoid formatting knots.
How to hide natural hair under the wig?
When you want to walk out the door to show off your new look or costume, the first thing you may worry about is the wig slipping off your head. The second thing maybe hide your hair and being comfortable, isn't it?
So before you pull the wig from the bag and simply put it on, you'll need to take a few minutes to learn how to build the right foundation with your hair. Believe me, it's worthwhile. You'll spend less time worrying and tucking at your wig, and more time having fun.
The most important tool you need is a wig cap or wig liner, to hold back your hair and to protect your wig. Caps can be made of pantyhose or fishnet material, and you can stretch them using the elastic belt on a wig head if they're too tight.
Tomb your hair and slick back the hairline with gel. Part your hair down the middle, grab one of the two strands and pull it back like you were trying to put it in a tight ponytail. Hold it by the tip and twist it until it starts rolling up like a snail.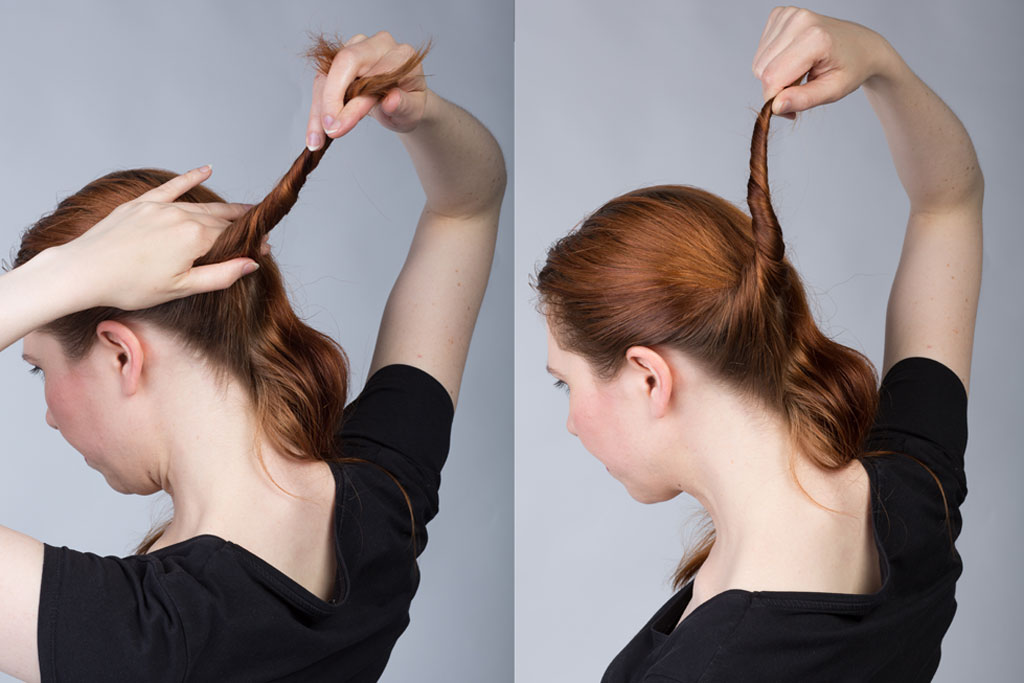 Rather than making a tight pin curl, however, you'll want the hair to lie flat against the back of your head. Fix the flat bun with a few pins. Repeat on the other side.
No matter what type of hair you have, the goal is always to have it laying flat against the back of your head, which is where the wig is stretchy, so it can take in the extra volume. Avoid large lumps, and try not to add thickness to the side or front of your head (for example, by wrapping braids around your head) unless you are wearing an extra-large wig.
For most people with moderately long hair, two flat buns will be enough to fit their hair securely under a wig cap. If you have very long and/or thick hair, you'll want to make multiple small buns. Short hair should be slicked back with gel. If you needed, fix your hair with bobby pins, strand by strand. If you have thin, slippery hair that could not hold pins well, use strong gel or spiking glue is better. Not washing your hair for a day or two also helps to give it that extra grip.
French braids or cornrows can be helpful if you have rather thick hair, or when you need to wear a heavy wig and can't find traction for hairpins in loose hair buns. Braid as close to the scalp as possible and concentrate the bulk of the hair in the back.
Now that you've put up your hair, it's time to hide it. Stretch the wig cap over your head and down into your face, then pull it back up again until it meets the natural hairline. That way you'll catch any stray hairs in the cap. You can do this before you put on your make-up.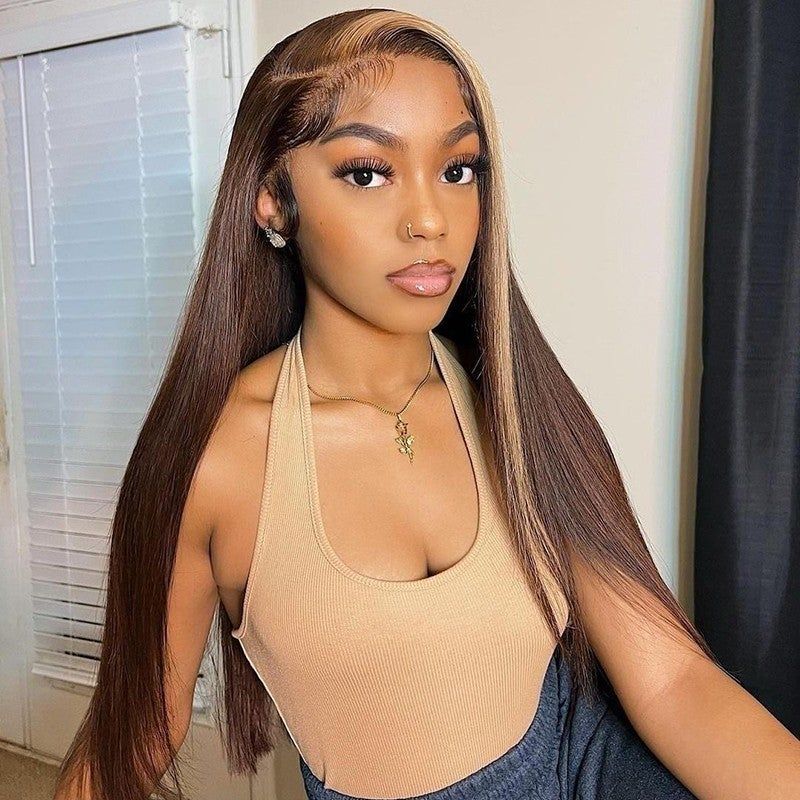 Use the tail of a comb to push any remaining tangles under the cap. Apply hairspray to the temple area to help the hair stay.
These steps are really useful and easy to learn. Try to follow the steps, you've created the perfect base and ready to put on your wig!
Write For Us
Questions & Answers
Q
How can I hide my hair under a wig without a cap?
A
If you're wondering how to wear a wig without a wig cap, use the same technique to put the wig on as you would with a wig cap. Make sure your scalp is clean before putting the wig on and, if you have natural hair, try braiding or twisting it to flatten it as much as possible and avoid any bumps under the wig.
Q
How to hide natural hair under the wig?
A
Usually, the best place to hide your hair under a wig is at the nape of your neck, and most wigs have a little extra stretch in this area to accommodate for it. If your hair is long enough, you can simply tie your hair in a bun and throw it under the wig cap, put on the wig and the wig will stretch around the bun.
Q
What color wigs look good?
A
Opting for a blonde wig color for is a great idea. Golden tones and darker blonde tones are perfect and will really add warmth to your look!