How to Deal with Dry and Frizzy Human Hair Wig
Sep.27,2022
Human hair wigs are the most popular wigs on the market. It is not only able to provide a natural appearance, but also very comfortable. Many girls like to wear human hair wigs to keep their beauty. A human hair wig is made from human hair, so it's fragile as your own hair. It's just like your own natural hair, and you need to take good care of it. If you don't take good care of a beautiful wig, it will soon lose its luster and become dry and frizzy. If your hair wig becomes dry and frizzy, don't throw it away. You can bring your human hair wig back to life and make him look brand new. Here are some tips for reviving your human hair wigs.
Why My Human Hair Wig is Dry and Frizzy?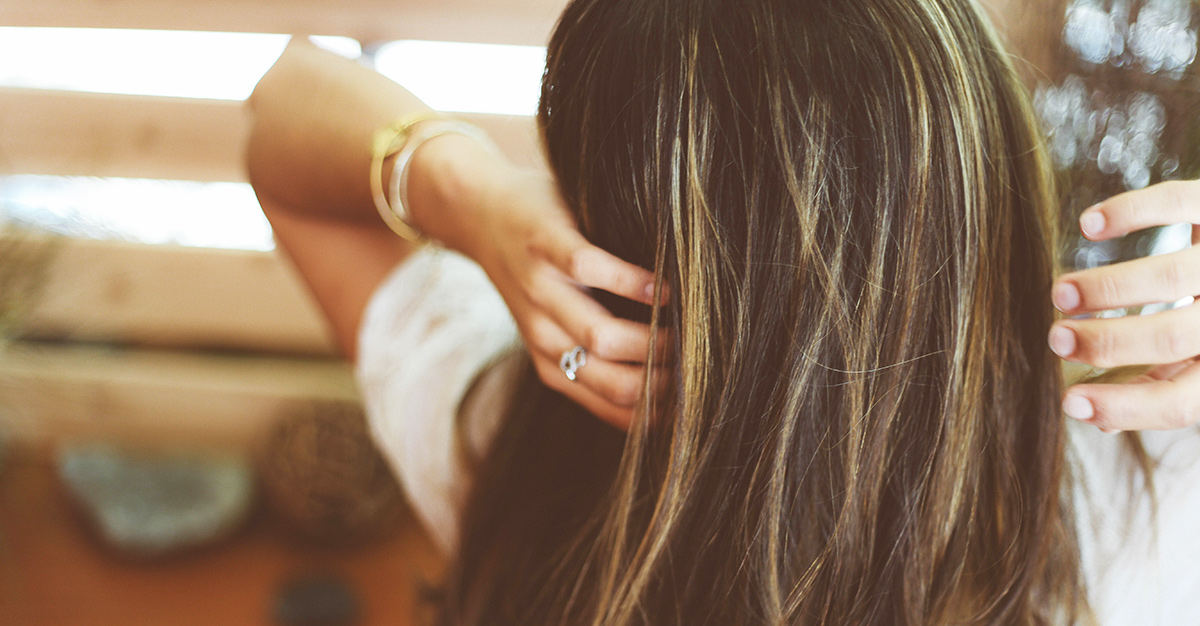 You Are Washing Your Wig Too Often
A human hair wig is just like your own hair. Your own scalp can secrete oils to protect and nourish your hair. But human hair wigs lose their nutritional supply. If you wash your hair too often in this situation, it will cause the strands to lose moisture. Your human hair wig will easily become dry and frizzy. When you wear your wigs for 7 times, you can wash them, which is a good frequency for washing your wig. Wash your wig once a week if you wear it every day.
You Are Heat Styling Too Often
While human hair wigs can be styled freely, it can also be a terrible thing if you style them too often. When styling a wig, the temperature will be too low and the styling will not be as good as you want. However, if you set the temperature too high, the wig will dry out. High temperature is an important factor in wig damage, which can cause permanent thermal damage to wigs. You had better style your human hair wig after each washing.
You Are Combing Your Wigs Too Often
While you can treat a human hair wig as if it were your own hair, you shouldn't brush your wig too often. Because wigs can't regenerate. If your hair falls out, it can grow back, but wigs can't grow back. Frequent brushing of human hair wigs can cause hair loss and your wig will become thinner and thinner. At the same time, the friction between the comb and the hair during combing will remove moisture from the wig, causing the wig to dry and frizzy.
How To Fix Dry And Frizzy Human Hair Wigs?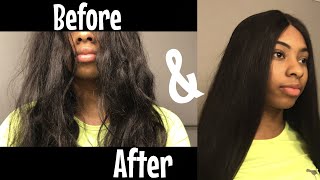 Untangle Your Wig
Human hair wigs with curly hair are more likely to be tangled. Messy curls and tangles can look terrible. So the first thing you need to do is remove the tangles. You can place the wig on the mannequin head and comb it with your fingers or a wide-toothed comb. Brush your hair from end to root to minimize hair loss. When combing, be gentle and do not pull the hair vigorously. If it is hard to comb your wigs, you can spray the wig with a tangling spray.
Restore Its Moisture
Human hair wigs do not absorb natural oils from the scalp the way natural hair does. So you need to spend a little time keeping your hair hydrated. You need to apply oil or moisturizer to your wig regularly, and deep condition your hair after washing. Wigs that don't stay hydrated are prone to drying out and tangling. So if you wear your human hair wig every day, you should keep it hydrated. If your wig is already drying out, you can give your wig a deep condition to hydrate it.
Trim the Affected Areas
If your wig is damaged heavily, you may have to find your hairdresser to trim your wig to remove dry and affected areas. Don't throw away your wig if you've tried many things and still can't get it to shine. Take the wig to a salon, so they can trim the dry ends of your hair without damaging the wig's overall look. Your wig may be a little too short, but it won't make it any less beautiful.
Use Less Heat on it
High temperature and friction have been the biggest factors affecting the longevity of human hair wigs. So it is important to cut down on heat styling if you want your hair to stay healthy. High temperature will take moisture away from the hair and dry it out. Dry hair is prone to tangles, which can even cause your wig to curl or break. You had better apply heat styling after washing the wig, and you must apply heat protectant before you apply heat styling. Try not to use heat styling too often, which can damage the health of wigs.
Write For Us
Questions & Answers
Q
How often should you wash your wigs
A

You should wash a human hair wig about every 6-8 weeks, or 7-10 wears. Many people who wear human hair wigs daily, find this the routine to be successful in cool weather, and may wash more frequently in hot weather.
Q
Can I use hairspray on a human hair wig?
A
Complete each section until all the hair is curled. Finish off the style with hairspray. You can use these heat styling tips on your human hair wig every day, but make sure to apply a leave-in conditioner spray and heat-protecting spray before styling to keep the hair hydrated and protected.
Q
Can you wash a human hair wig with regular shampoo?
A
Never, ever use regular hair care products on your wigs. Harsh chemicals in regular shampoos, conditioners, and styling products will cause irreversible damage to both synthetic and human hair wigs. Natural hair products will make your wigs look frizzy, matted, or unnaturally shiny.