How To Choose A Wig As A College Student
Aug.04,2022
If you're a college student, how to keep looking good while completing your busy studies is an important point. Students can also be fashionable in school. When you want to constantly change your style, in addition to a variety of beautiful clothes, a good hairstyle is also an essential fashion tool. But doing your hair too often can cause serious hair damage. Wigs can protect your hair while allowing you to keep changing your hairstyle. There are various kinds of wigs on the market. If you want to look sexy in just a few minutes, a wig is your best choice. As a college student, the funds should not be very sufficient. Wearing wigs not only can save you the cost of expensive hair dyeing, but also can always protect your hair from harmful chemicals. There are different styles of wigs to choose from, but no matter which wig you choose, it will feel very attractive. Let's take a look at how to choose a right wig as a college student.
1. Think About Price
For a college student, a lot of money is spent on food and clothes. However, college students who do not earn money have to be more careful with their money. When buying a wig, you need to consider how much money you are spending on the wigs. Spending too much can interfere with your normal life for a month. Spend too little, and you may not be able to get a wig that fits you. So you should plan ahead how much money you can spend on wigs this month. Finding the right wig while maintaining your daily expenses can be challenging, but available.
2. Choose Between Human Hair Wigs and Synthetic Wigs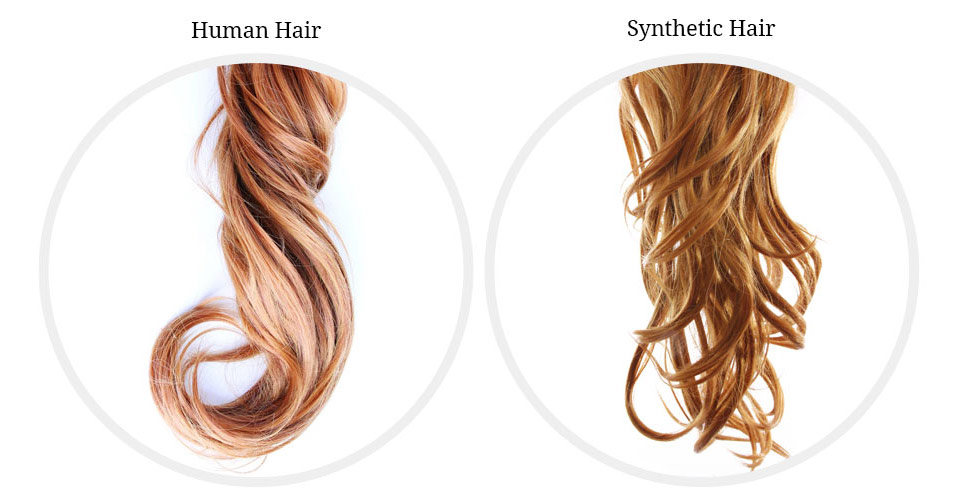 The first thing you need to do when buying a wig is to distinguish between a human hair wig and a synthetic wig. Human hair wigs are made by human hair including Brazilian, Malaysian, Indian, Peruvian hair and so on. Human hair wigs are soft and smooth. They can be easily dyed, straightened, curled, bleached and styled as you want. Human hair wigs can last longer. But human hair wigs cost more than synthetic ones. The appeal of synthetic wigs is that they can be worn when you receive, and they are more affordable. However, the hairstyle of synthetic wigs can't be restyled, and they have a shorter lifespan than human hair wigs. There are pros and cons to both human hair wigs and synthetic wigs, and students have to choose according to their needs and budget.
3. Consider the Size of Wigs
There are many kinds of wigs on the market now. There are lace closure wigs, bundles wigs, ponytail wigs and so on. A wig that covering the whole head can create a perfect hairstyle. It is suitable for students with little or very short hair. Wigs are also very easy to wear. The shapes of wigs are designed in advance, so you do not need to spend extra time to design the hair, which can save your time. The benefit of a lace closure or bundle is that it combines well with your real hair and can help you create a variety of styles. And the closures or bundles are usually cheaper than wigs. Students can choose according to your own budget.
4. Choose the Right Color
When choosing a wig, you should try to choose a hair color that matches your skin tone. The colorful colors are pretty, but a little too prominent for school. If you want to switch styles, you can try a dramatic hair color once in a while. Wearing an exaggerated color wig every day may have a negative effect. Choosing a hair color that matches your skin tone can make the wig look more natural. And natural hair colors can also be worn with a variety of hairstyles.
5. Choose the Right Wig Sellers
When you buy a wig, you must choose to buy it online or visit a store. Online shopping offers you many choices. You must make sure to check the return policy before you buy wigs online. Because sometimes wigs don't match what you imagine based on the picture. Buying wigs at a store can help you understand not only how a wig looks, but also how it feels. You can buy wigs in different sizes and colors, but not all options are available for every wig. Knowing about the advantages and disadvantages of shopping online and at a store can help you buy the right wigs.
College students also have the right to pursue beauty. If you want to be beautiful, start with a wig. Hurela provides high-quality wigs with different textures, types, items, colors and lengths. We guarantee that the picture is the same as the wig you got. You can choose whatever you like.
Write For Us
Questions & Answers
Q
How To Choose A Wig As A College Student?
A
Before you buy a wig, you need to start by considering your needs. You may already have the perfect wig in mind, but slow down! Think about the type of wig material you should have. There are many options. Now comes the fun part: choosing the style of your wig! It's easy to find some cheap wig … but that won't make your hair look better. When it comes to buying a wig that makes you look and feel great, go for quality. Choose a wig retailer that you can trust. They will offer high-quality wigs in styles that let your personality shine. As a college student, money is probably tight. When buying a wig, you'll need to calculate your budget. Since a wig is something you'll often wear, you may want to splurge a bit.