How To Choose A V-Part Wig
Feb.22,2022
When it comes to wigs, there are plenty of them that you can choose from depending on your taste and preference. One of the most beautiful wigs you can choose from is the V part wig. If you are new to wigs, you may not be aware of this beautiful wig. That's why in this article, we discuss everything you need to know about V part wigs.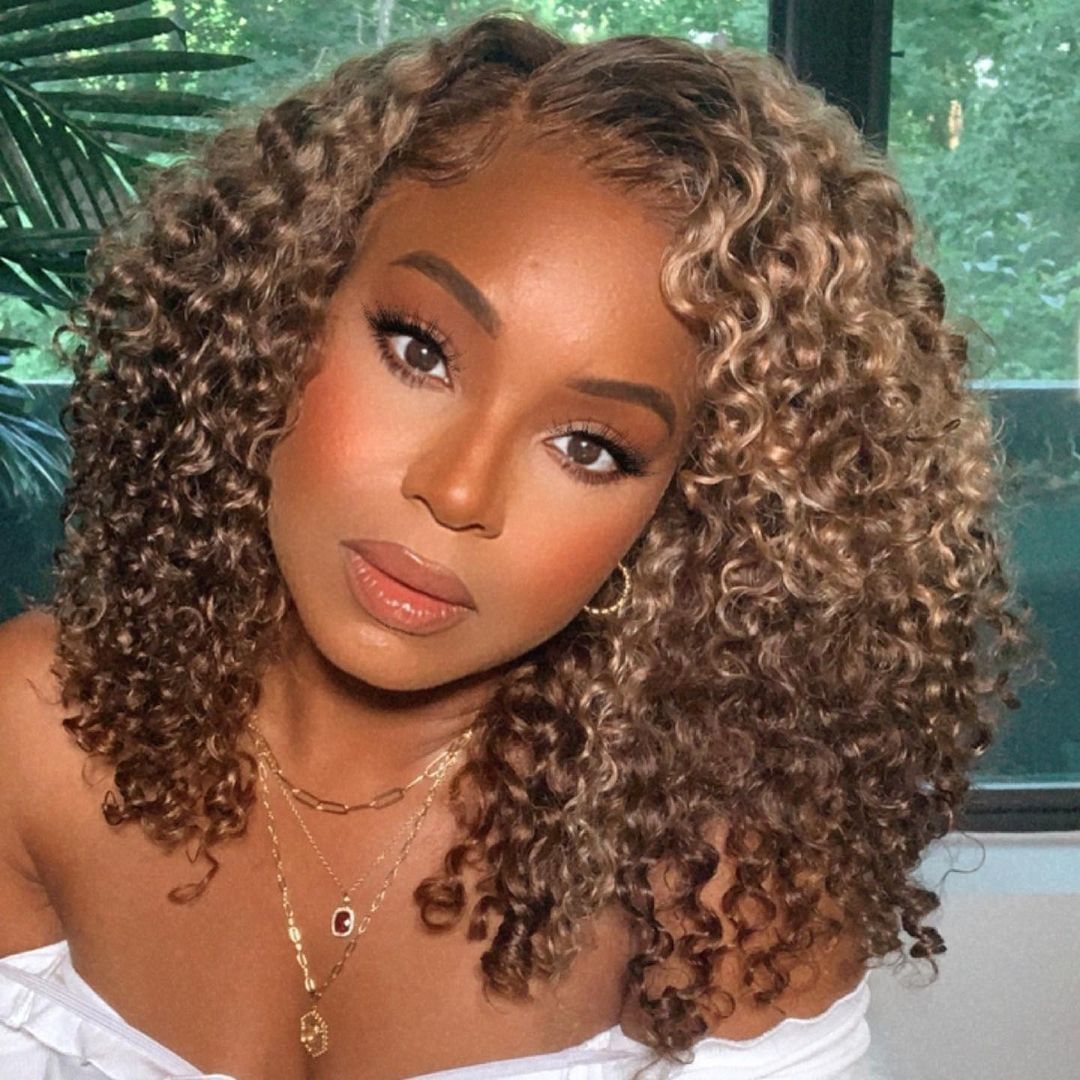 CONTENT
1.What is a V part wig?
2.Advantages of V part wigs
3.How to choose a V part wig
4.Where to buy a V part wig
Without wasting more time, let's delve into them.
1.What is a V part wig?
A V part wig is a type of wig that is modified with a v-shaped opening at the top. The V part wig is also known as a v-shaped wig. This wig gives the wearer a more natural look because the V shape opening gives a more natural-looking hairline.
V part wigs usually don't come with lace, and they also do not require glue to install. One of the best things about V part wigs is that they easily blend with the natural hairline, making it difficult for people to notice it is actually your natural hair and not a wig.
The wig also blends and matches with hair roots, making it offer a more natural look. Since it doesn't require stocking, this makes the V part wig an ideal perfect every day wear. You also don't have to worry about installing and removing the V part wig because it doesn't require any skill to do that.
2.Advantages of V part wigs
Flexible hairstyle
The V part wig allows wearers to wear their own scalp with no leave out, or they can simply leave out a few hair strands according to their needs. In addition to that, you can freely make a middle part or side part according to your taste. You can also add some accessories, such as clips or headbands if you want to try different styles.
It doesn't require glue
Another incredible benefit of V part wigs is that they don't require glue or adhesives to install. This makes them perfect for ladies who have sensitive skin or are allergic to glue. This means there will be no scalp irritation that's caused by chemicals in glue. Because V part wigs do not have lace, you will not waste a considerable amount of time cutting and hiding the lace.
It is easy to wear
Compared to most types of wigs, V part wigs are easy to wear. That's because they don't require any special skill to install them. You can easily install and remove them, allowing you to change your hairstyle as often as possible.
Affordable
With these hard economic times people want to save money in any given opportunity as much as possible. Additionally, the last thing you want is to spend a lot of money on a wig. For this, you need to look for an affordable wig. One such wig is the V part wig. Compared to other types of wigs, the v part wig is still more affordable. This is also because of its machine-made construction. Wigs with caps that are hand-made are usually more expensive. Of course, a V part wig is one of the cheap wigs available.
It allows for easy cleaning of the scalp
If you are looking for a wig that allows you to easily access your scalp and clean it, the V pat wig is the ideal option. Since this type of wig has a leave-out, it gives your scalp and hair a break. You will also be able to clean your scalp easily because you can easily access it. This can help you prevent dirt, dust, and oil from accumulating on your scalp.
It is perfect for beginners
Finally, another major benefit of V part wigs is that they are suitable for new wig wearers. That's because they are easy to wear and remove. Additionally, since they don't come with lace, this makes them ideal for beginners. Cutting the lace is always a challenge, especially if you are new to it. That's why new wig wearers should purchase wigs with no lace when starting out and then try wigs with laces as they get used to wigs and learn how to install them.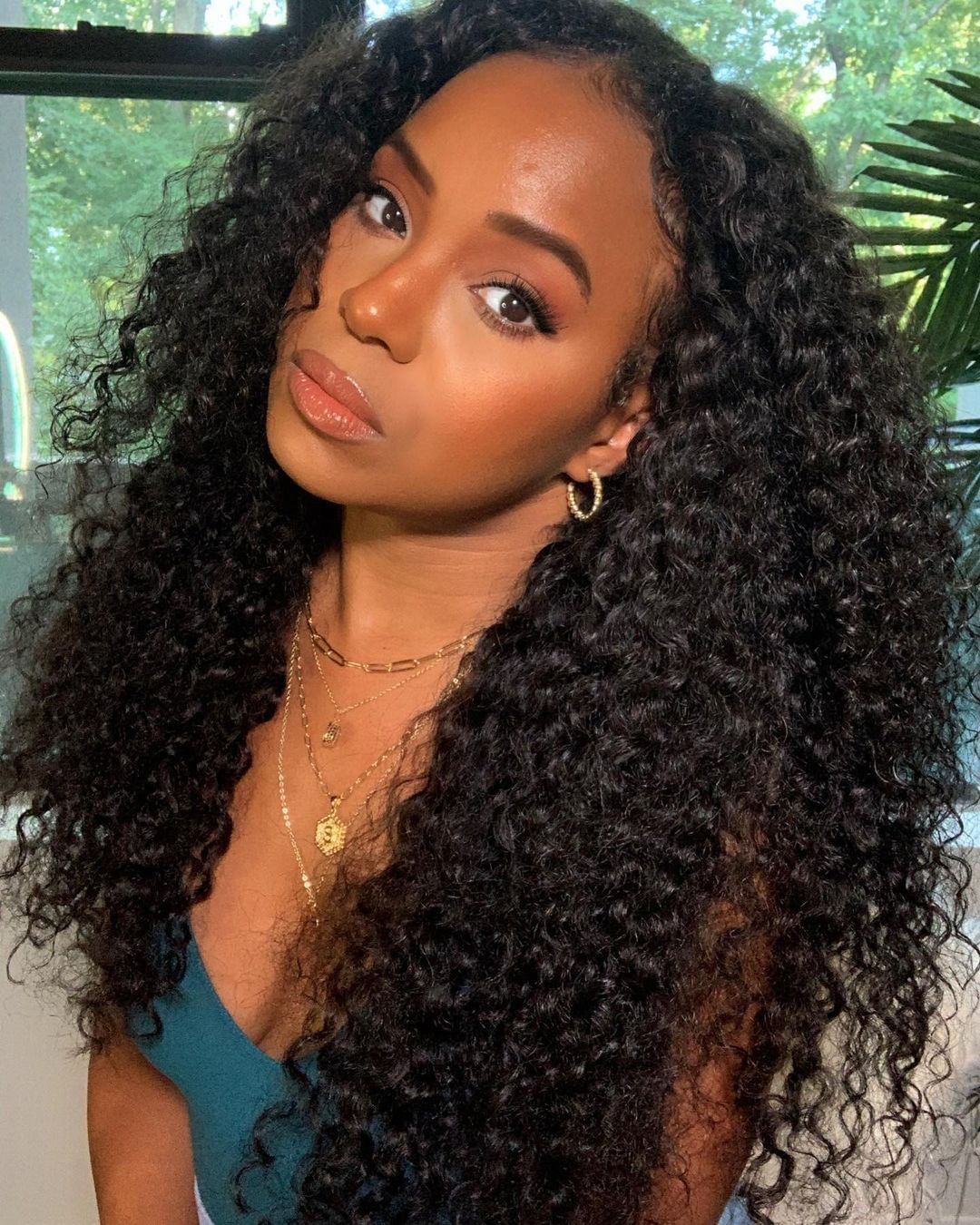 3.How to choose a V part wig
Here are tips to help you choose a V part wig that suits you
Determine the style you want
V part wigs, just as most types of wigs, also come in different styles. They can be curly, wavy, or straight. So you need to determine which style suits your taste and preference before you purchase your V part wig.
Pick the right length
Again, V part wigs come in different lengths, so you need to choose the right length. To choose the right one for you, determine the length you need in advance.
Choose the right color that suits you
V part wigs are also available in various colors. If you are new to wigs, and you want the wig to look as natural as possible, you need to choose a color that's close to the color of your natural hair. You can then go for bold colors as you get used to wigs.
4.Where to buy V part wigs
If you are looking for the right place to buy a beautiful and high-quality V part wig, Hurela got your back. Hurela is a global hair brand that is well known for high-quality, unprocessed hair. Their wigs do not tangle or shed. They can also be bleached or styled to suit your style without worrying that the wig will get damaged.
Moreover, the Hurela hair brand sells their products at extremely affordable prices. That's because their prices are factory-priced. V part wigs are also among wigs Afterpay, meaning that you can pay for it in installments. So if you are looking for a high-quality, beautiful-looking V part wig that will enhance your looks, grab one from Hurela. With Hurela, you are guaranteed quality!
Write For Us