How Much Does A Good Wig Cost
Jan.31,2023
To understand how much a good wig costs, we may have to think about a question first, what kind of wig can be called a good wig?
I think this is an interesting question, because everyone doesn't want to waste money, and I believe that buying a wig that really suits you and you like will definitely make you feel good and your charm will increase!
What factors should be considered for high-quality wigs?
The first is comfort. The breathable lace fabric can create a good effect while ensuring comfort, especially the hand-woven wig, so that you will not feel itchy or uncomfortable even in hot weather, giving you good comfort.
Then the material is a very critical factor. The material of human hair is much better than artificial synthetic fiber materials. It is comfortable and natural, and durable. It can be used repeatedly and has a longer lifespan.
In addition, human hair wigs can support random styling and can be dyed and changed.
In addition, it needs to be worn on the head to achieve a realistic hairline. No knots, not easy to hair loss, is also necessary.
Well, after knowing what kind of wig can be called a good wig, let's find out how much it costs to make a good wig.
There is no doubt that wigs made of 100% real human hair are the most expensive, because the hair takes time to grow, and the materials for the merchants are relatively limited. So the most expensive wigs are also human hair wigs. The cost of wigs made of artificial synthetic materials is lower, and the price is much cheaper. Many people choose artificial wigs made of synthetic materials because they are cheap, but I do not recommend using this kind of wig, and anyone with little knowledge will understand why.
How much does a wig cost, I'm sure that's not a question that has a single answer. Many people in the industry say that the cost of human hair is more than 1,000 US dollars, and the cost of artificial synthetic material wigs is also hundreds of dollars. It seems to me that this is overblown and not accountable enough to the reader.
Because I believe that the estimation of the exact cost of making a wig needs to be determined on a case-by-case basis. Different geographical locations, different ways of taking the material, the length of the hair, the density, the integrity of the material, etc. will all affect how much it costs to make a wig.

So human hair wigs that cost no more than $1,000 also exist, while non-human hair synthetic wigs can cost less than $100 or even less.
Let's get back to the point, the production cost of really good wigs can sometimes be very high indeed. It uses expensive unprocessed and unpermed real hair raw materials; use of advanced realistic and breathable lace net; hired workers all handmade; uses more than 10 years of highly professional wig production process, with very mature production technology; and length coordination, moderate density.
This involves a production cycle of 1 to 3 months, higher labor costs, the price can naturally be very expensive, reaching more than 1000 U.S. dollars no longer becomes doubtful.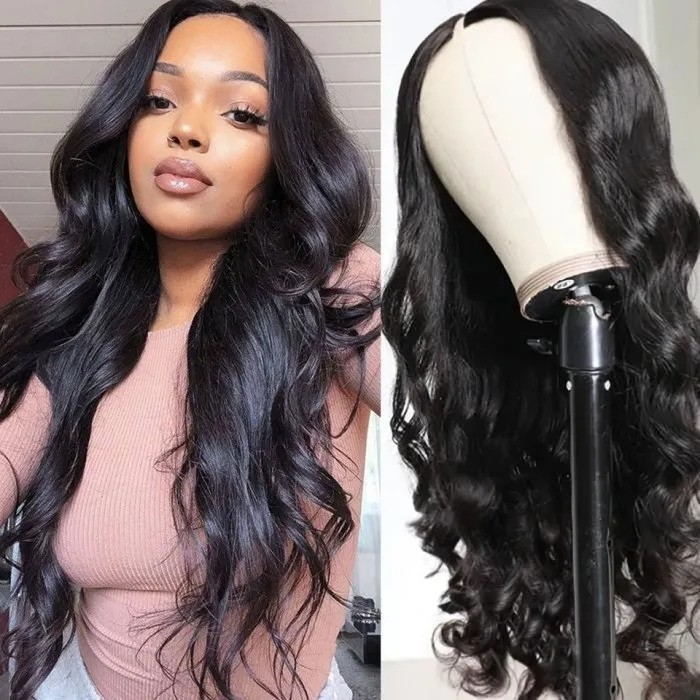 A good wig can be very expensive, but ordinary people may not be able to afford it, while blindly on the wig store to choose a thousands of dollars wig, if you fell for the purchase of unsatisfactory products, is a big loss.
So for newcomers, try the stage can buy relatively less expensive wigs, get your hands on and start practicing wearing and maintenance, in the process of deepening the learning of wigs. After a while and then to buy a better wig will be more experienced, and perhaps more clear about what they really need.
Of course, the initial purchase for newcomers will be a tricky thing. So to save time, here you can learn about the hurela brand of wig products. I recommend this store for several reasons: first of all, all their store wigs are made of real hair, wearing effect and service life and aesthetics are guaranteed, in addition, they have more than 10 years of production experience, has its own factory, mature production team and professional technology.
Worried about the expensive price? You can rest assured that with a complete production line, and a mature large-scale enterprise operation mode, this brand sells wigs that is not expensive, for the average economic income and want to get cost-effective wigs consumers, here is your gospel!
Quality and cheap real hair wigs are here! Definitely a newbie-friendly store.
Write For Us