How Does Wig Color Affect Our Moods And Behaviors?
Jan.28,2023
Color, an essential component of visual communication, is the first to elicit a psychological and physiological response in the audience during the information-transmission process. Additionally, human hair, especially those bright wigs, has a distinctly social nature due to its striking qualities. Therefore, scientists and those interested in beauty have long been concerned with the psychological impacts and mechanisms of wig color on oneself and others.
What is color psychology?
The study of how common colors influence human behavior is known as color psychology. Different colors have unique psychological effects, implications, and meanings that vary between civilizations. Color psychology can be affected by individual preferences in addition to cultural variances.
Color psychology was created in the 19th Century due to the numerous scientists who have dedicated their careers to examining how color affects human emotions and actions. The goal of color psychology is to examine and demonstrate the characteristics of various colors and their psychological effects using an efficient mechanism. Even though each person's unique characteristics determine how color affects them differently, using color correctly can significantly lessen problems brought on by inappropriate use of color and improve social interactions.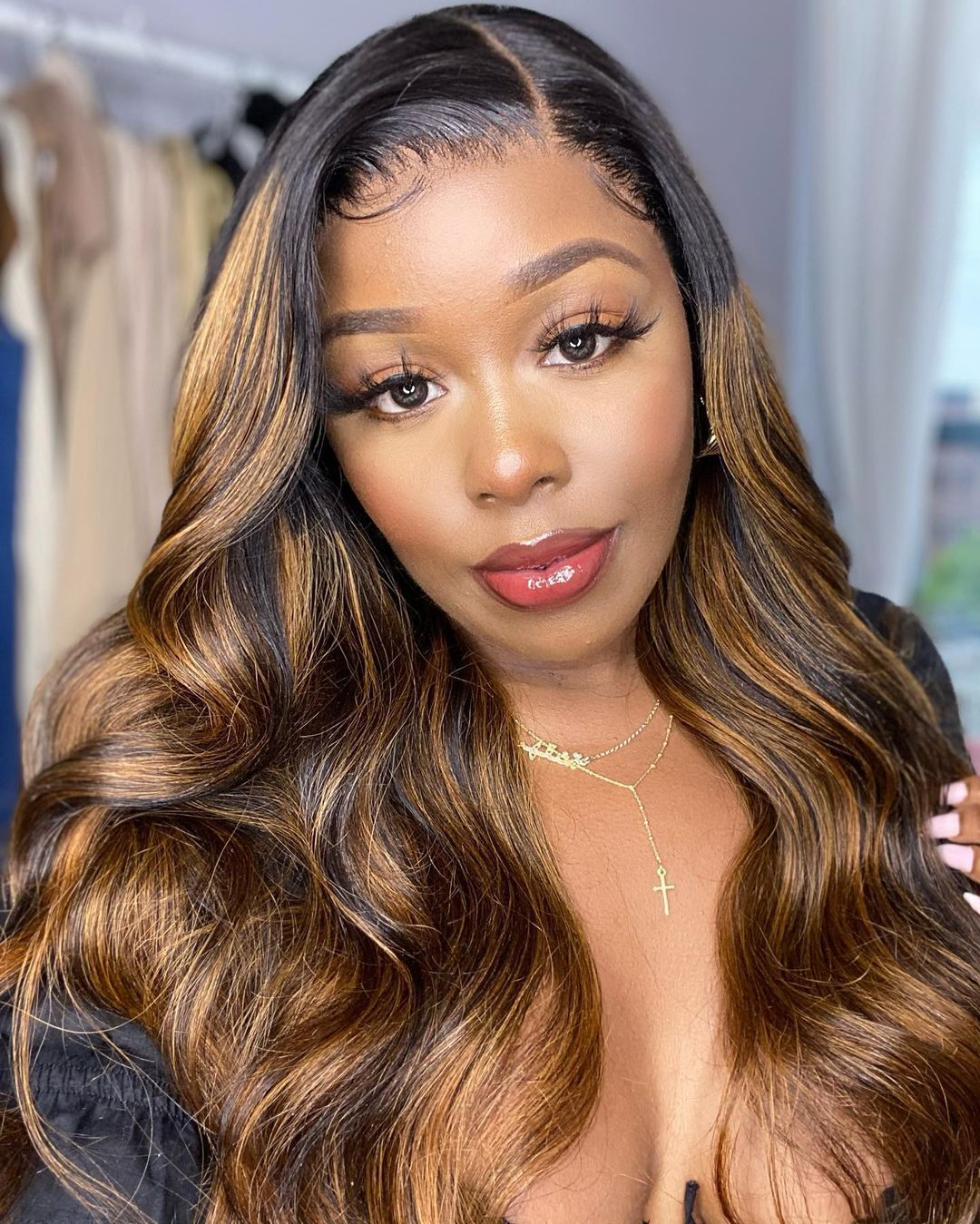 How does color affect your mood?
Your mood is impacted by color in several ways. Warm colors like red, orange, and yellow are connected to various emotions in the human brain, including passion, comfort, fury, and power. Cool hues, like blue, green, and purple, have the opposite effect, soothing the environment and dispelling anxiousness. Cool tones can soothe and calm an anxious mood, but they can also evoke feelings of melancholy and indifference.
How Color Psychology is Used in Wig Design
In addition to serving as the most effective visual language for expressing emotion, color can serve as a guide. In addition, people are increasingly likely to choose a variety of wig colors to represent their personalities and feelings rather than choosing wigs just for their usefulness or practicality.
Black wigs
Black is the most preferred hue for high-end automobiles because it symbolizes profundity, seriousness, sensuality, and intrigue. Black wigs are also the most common and classic style. You can't go wrong with a black wig if you're unsure what color to pick.
White wigs
This color exudes a feeling of freshness and cleanliness that is also vibrantly youthful and contemporary. White also represents royalty and purity; British judges, for instance, continue to wear white wigs to court. Wigs in this color are appropriate for solemn and chic events.
Blonde wigs
The hue is brighter than black and brown, and the brightness of the hair color will also boost visual appeal, giving a trendy image temperament. Blonde wigs offer individuals a doll-like delicate feeling. Blue eyes and blonde hair are also traits of traditional European beauty.
Reddish wigs
Colors that are strong, passionate, striking, and exude confidence can convey a certain feminine charm and are particularly appropriate for dating situations. Reddish wigs are ideal for beauty seekers with a vibrant and upbeat disposition to showcase their characteristics.
Silver wigs
Silver is frequently chosen as the primary color for high-tech items because it is frequently associated with things that are full of advanced sense and represent the frontier and the future, and have this association. Silver wigs give wearers a more edgy and trendy vibe.
How to choose the right wig color
Here are tips to help you choose the right cheap human hair wig color
1.Consider your skin tone
Remember that not every hue will go well with your skin tone. You must be very careful to choose a colored wig that complements your skin tone. To do this, you must first determine your skin tone.
The best place to start when figuring out your skin tone is the underside of your wrist. Because it represents your genuine skin tone, it can help you distinguish between hues and undertones. You have a chilly undertone if your veins are more purple or blue in hue. On the other hand, if your veins appear greener, that denotes a warm undertone. The presence of both suggests that your undertone is neutral.
The hue you choose for your gorgeous colored wig should complement your skin's undertone. For instance, if you have a cool undertone, you should pick a warm-toned wig. Additionally, you should choose a cool-toned wig if your skin tone has a warm undertone. If your undertone is neutral, use warm or cool-toned wigs. It is also advisable to stay within a few shades darker or lighter than the color of your natural hair for a more natural appearance.
2.Pay attention to the color of your hair.
Another important factor to consider while choosing the best-colored wig is your natural hair color. If you don't want a more dramatic appearance, pick a color that isn't much lighter or darker than your natural hair. Choose a shade that is more or less similar to the color of your own hair. But if you want to try something different, you can gradually alter the color over time.
3.Pick a wig color that complements the tone of your eyes.
The color of your eyes may also influence your choice of wig. Like with skin tones, it's crucial to pick a wig color that contrasts with your eyes. Pick a cooler-toned wig if you have warm eyes, such as yellow-green, turquoise, golden brown, or green-blue. You should select warm-toned wigs if your eyes are cool, such as black-brown, deep-brown, dark blue, ice blue, or gray.
Write For Us