How Do You Wear A U Part Wig
Apr.23,2022
U part wigs are among the most beautiful wigs on the market. They also give a more natural look because they have an opening at the front that allows you to pass your natural hair through. These wigs are easy to install compared to lace wigs.
The fact that these wigs don't require glue to install has made them very popular because they are a perfect option for people who have sensitive skin. And if you are looking for a wig that will give you a natural look, U part wigs will help you achieve that.
U part wigs are wigs that are worth buying and wearing. To learn more about this wig, keep on reading this article as we discuss: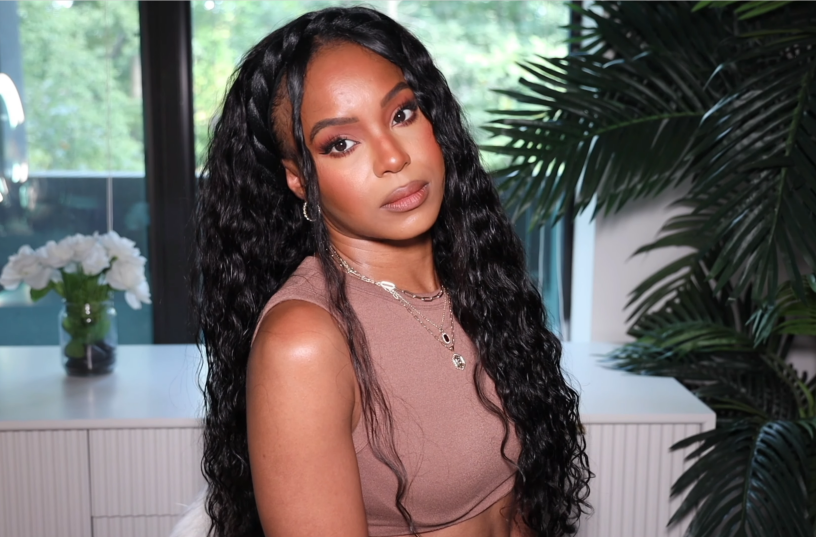 -What is a U part wig?
-Advantages of a U part wig
-How to wear a U part wig
What is a U part wig?
A U part wig is a type of wig that has a v-shaped opening at the front part of the wig. The opening allows the wearer to pass their natural hair through. This is what makes the U part wig offer a more natural look.
Additionally, the wig doesn't require glue to install, making it a great option for ladies with sensitive skin. Besides, the wig doesn't have lace, making it easy to wear. With that said, let's take a look at some of the benefits of U part wigs.
Advantages of U part wigs
Of course, as we have already stated, U part wigs have plenty of incredible benefits that make them worth buying. Here are some of the top benefits of U part wigs.
1.They give wearers a more natural look
One of the top benefits of a U part wig is that it gives wearers a more natural look compared to other types of wigs. The wig has a thin and flat weft that is not easy to detect. Moreover, this wig allows you to wear your own hairline, guaranteeing you that natural look you desire. So if you are looking for a wig that allows you to wear your natural hairline and gives you that natural look, a U part wig is an ideal option.
2.The wig offers strong breathability and very comfortable
When purchasing your ideal wig, one of the crucial things you need to pay attention to is how breathable and comfortable the wig is. A wig should be very breathable. This is the only way it will feel comfortable to wear.
U part wigs have opening at the top of the wig that allows the scalp to breathe. In addition to that, since the wig has no lace, it is very light in weight. This means that you can wear it for an entire day without feeling the discomfort of any kind. U part wigs are high-quality human hair wigs that are worth buying.
3.Flexible hairstyles
Staying with one particular hairstyle for a very long time can be very boring. You need to switch things up things a bit by trying out other hairstyles. This is where a wig that offers flexible hairstyles becomes handy. A U part wig offers flexible hairstyles. You can make a side part or middle part. It all depends on your needs. In addition to that, you can also add accessories such as clips and headbands to make it look more natural.
4.It doesn't require glue to install
If you have sensitive skin or you have an allergic reaction to chemicals found in glue and adhesives, this wig is a perfect choice for you.
U part wigs are more affordable
U part wigs are more affordable than lace wigs, making them a great option for ladies with a tight budget. S if you are planning to buy a wig but you are on a limited budget, then a U part wig is a perfect choice as it is one of cheap human hair wigs available.
How to wear a U part wig
Here is a step-by-step guide to help you wear your U part wig.
1.Measure your head
First, you need to put the wig over your head. This is to help you determine the amount of hair you need to part for a smooth and beautiful look.
2.Part your hair
The next step is to part your hair. Part your hair to your own crown to match the U part wig shape. You can use a rattail comb to do that. In addition to that, make sure that you also part an inch-wide section from your natural hair to the ear. Clip the hair out of the way. You will use the hair when it is time to style your hair.
3.Braid your natural hair
Now that you have created your hair part, it is time to get the rest of your hair as flat as possible. You can do that by braiding it into cornrows. If your hair is short, you can smooth it with a bit of hair gel to keep the strands in place.
4.Put on the wig
As you hold the wig at both sides with your hands, place it over your head, and split the clips in place to conceal your braids. There must be clips along the perimeter of your v part wig to ensure a perfect fit. The wig should be as flat on your head as possible with your hair part clipped in place.
5.Adjust the wig
As already mentioned, U part wigs usually come with adjustable straps and clips to help you adjust the wig until it fits securely. If you find that the wig is not fitting well and you need to adjust it, just place the strap over your head to secure your U part wig. This will help prevent the wig from sliding on your head.
6.Cover the hair extensions
Your U part wig is almost ready. Now that your wig fits securely, you need to cover the hair extensions. Release the hair part you had left earlier along the sides of your head's crown. Comb through with a wide-tooth comb, and you are done. You can add a bit of hair spray for that beautiful and sleek look.
Write For Us
Questions & Answers
Q
Why Should I Choose U Part Wigs?
A
The U part wig has many advantages and I would like to summarize it in four areas: First, creating a natural look. Unlike lace wigs that achieve a natural look through a transparent lace covering, this wig makes the wig appear very realistic and natural by blending the wig with your natural hair. Second, protects your hair and scalp. the U-shaped wig has U-shaped holes that allow your hair and scalp to breathe more because it is not subjected to the stress of a traditional sewn-in weave. Third, it promotes hair growth. A U-part wig is essential in your transition from wig to natural hair. You can remove it at night to give your hair a chance to grow and breathe. Finally, protect your skin. U-part wigs don't require glue and stitches, which is a lifesaver for girls with sensitive skin. Also, these clip-in wigs won't harm your real hair and prevent hair loss.
Q
What Is The Benefit Of a U Part Wig?
A
U part wig has a more realistic appearance and finish than traditional wigs. Easy To Wear. It only takes 3 minutes to attach the U part wig to your real hair. U part wigs help you reach thick and long hair quickly.
Cover Up Hair Loss. U-shaped wigs can make your hair look fuller, thicker and shinier. Different Styles. There is a wide variety of U-part you can choose from. If you want to try a different texture on your hair, U-part is perfect for that. Good Quality. Human hair U part wig is made from 100% raw hair. The hair is so strong and natural as well. Use a Long Time. U part wigs are durable and can be used for several years.