Can you permanently dye a wig?
Sep.03,2022
If you love to express yourself through various hair colors and hairstyles, dying hair is an indispensable part in your life. Having different hair colors for seasons change and multiple occasions brings you fresh feelings and promotes your confidence at great extent. But we all know, dying hair is not a total good thing. It hurts the health of hair, leads to hair damage and breakage, or may cause allergic reactions. Dying wigs sounds an alternative choice, both achieve our goals and protect our hair texture meanwhile.
Then, several questions emerge: what kind of hair could I dye? How often can I change the color? Could I dye a wig permanently?
To figure out these questions, firstly, let us understand the principle of hair coloring.
Why can hair been dyed?
Hair is composed of three parts: the epidermis, the cuticle, and the medulla. The cuticle is also called the hair core, which determines the color of the hair. There are many color particles in the cuticle. The shade of different hair colors depends on the color, number, and distribution of the particles in the cuticle. The higher the content of black and brown color particles, the darker the hair color we have. Or else, we will have the lighter color.
In contrast to natural pigments such as color particles, we regularly use artificial pigments to dye our hair.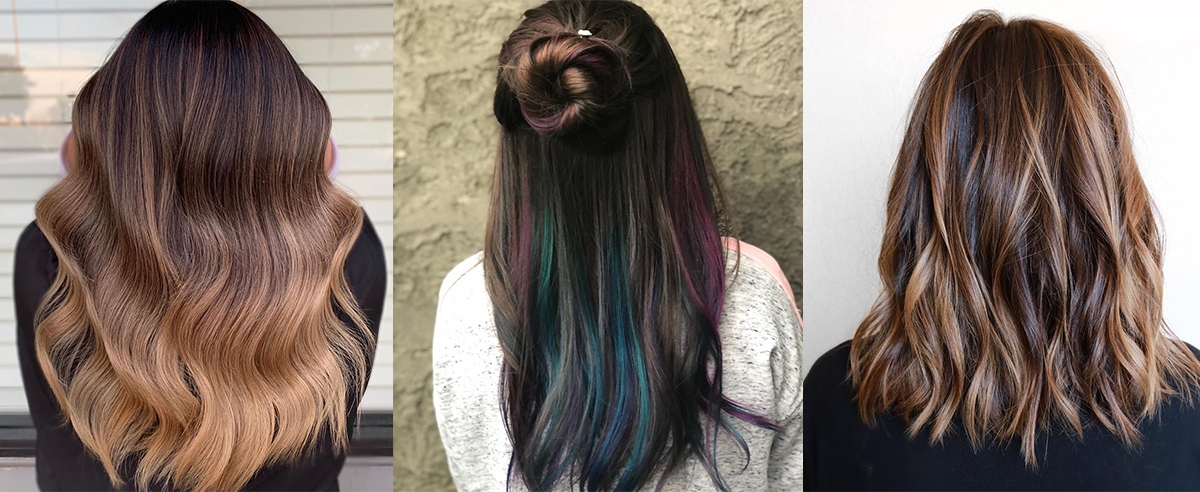 There are usually two types of hair dying results, one is temporary hair coloring. In this condition, the color of the hair can be removed by one or more times washing. The other is permanent dye, in which the artificial pigments are combined with the natural color particles and oxidation reacts, and the hair color will never fade away.
To dye hair more evenly and achieve a lighter color than our natural hair color, bleaching is often required. The bleaching step softens the hair cuticle so that chemical product will enter smoothly, thereby eliminate natural color particles in the hair to lighten hair color in the end.
Synthetic wig VS human hair wig, which one should you choose?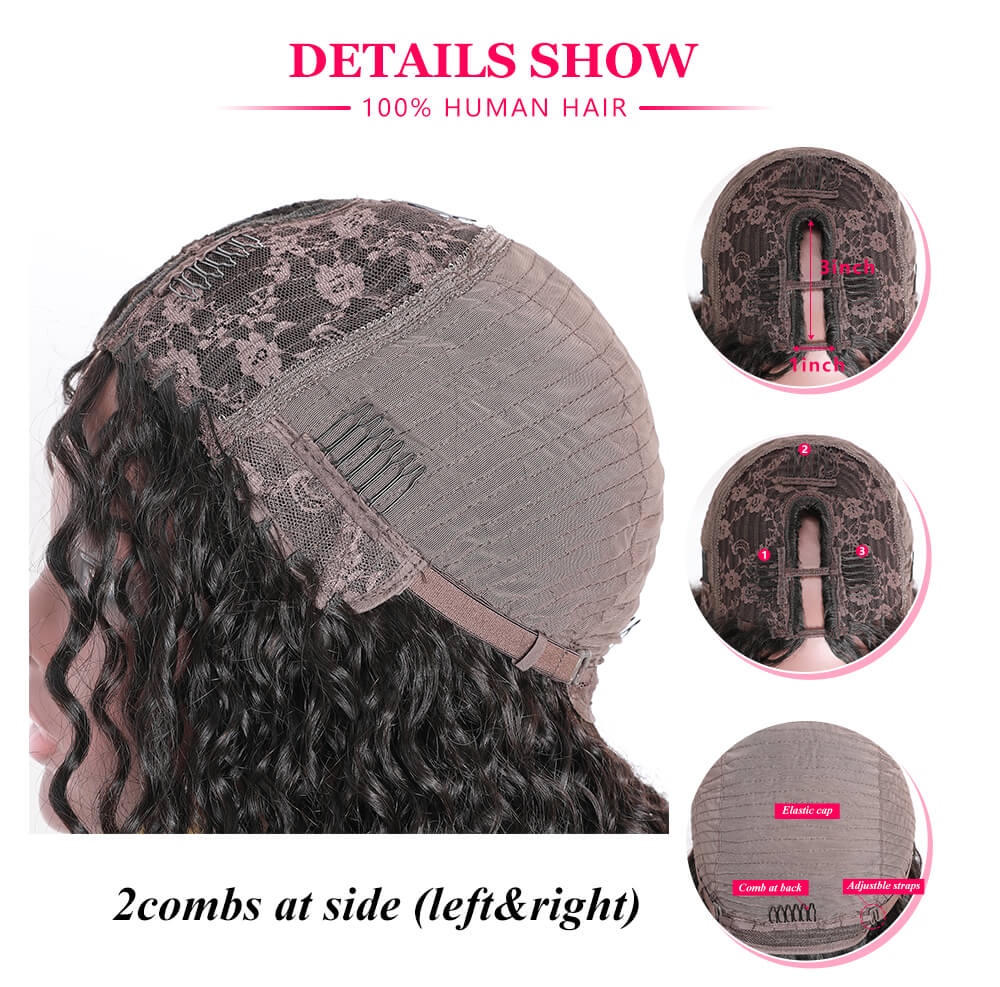 Personally speaking, synthetic wigs are not recommended. If you technically dye your synthetic wig, you are likely going to ruin the wig completely. Synthetic wigs are made of processed fiber, so they do not have the natural pigments that real human hair does, which means we can not dye them by using the normal way. For synthetic wigs, it is advisable to use fabric dye, especially made for fibers, as the common hair dye made for human hair wigs do not work. In addition, lighter colors are not available because synthetic wigs have not the cuticle so that hair color could not be covered by a lighter one.
Human hair wigs are made of virgin human hair, easy to dye and maintain the color. Human hair wigs have the same construction as natural hair, so they work well with regular hair dye and allow to be dyed for several times. But without the supply of nutrition by scalp and lost of the blood circulation, human hair wigs are easier to be hurt by chemical products like dye.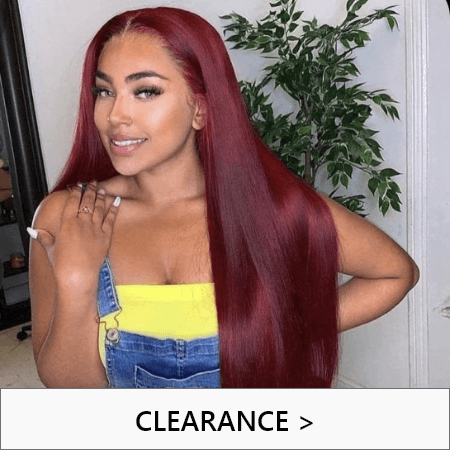 If you would like to try a new color in a short time, temporary dye is better than permanent dye. To dye hair temporarily will satisfy your expectation of changing hair color and getting fresh feelings. Meanwhile, color particles only wrap the surface of hair to achieve the result of color changing, protecting hair texture and keeping the luster of hair. The color of hair will last for a short time and disappear after washing. One time dying is available for performance, parties. Moreover, if you want to dye your hair frequently, non-lace wigs, such as U part wigs and V part wigs are recommended. Lace part wigs like lace closure wigs, lace frontal wigs or T part wigs all consist of a lace part area, which is easy to dye but difficult to remove.
Permanent dye seems a time-consuming option that benefit color change and keeping. With great maintenance, hair color will last until the wig break. But please bear in mind, permanent dye is harmful for hair health, especially for people who have to bleach before dying. The more time you dye, the more weak your wig will be. Try to avoid bleach your wig for dying a lighter color to have a longer wig lifespan.
Can you permanently dye a wig?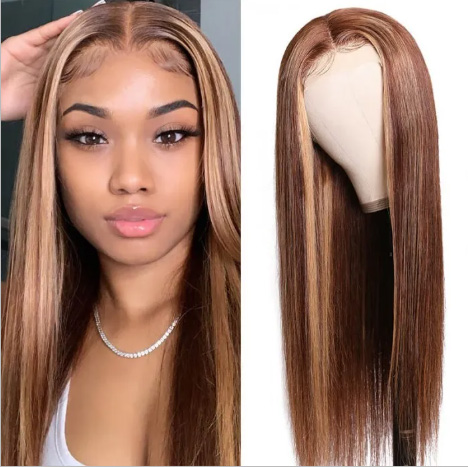 When it comes to permanently dye a wig, there is no one-size-fits-all answer.
From a technical perspective, it is hard to dye a synthetic wig permanently. The fabric dye we are going to use just wrap the previous color by another color instead of changing the color at root. Even though you dye a synthetic wig several times to keep the color, it runs the risk of completely ruin the wig.
With regard to human hair wigs, permanent dye is possible. Just choose a proper dye product and keep color maintenance in mind, color could last as long as possible. However, one thing has to understand is hair color will fade with long time wearing in general. It is impossible for too long time color lasting without any change.
Write For Us
Questions & Answers
Q
Whats the best hair color for fall?
A
You can never go wrong with caramel brown highlights for fall. "This is such a soft melted caramel," says Grummel. "You can achieve a soft look no matter what your natural shade is. Ask for a soft balayage highlight, no more than two to three shade lighter than your natural color."