Buy Now And Pay Later With Zip Quadpay In Hurela Hair
Aug.12,2022
Wigs come at varying prices; some are very expensive, while others are very affordable. If you have come across a particular wig, and you think that it is beyond your budget, this isn't true. Nowadays, you can buy any wig regardless of the price because you can pay for the wig in installments. This is where Zip Quadpay comes in. It allows you to own a wig even if you haven't finished paying for it. You will pay for the wig in four equal installments that are interest-free. This is quite convenient and flexible and can help you stick to your budget.
If you have been looking for hair suppliers that use Zip Quadpay, HURELA should be on your bucket list. HURELA offers customers globally buy now and pay later wigs. This allows you to try so many wigs out there without having to worry about the cost because you will pay for the wig in bits.
In this guide, we share everything you need to know about Zip Quadpay as well as some of the best wigs you can purchase using Zip Quadpay at HURELA. Let's get started!
What is Zip Quadpay?
Zip Quadpay is an international payment platform that allows shoppers to pay for their services in 4 simple, interest-free installments. This platform is basically built for shoppers across the globe, empowering them to buy their preferred products on afterpay and avoid any kind of interest repayments.
How do Zip Quadpay works?
If you have never used this service, you are probably wondering how it works. Here is how Zip Quadpay works when you are buying your ideal wig at HURELA.
Step 1: Chose a wig of your choice
Step 2: When you want to check out, click the payment method and choose Zip Quadpay
Step 3: Link an existing debit or credit card to your Zip Quadpay account
Zip Quadpay will automatically split your payments into four equal chunks. They will then deduct that amount from your card on schedule.
It is worth mentioning that these steps are the same even when you are buying other products.
This payment service uses advanced algorithms to provide you with an approved decision within a few minutes. You only need to enter a few details and let the service take care of the rest.
If the platform approves you, you will pay only 25% of your purchase amount. The other 75% will be divided equally and paid over the next six weeks.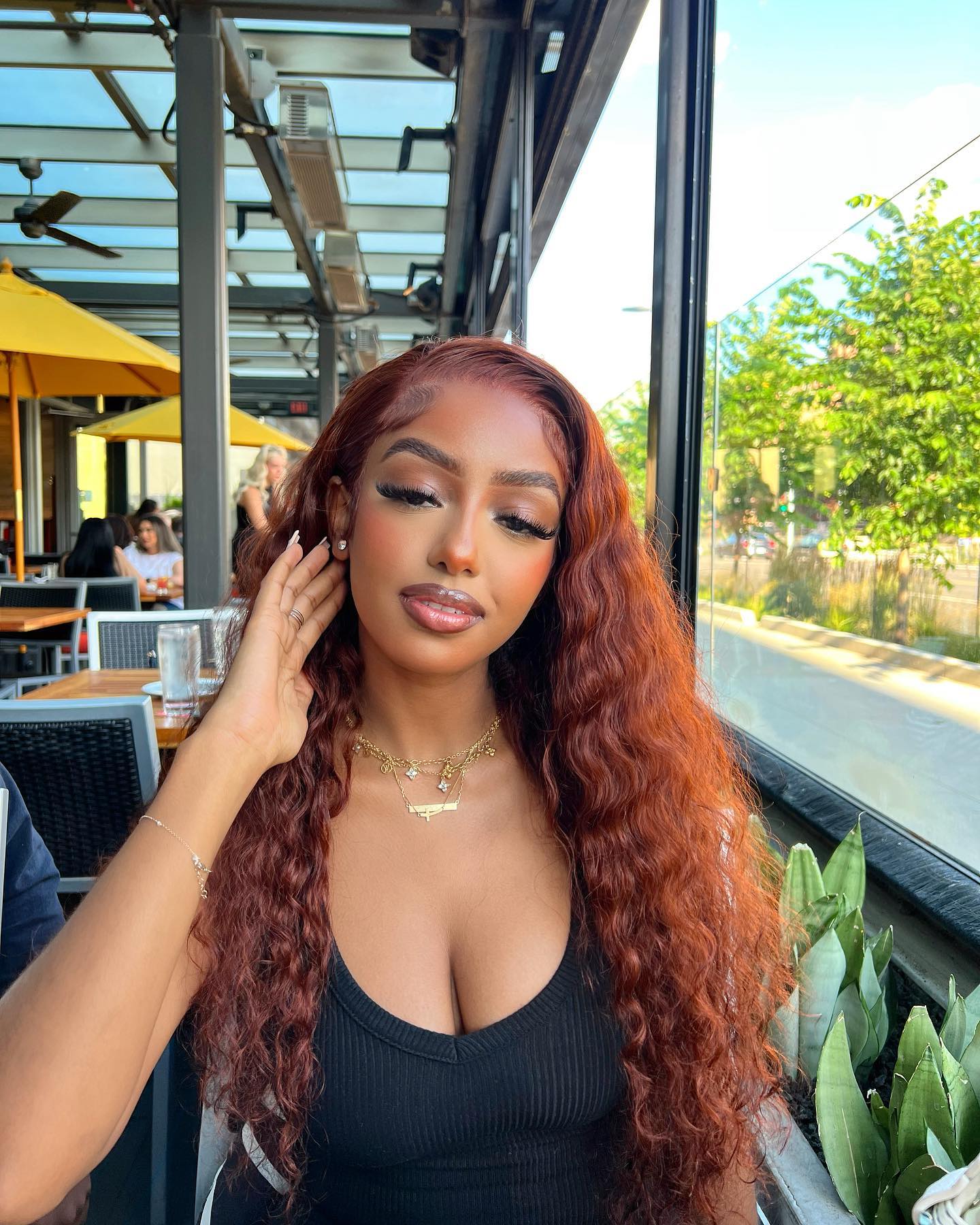 What are the benefits of Zip Quadpay?
If you opt to use the Zip Quadpay service to purchase your wig at HURELA, you will enjoy amazing benefits. Here are some of the benefits you will enjoy when you opt to use Zip Quadpay.
1. You

will be able to spread the cost of the wig
One of the top benefits of using Zip Quadpay is that you get to pay for your wig in four equal, interest-free installments. Of course, this means that you will not feel the pain of spending a lot of money on a wig, especially if you are on a tight budget.
2. Get

your wig upfront
Another major advantage of using Zip Quadpay is that you will order and receive your wig or hair bundles before you even complete the payment. This means that you can start rocking your wig on those special occasions before you even clear the payment.
3. It

can help you stay on a budget
As already mentioned, paying for an expensive wig all at once is not that easy. But the Zip Quadpay offers you the opportunity to split the payment over six weeks, and this can easily work in favor of your budget.
4. No

interest
If you are planning to purchase your high-quality wig at HURELA, you should use Zip Quadpay. That's because you don't have to worry about paying more because the installments are absolutely interest-free.
5. It

is safe
Online shopping can be tricky and unsafe sometimes. Fortunately, this isn't the case with Zip Quadpay. This platform is very safe. When signing up for this service, you will be asked to submit vital information, such as your name, mobile number, date of birth, address, and your payment method [credit card or debit card].
When you use the Zip Quadpay service, you will get a virtual card number that's used only once. This is a safe and secure way to complete your transaction as the card number will not be tied to your actual personal account information.
Zip Quadpay eligibility
For you to be eligible for Zip Quadpay, you must:
-Be at least 18 years
-Have a valid and verifiable mobile number
-Use your credit or debit card to make a purchase
Is Zip Quadpay safe?
This is one of the most asked questions when it comes to Zip Quadpay. Well, as already mentioned, Zip Quadpay is a safe and secure payment service. So you don't have to worry about your details getting into the wrong hands. However, it is worth mentioning that even though Zip Quadpay does not require a hard credit check, the platform may report late payments or defaults to major credit reporting bureaus, which can negatively affect your credit score.
Hot-selling wigs and hair bundles you can buy via Zip Quadpay
There are lots of wigs and human hair bundles you can buy now and pay later at HURELA. Some of them include:
1. Body wave 13x4 lace frontal wigs real tangle-free
2. Pre-colored ginger brown Jerry curly lace front human hair wigs
3. Kinky straight 13x4 lace front human hair wigs with baby hair
4.Long black wig with bangs straight 13x4 transparent lace front
5.613 Blonde color short straight bob wig
Final thoughts
HURELA is undoubtedly one of the best hair suppliers in the market today. What's more, they offer Zip Quadpay service, allowing ladies to purchase their favorite wigs and pay later in four equal installments. They also stock various types of wigs and hair bundles to choose from. So if you are looking for a high-quality human hair supplier, look no further than HURELA.
Write For Us