Top 3 Hair Colors For A More Colorful Summer
Jul.29,2022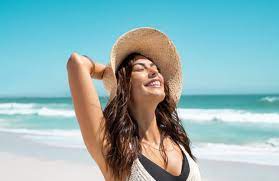 At this time of year, it's natural to look for a new look for the busy summer hairstyles. "Summer is a time of freedom and new beginnings," said Travis Speck, senior hairstylist at Caroline Suites in SOHO. "Shampooing can give self-expression a fresh start." If you've ever dreamed of having gorgeous iridescent hair, summer seems like the perfect time. You are in a good mood and full of outdoors. You shine in the summer! But it can be difficult to dye the hair and keep several colors bright. That's why colorful wigs are an easy answer. Colorful wigs for all occasions: to add a little spice to your daily look, for a fun date evening or an evening with friends. We sell a range of colorful wigs, from pastel tones to iridescent wigs; Here are 3 of the best colorful wigs for the summer.
1. Blue wigs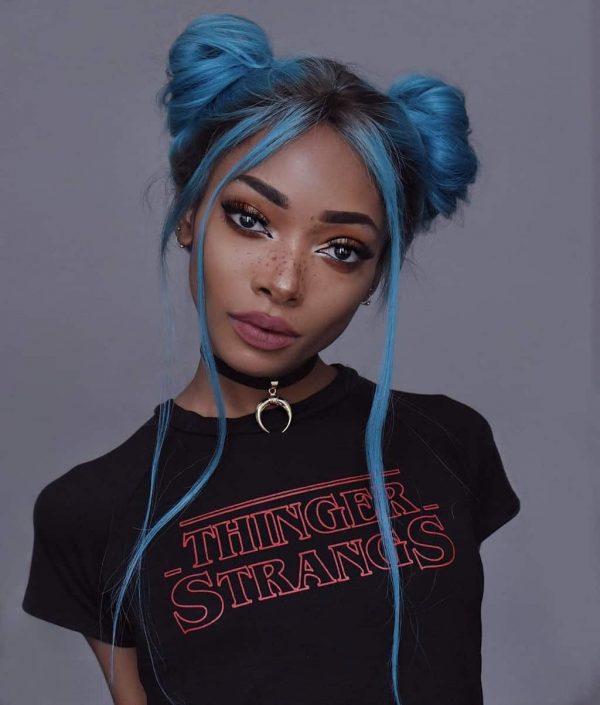 Alex Brownell, co-founder and creative director of Bleach London, agrees. "Now, I think people are more confident to experiment and express themselves as we come out of lockdown. We're seeing a huge increase in the popularity of experimental colors. People are more willing to try something brighter that doesn't fade as quickly, like blue tones." Online searches for "pastel blue hair" are also up 67 per cent year-on-year, and experts have seen a surge in clients requesting the color in salon – from azure to pastel.
But can everyone pull off a water blue hue? A breeze for those with darker and olive skins to pull off, Wood acknowledges blues can be trickier for those with pink and pale skin tones. So my advice is to opt for a nod to blue – just dipping the ends, or incorporating gentle blue "pieces". It's a crisp summer day, blue skies and white clouds, and everything feels fresh. Blue hair is playful and cute, and brings you a good mood like the blue sky, Blue hair means you are someone who is daring and wants something different from the norm. It is a fantastic way to make a statement and appeals to your playful side. It can tell the world you are someone with a unique sense of style and not afraid to stand out from the crowd.
2. Pink wigs
The color pink is associated with a long list of traits: "gentleness, empathy, sensitivity, caring, sweetness, compassion, tenderness, nurturance, and deference." "When it comes to our auras, this color is very strategic. It's all about romance, nostalgia, and love,"Not only that, but for most people's, pink is also associated with love. We are used to using pink to describe a relationship. In this summer, show your love with a new image, with expectations and ambiguity, being a sweet love!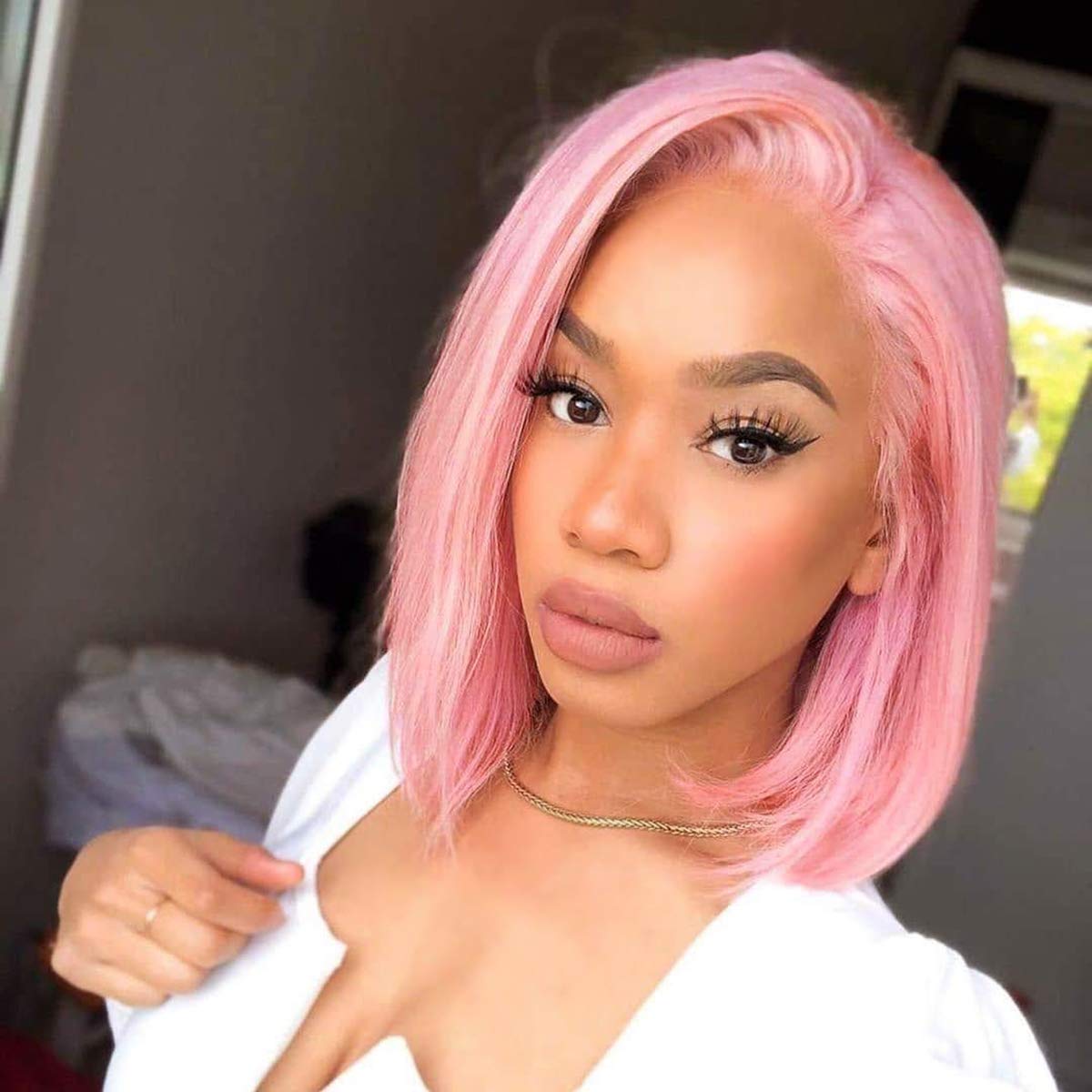 "Bright, bold hues are all the rage for 2022," says Kirsten Stuke, a hair colorist at Sally Hersh berger in New York City. "Hot pink will be super trendy since clients are looking to express themselves, and bright pink makes such a statement." Pink hair is full of fashion sense, whether in movies and TV dramas or magazines, you can see it everywhere, maybe some people think that this color of hair is too bold, but you are only young once, choose a brilliant life, become a confident girl!
3 Red

wigs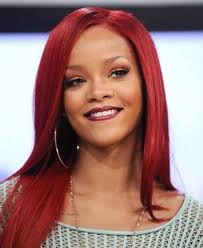 Red hair makes you look energetic. Choosing a deep red may seem like a bold choice, but we can go for a variety of shades of red hair, whether you prefer an understated copper or a vibrant, eye-catching deep red. Hot summer, red hair is a cool thing! Red hair is not only a color, it is an attitude, it represents the heart yearning for freedom, warm and bold and young fearless attitude. In this society, due to the rapid development of "we-media" and the output of single aesthetic culture, many women are anxious about their appearance and figure, and there are many moments when they are not confident in themselves. What we should do is to break this state, let every woman be confident and beautiful, find herself in the best state, and reject all facial anxiety. Red hair is a good weapon to show our confidence, generosity and attitude towards life.
The above are the hot summer hair color recommendation, if after reading my recommendation, you are moved, go to dye your own summer hair color! But considering that hair dyeing may hurt our own hair, so we can choose wigs, there are a lot of wig brands on the market now, which produce good wig, similar to real hair, very texture. Therefore, wearing these wigs can give us colorful and cool hair color on the one hand, and protect our hair from the dye on the other hand. Choose a hair color for yourself this summer.
Write For Us
Questions & Answers
Q
Why Should I Choose U Part Wigs?
A
The U part wig has many advantages and I would like to summarize it in four areas: First, creating a natural look. Unlike lace wigs that achieve a natural look through a transparent lace covering, this wig makes the wig appear very realistic and natural by blending the wig with your natural hair. Second, protects your hair and scalp. the U-shaped wig has U-shaped holes that allow your hair and scalp to breathe more because it is not subjected to the stress of a traditional sewn-in weave. Third, it promotes hair growth. A U-part wig is essential in your transition from wig to natural hair. You can remove it at night to give your hair a chance to grow and breathe. Finally, protect your skin. U-part wigs don't require glue and stitches, which is a lifesaver for girls with sensitive skin. Also, these clip-in wigs won't harm your real hair and prevent hair loss.
Q
What Makes A Wig Look Natural?
A
Wigs can look unnatural. Plucking the hair along the wig's part and hairline can give a more natural appearance. "There should be a gradient-effect," suggests Mayvenn. "If the hair is too dense at the part, lightly pluck to create a more natural-looking part.