Wig Length: Everything You Need To Know
Oct.27,2022
Wigs are widely available on the market today, and the best thing is that they come in various lengths. That means you can easily choose a certain length that matches your taste and choice. However, this may also confuse you and make selecting the right length difficult.
Naturally, picking the appropriate wig length is essential because, without the proper wig length, your pricey wig won't offer you the refined appearance you desire. You wouldn't want to waste money, which is what could result from this. Fortunately, we provide you with advice in this post that will enable you to not only understand what a wig length is all about but also give you tips to help you select the ideal wig length for you. In this article, we discuss everything you need to know about wig length. So, without wasting more of your precious time, let's get started!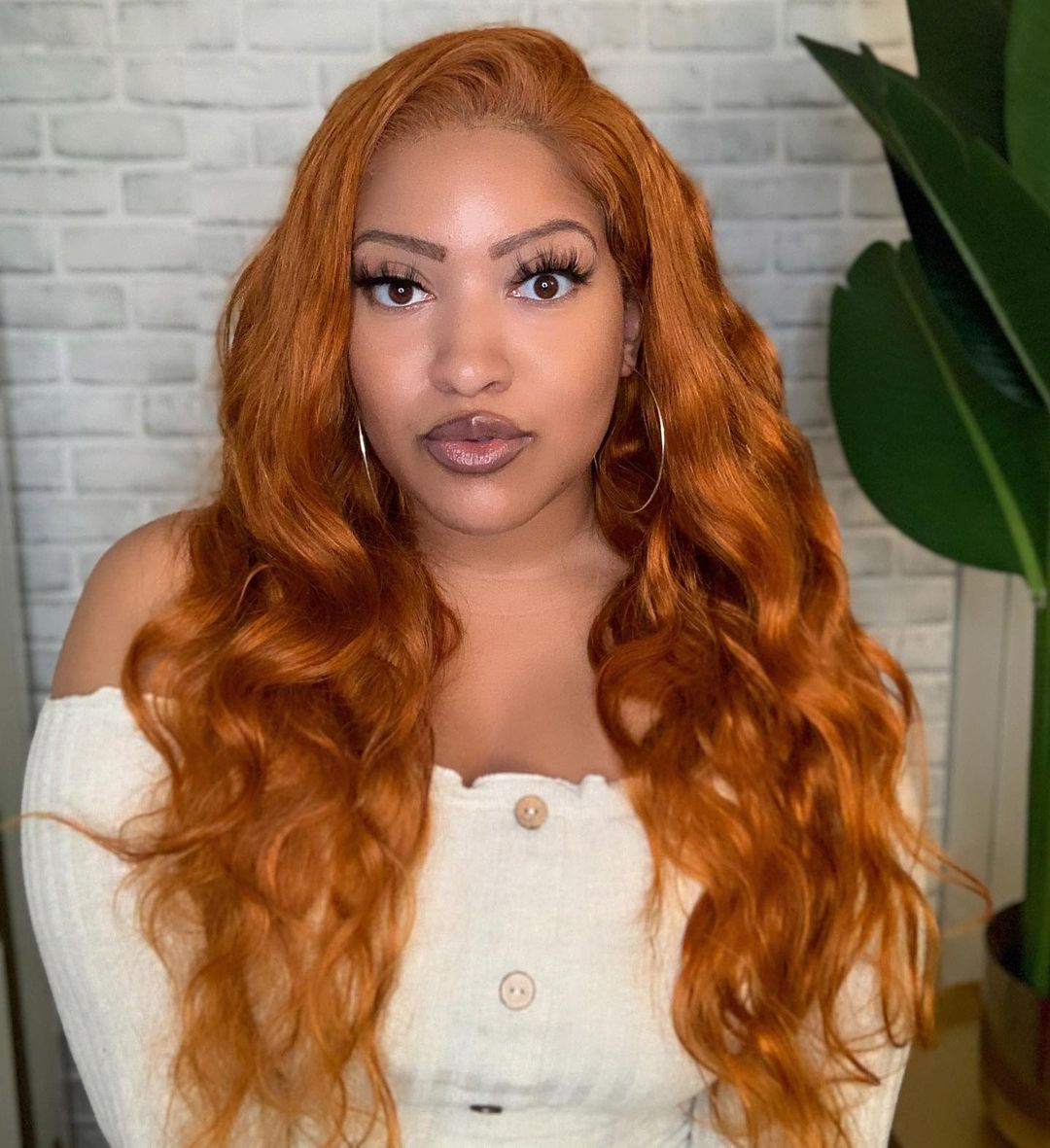 What is a wig length?
Let's first define wig length before we even discuss the various types of wig lengths available and how to pick the best length for your wig. The term "wig length" simply refers to the distance between the wig's roots at the top and its ends. However, curly lace front wigs can be difficult to measure accurately because of their curly and wavy structure, which tends to make them appear shorter than they actually are. So pulling the hair straight is the greatest thing to do to acquire the right measures. Having said that, let's look at the various wig lengths available on the market today.
The most prevalent wig lengths on the market
The most popular wig lengths available on the market are listed below:
14 inches
The 14-inch wig is a great option if you want a shorter wig length. This length looks great with a chic bob or a messy cut. The hair is long enough to conceal the ears. It is one of the wig lengths that is easy to wash and maintain.
16 Inch
The 16-inch wig is just a hair longer than the 14-inch wig. It is also an excellent choice for women who enjoy wearing shorter wigs. This wig extends just above the ears. It is very simple to maintain and care for. Additionally, it is both cozy and practical.
18 inches
This wig length is ideal for someone who wants a longer hairdo. Due to the fact that it hangs halfway down your back, this wig length is also quite practical. It is also simple to manage. For a stylish look, you may easily tie it into a ponytail. One of the most popular wig lengths is 18 inches, which is preferred by many women.
20 inches
The 20-inch wig is a little bit longer than the 18-inch wig. Additionally, it's ideal for women who want longer hairstyles. It essentially has the same characteristics as wigs that are 18 inches long.
22 inches
This wig length will typically cover your waist, giving you a full and bouncy appearance. The best part about this wig length is how many different hairstyles you can create with it. These hairstyles can be ponytails, braids, or updos, among many more.
24 inches and 30 inches
These wigs are the longest ones on the market. They are typically used at different occasions, like on red carpets. Additionally, celebrities typically wear wigs that are 24 inches and 30 inches long. The lengths of these wigs are really long. If you prefer short hair, they are not appropriate for you. Furthermore, due to the increased length, these wig lengths tend to tangle more. This implies that they need to be properly maintained. Overall, these two wig lengths look really classy and will make any woman look like a superstar.
How to pick the wig length that best suits you
There are several considerations you should take into consideration to help you select the right wig length for you. These considerations include:
Your height
Your height is one of the things you should consider when purchasing cheap human hair wigs. Your height should be complemented by the length of the wig. For instance, you shouldn't choose an extremely long wig if you aren't particularly tall. You'll feel overwhelmed and appear shorter. The best wig lengths to pick are short or medium. It will make you appear taller than you actually are.
The shape of your body
The length of lace front wig you should purchase can also depend on your body type and structure. For instance, a medium-length wig may look shorter on you if you are taller and have a lengthy torso, making it unsuitable for you. A long wig can also draw attention to your long neck in a similar way. Therefore, you must also take your neck length and torso into account while selecting a wig length.
The shape of your face
The shape of your face is another crucial aspect that you should consider when deciding on the best wig length. After all, you can pick any wig length you like, but if it doesn't fit your face shape, it will all be for nothing. So, when selecting a wig length, strive to find one that properly complements your face. For instance, a short bob wig usually looks better on ladies who have square faces. For ladies with diamond faces, however, a medium-length wig with wavy or curly hair tends to seem more amazing.
Your hair density
Lastly, the density of your hair should also be taken into account while determining the ideal wig length. Longer hair should ideally have a higher density because it will make the wig appear thicker and fuller.
Always choose lengths that are longer since you can always cut the additional lengths off. In contrast, if the wig is too short, it can be challenging to lengthen it, meaning that you would have wasted your money if you discovered that it was not the right length for you.
Write For Us