Which Is Better:Lace Part Wig And Lace Front Wig
Nov.16,2020
There are many products of lace wigs, such as lace part wigs and lace front wigs. Do you know the difference between them? Which one is better to choose? Today I will give a detailed introduction to help you choose the most suitable one.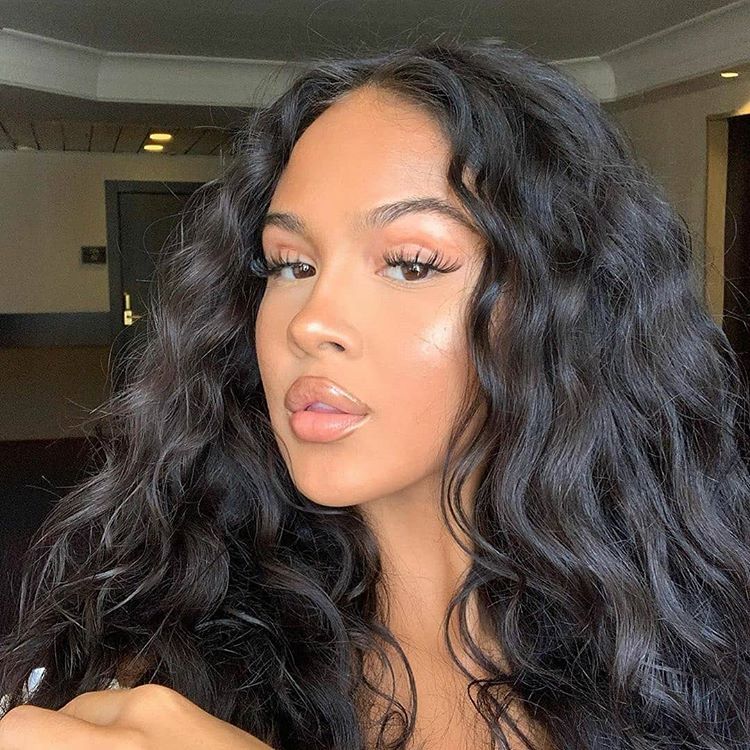 CONTENT
1. What Is A Lace Part Wig?
2. Which Is A Lace Front Wig?
3. The Difference Between Lace Part Wigs And Lace Front Wigs?
4. Which Is Better: Lace Part Wigs And Lace Front Wigs?
5. Where You Can Buy Lace Part Wigs?
A lace wig cap can also include other types of foundation elements such as a monofilament top, a hand-tied cap, a capless style, or a classic machine-made cap. Because lace front wigs will give you such a natural-looking hairline, many wig wearers desire a cap that combines a lace front with monofilament or hand-tied cap to get the most realistic look with the most versatility, as these types of caps also allow for the hair to be parted in multiple directions.
This type of wig has a section of lace (or mesh material)attached to the inside of the cap. It has a small handwoven section along the hairline and a more generous bit at the front of the head. This section helps make the wig look natural and also means that you can part the hair to create different looks. Some lace front wigs are also made with a strip of nylon mesh material. The mesh is much sturdier and more rigid than the flimsy lace. It also usually has a smaller section of the handwoven area.
3. The Difference Between Lace Part Wigs And Lace Front Wigs?
The lace area is different: Lace front wigs have a little part of lace that can well cover the hairline, full lace wigs have the entire lace cap base, and can completely cover the entire head. Lace front wigs can only place the lace area at the front top of the head. But you can place it anywhere you want for full lace wigs. Lace front wigs have the same appearance as full lace wigs. The lace front wigs are completely designed with sheer lace along the front hairline attached to the front of the wig. Which makes it looks as if the wig hair is growing from your own scalp.
You could style the front part in any way you want and the lace front even carry baby hair. The best part of the lace front wig isn't made of lace, but of an unbreakable material, this is still secure and wearable. Wearing lace front wigs is very easy and simple due to the fact that it is stretchy and covers the entire scalp region with a herbal-looking hairstyle. Celebrities and models across the globe are not any strangers to the blessings of full lace wigs—stunning, seamless, and undetectable. These wigs are comfy to put on and the mesh allows your hair to respire.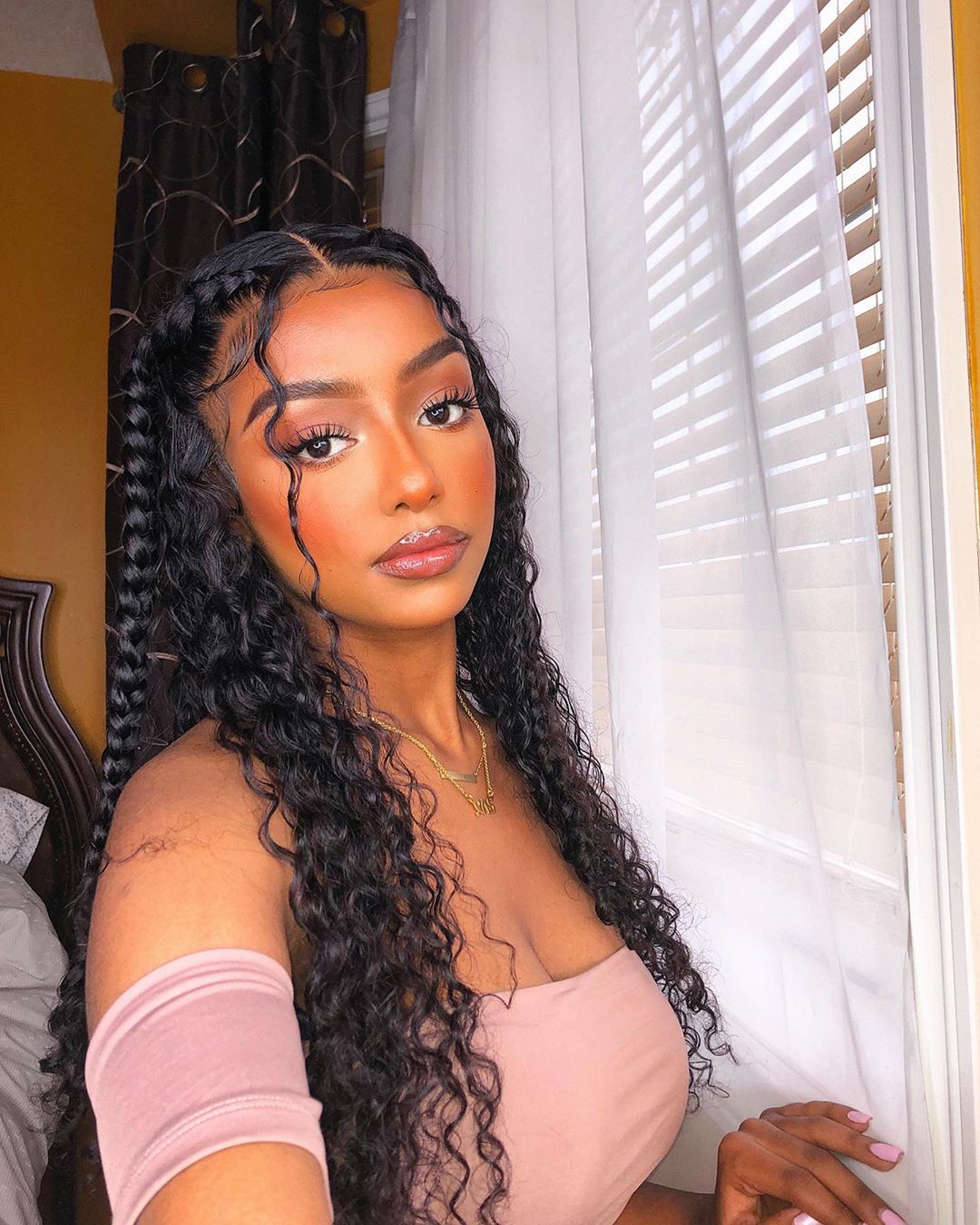 4. Which Is Better: Lace Part Wigs And Lace Front Wigs?
● Invisible Hairline
When worn properly the result is an undetectable hairline producing the illusion that the wig hair is actually growing out of your own head.
● Light Weight
Lace part wigs are normally more lightweight.
● More Comfortable
Ease of use for the consumer. Provides more comfort to the user. Easy to wear and maintain.
● Provides More Versatility
Gives more options to style it in different ways for the consumer. It gives an undetectable natural, glamorous look.
A lace front wig is exactly what it sounds like. This wig has a sheer lace strictly in the front edges of the unit that is cut off just prior to being installed on your head. The lace front wig provides the illusion of a natural hairline. Lace front wigs are often worn by many celebrities.
After explaining the above topics, some people may ask: How to choose lace front wigs and lace part wigs?
Lace front wigs and lace part wigs which one is better? Different people have different ideas about it. In fact, there isn't a clear and exact conclusion about the topic of which is better lace front wigs or lace part wigs, because different people have different ideas about it. Maybe you like this, but the other people like another.
If you want to comb different hairstyles, if you feel monotonous with the same hairstyle, but don't care about the money spend, then the lace front wigs will be your good choice.
If you are a new wig wearer, afraid of the complex installation, we think the lace part wigs will be suitable for you.
If you want to have a wig with better breathability and durability, you want to wear it to do all of your routine exercises, then you'd better buy the lace front wig.
If you have some worries about the price, but still want to have a high quality wig, then we recommend you buy the lace part wigs. Lace wigs are softer than other wigs which don't have lace. Therefore, even if lace part wigs are good in wigs. Absolutely! Lace wigs are the perfect solution for a natural-looking hairline with wigs. This can boost your confidence and even give you more styling versatility as you can style them off the face. What's more, no matter which one you choose, the best feeling you have.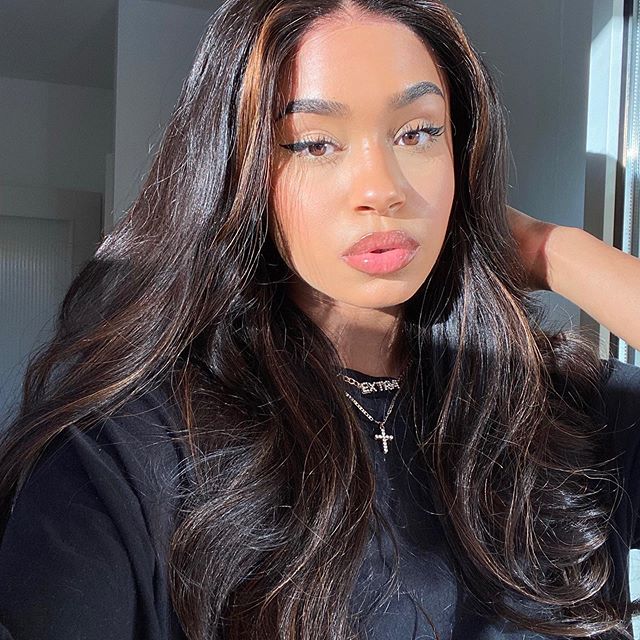 5. Where You Can Buy Lace Part Wigs?
Whatever kind of wig you want, Hurela Mall will provide you with the cheapest real hair. All lace wigs in the store are made of 100% human hair. We provide the best quality lace wigs and non-lace wigs at affordable prices. We strongly recommend headband wigs and lace wigs to make the head look fuller. Buy Hurela hair to add your beauty! We are committed to providing customers with a good shopping experience in the store.
Write For Us
Questions & Answers
Q
What are the advantages of Lace Front Wig?
A
Very easy to install and is also very comfortable.Multiple different hairstyles can be achieved including pulled back styles.Can easily disguise hair loss along the hairline with a lace front wig.Offers a natural look by covering the entire hairline.