Which Color Of Wigs Looks Most Natural
Oct.31,2022
One of the best things about wigs is that they come in a wide range of colors, making it easier for you to choose a color that complements your skin tone and matches your personality. Buying a colored wig is better than opting to dye your wig yourself. That's because dyeing your wig is very expensive since you have to purchase all the supplies and tools you need to dye the wig, adding to the cost of the wig, plus you have to invest your precious time in it. So, it's best to choose a colored wig instead.
But which colors look more natural and will give you that natural look you are yearning for? Well, let's find out. In this article, we delve into some of the most natural-looking wig colors you can choose from. Let's delve into them.
1.

Black hair color
It is no secret that black is the most natural-looking and most popular wig color available in the market. It suits all skin tones, making it preferred by many women. The color is warm and laid-back. What's more, black comes in various shades to choose from.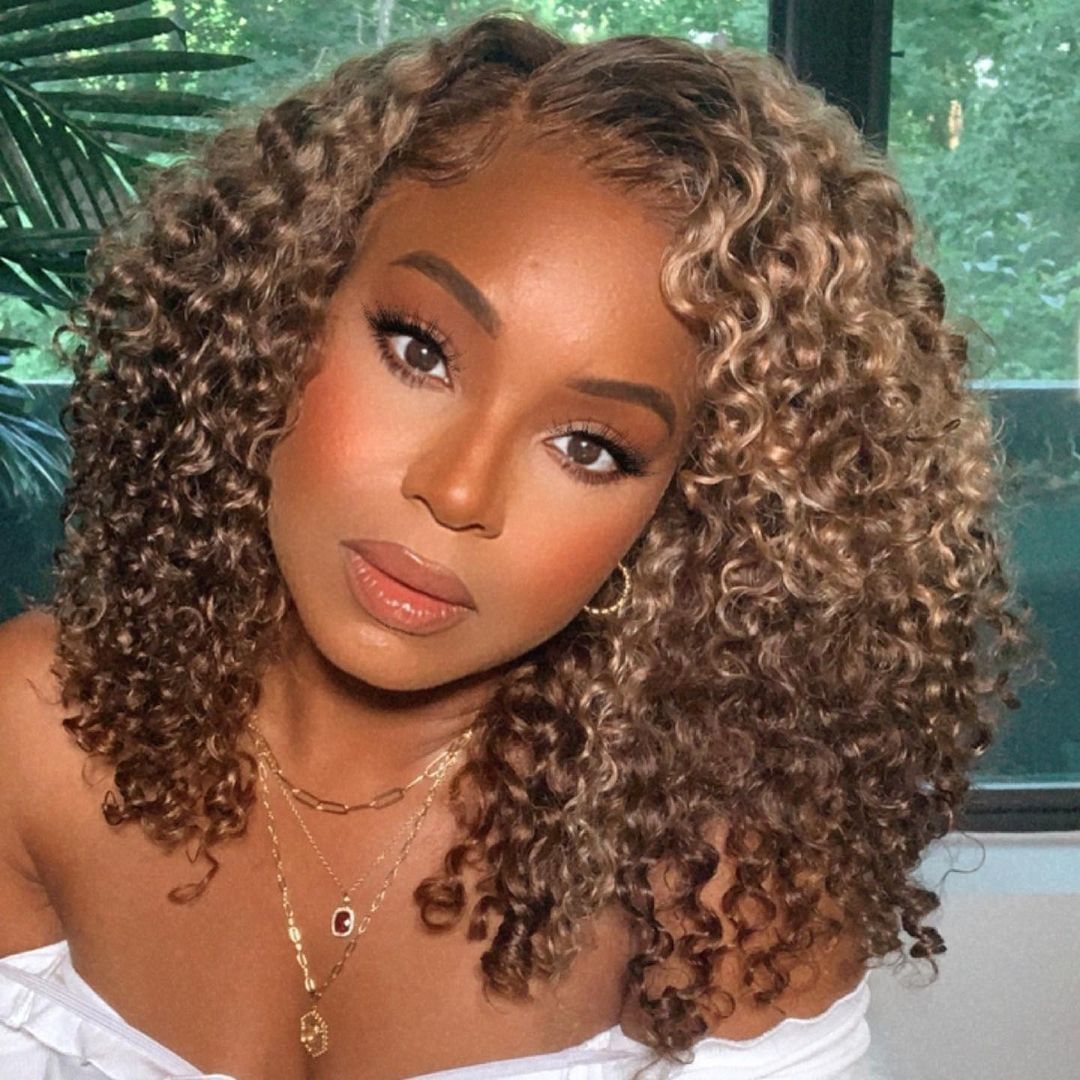 The most common shades of black include 1B, and 2. These two colors have their own distinct features. If you are looking for something darker, you can opt for 1B. But if you want to try a dark color but don't want something too dark, you can pick color 2. Both of these two black shades will give you that natural look you are trying to achieve, and it will be quite difficult to tell if you are actually wearing a lace front wig or not, especially if it is installed properly.
2.

Brown hair color
Brown is also one of the most popular hair colors that look more natural. It is the second most typical color after black hair color. This color leans more toward a darker orange. Without a doubt, brown hair is appealing. Brown hair color has a classic allure and appeal, despite the fact that it may be regarded as a basic color. There is a shade of brown hair for every skin tone, which is one of its most alluring qualities. In other words, you don't need to worry about not being able to find the ideal brown hair color to match your skin tone. But the best thing about brown hair color human hair headband wigs is that they suit all skin tones.
The most common shades of brown include medium ash brown, ash chocolate brown, light ash brown, cool dark brown, plum brown, and mushroom brown, among many others.
3.

Blonde hair color
This hair color features low levels of the dark pigment eumelanin. Pale blonde, golden brownish blonde, and reddish-"strawberry" are the colors that are available for this hair color. Numerous celebrities have been spotted wearing blonde hair color wigs, which have been around for a while. Blonde wigs are preferred by many ladies because they are elegant and beautiful. They also look very natural. Consider getting a blonde human hair wig if you wish to change your hairstyle. You'll be shocked by how drastically the wig afterpay could change the way you look.
Pay attention to essential factors, including your natural hair color, skin tone, and eye color, when choosing the ideal blonde hair color for you. You should get blonde hair that complements your skin tone and eye color if you want it to give you a more natural look. Choosing the best blonde color for you might be challenging, given the wide range of blonde shades that are available. Fortunately, we are here to help you by offering some of the best blonde shades currently available.
Some of the most popular blonde shades include caramel blonde, ash blonde, champagne blonde, dark blonde, platinum blonde, and others. You can pick from any of these, and you will surely achieve that natural look you are yearning for.
4.

Ombre hair color
The word "ombre" means "shadow" or "shade" in French. The result is a two-toned hair color that is darker at the top and lighter at the ends, this is what is known as an ombre in the world of hair color. When it comes to human hair wigs, the lighter bottom area is typically brightened with a hair lightener, while the darker top section is frequently the natural color of the hair.
Ombre wigs should be on your list if you're new to wearing cheap human hair wigs and looking for the greatest colored wigs that will give you a more natural look as possible. This is because this hair color is neither too shouting nor too dull. It achieves a perfect balance between the two. The diversity and simplicity of customization that ombre wigs offer are among the most wonderful features that make them popular among ladies of different races and skin tones. You don't need to worry about the wig clashing with your skin tone because ombre wigs look fantastic on any skin tone.
5.

Balayage
Another great wig color that looks more natural and ideal for all seasons is Balayage. The French word "balayage" means "to sweep." The color is "swept" on any hair parts using a by-hand highlighting technique to provide a warm, sun-kissed look with a perfectly blended finish. The ends of this hue typically have more of it.
The undersides of each segment typically remain darker since the hair color is denser on the surface of each one, giving the hair a very natural appearance. Balayage typically produces a natural, carefree aspect that many women find attractive. The best thing about balayage hair color is that it flatters all skin tones and will look great on you no matter your skin complexion. It is also a top-notch wig that is simple to wash and style. Balayage wigs come in various styles, and they are readily accessible on the market, so you won't have any trouble finding the one you want.
Final thoughts
If you are looking for the most natural-looking hair wig colors, the ones mentioned above should be on your priority list because they will give you that natural look you desire.
Write For Us