When Should I Replace My Wig
Aug.29,2022
For girls who want to have beautiful hairstyles, human hair wigs are essential. But there is a problem that can not be ignored: nothing is eternal. Even if you take good care of your wig, it still has a service life. As time goes on, the quality of human hair wigs will be polluted. This may be due to prolonged exposure to environmental factors, lack of adequate care, or due to your general high frequency wearing time. If properly maintained, the service life of human hair wigs is 3-5 years. You will have to change your wig after the expiration date. However, the service life of human hair wigs is objective. There are many different answers about how long a wig can be worn and when it can be changed. In fact, how long the human hair wig you can wear and how often you can change it depends on the state of your wig. The following will describe several situations. When these situations appear on your wig, it means that you need to change your wig.

1. The Wig No Longer Maintains Its Style.
When you get a wig for the first time, its shape is designed in advance. Wigs, especially synthetic wigs, are difficult to change once they are shaped. The wig can also keep its shape well after wearing. If it is a curly wig, it should remain curly. If it has straight hair, it should keep it straight. The same is true of human hair wigs. If you find that your curly hair is not so curly, or your straight hair is a little curly, it's time to change your wig. If your wig doesn't keep its original shape, it's time to change it.

2. The Hair Of The Wig Is Now Dry And Frizzy.
Do you remember the first time you took a wig out of the bag? Think back the first time you took out the wig from the box. You will remember how soft and smooth the hair is. When you comb the wig with your fingers or a wide tooth comb, it will be very smooth. Now, if your wigs are often entangled, it is difficult to comb them with your fingers or wide tooth comb. And the hair looks dry and curly, just like straw. It looks exactly the opposite of what you just got. It takes you a lot of time to make your hair smooth, but it doesn't take long for it to get messy again. When this happens, it means your wig needs to be replaced.

3. The Wig Cap Is No Longer Fits Snugly.
When you buy a wig of the right size, the wig cap is just right for your scalp. When you first wear a new wig, the wig cap is not small or big, and it is very comfortable to wear. Sometimes you don't even feel you're wearing a wig. If you find that your wig cap has been stretched and your wig is easy to fall off after you wear it correctly, then these signals are reminding you to change your wig.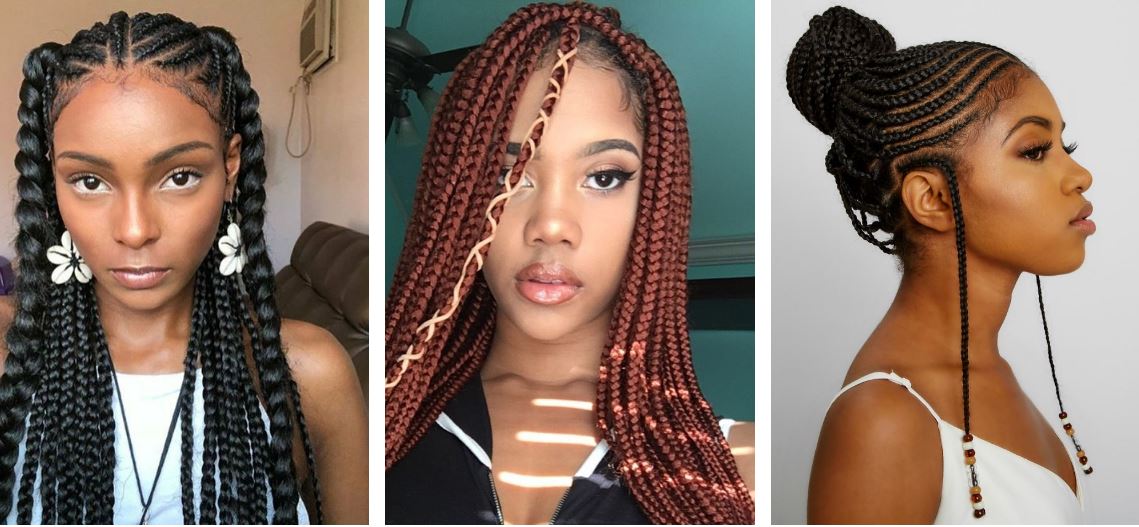 4. The Wig Has Lost Its Shine.
Glossy hair is a sign of healthy hair. Our own original hair can get continuous natural nutrition from our scalp. However, after the wig is cut off from the scalp, the nutrition supply is lost. So human hair wigs will lose luster with the passage of time. Of course, you can also use glossy essence and wash free conditioner to help your wig stay soft and glossy for a long time. However, when you find that your wig is often dull, and you need to regularly use hair care products to increase the luster of your wig, it is time to replace it.

5. The Wig Has Obviously Lost Some Hair.
When we comb our own hair, some hair loss is normal. The same is true for wigs. When you get a wig, you may have some slight hair loss, which is also a very normal thing. But when your wig has been used for a period of time and your wig has lost much hair than before, you should consider whether it is time to replace it. When you comb your wig, the amount of hair loss has become irretrievable, then your wig should be replaced.

6. The Ends Are Frayed And Beyond Repair.
If you often wear wigs, you will find there are split ends. Especially if you like to use heating tools such as hair dryer, curler and hair straightener to set the wig, the split end will be more common. In fact, split end is a sign of hair worn. Under normal conditions, trimming the ends of the hair can remove worn split ends. But if the split end has reached the middle of the hair or even close to the root, you should change your wig.
Write For Us
Questions & Answers
Q
How to care human hair wig
A
Tips & Tricks
Wash or rinse all human hair products and style before wearing. ...
Rinsing with hot water will damage the cap and can cause the hair to become dry.
Do not dry on a solid form or mannequin head to avoid stretching the cap.
We do not recommend sleeping, showering or swimming while wearing the wig.
Q
Can you wash a human hair wig with regular shampoo?
A
Never, ever use regular hair care products on your wigs. Harsh chemicals in regular shampoos, conditioners, and styling products will cause irreversible damage to both synthetic and human hair wigs. Natural hair products will make your wigs look frizzy, matted, or unnaturally shiny.