What Is Wig Tape And How To Use It?
Sep.28,2022
What Is Wig Tape?
Wig tape is a double-sided medical tape that can be used safely on the skin. According to different sizes and shapes, it can be divided into curved, rolled, and perforated strips. The wig tape is very simple to use and handy. Wig tapes provide an easy technique for connection, washing, and extraction.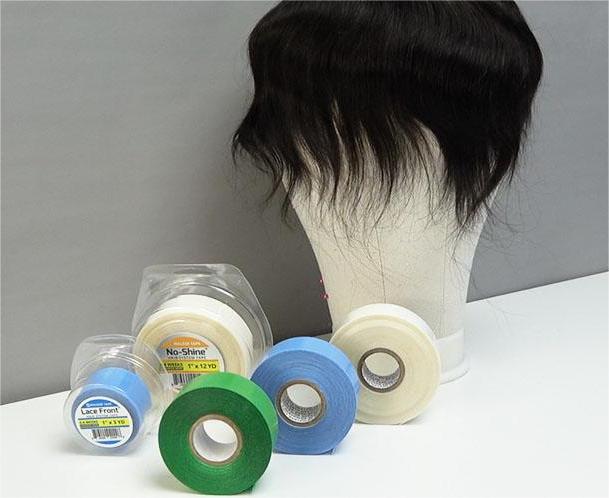 Pros And Cons Of Wig Tape
When we discuss the pros and cons of a product, we will consider it from these aspects: medical issues, lifestyle, durability, and ease of use. Now, let us find the pros and cons of wig taps.
Pros of wig tape
● Faster Installation
It's definitely faster to secure a wig with wig tape than with glue. It takes about 30 to 60 minutes to secure the wig with wig tape. On the other hand, using glue will take longer. This is because the glue must be spread evenly on the areas where it comes in contact with the wig. In addition, wig tape can last up to 12 weeks if properly installed and maintained.
● Damage Reduction
If you have a weak hairline and you're worried that glue will damage it, even more, wig tape is the best option. Wig tape does less damage to your hair or hairline. Given how light they are, they're less likely to damage your hair. In addition, they are easy to install and extract.
● Easy To Remove
Wig tape is easier to remove than glue. Usually, you just need to peel the wig tape off the hair system.
● Best For Sensitive Skin
It's also best for sensitive skin. Therefore, they are a good choice for those with sensitive skin. Reduce exposure to chemicals.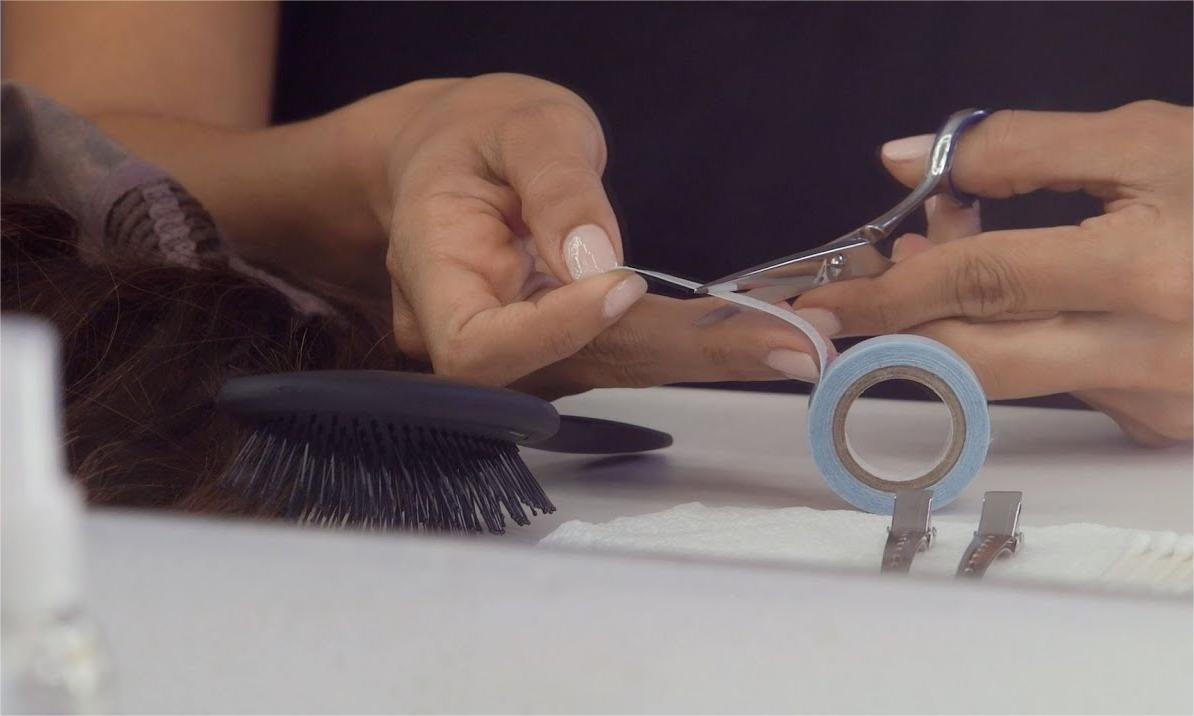 Cons of wig tape
● Harm to hair
Because duct tape is an easier method of removal, sometimes wearers tend to just use the tape to pull the hair off. This can be harmful to your natural hair. Additionally, if the adhesive is not completely removed, it may cause durability problems during the reconnection process.
● Unnatural look
In addition, the tape usually has an edge at the front of the hairline. Since the tape hasn't softened yet, the edge will look thicker than it should. This can cause the hairline to look unnatural. In addition to possibly making tape look unnatural, it usually has a sheen that is noticeable on certain bases, and definitely glows at lower densities.
How to apply tape adhesive on your wig?
Double-sided wig tape is used to attach lace front wigs to the scalp. Securing your wig in this manner allows for a strong hold and will offer a natural appearance. Careful preparation of the hair and scalp will ensure an attractive and long-lasting result.
Step 1: The first thing you want to do is wipe off your forehead, and make sure you have no makeup residue, no dirt, or anything because if you have anything else on your forehead, it can cause the tape not to hold together very well.
Step 2: Before you put the wig tape on, make sure you know where you want it to be, so you don't have to repeat it which will make it lose stickiness. After confirming the position, stick the tape flat in the correct position.
Step 3: Next, use tweezers to carefully remove the back of the tape.
Step 4: Put your wig on your head and before attaching it to the wig tape, move it around to make sure it is stuck on an exact spot where you want it to be and you also need to make sure all the hair is pushed away.
Step 5: Once you put the wig on, press it firmly against the front of your lace frontal, pressing it into the tape so you can be sure it is secure.
Step 6: Now you can style your wig as you like.
How To Remove Tape?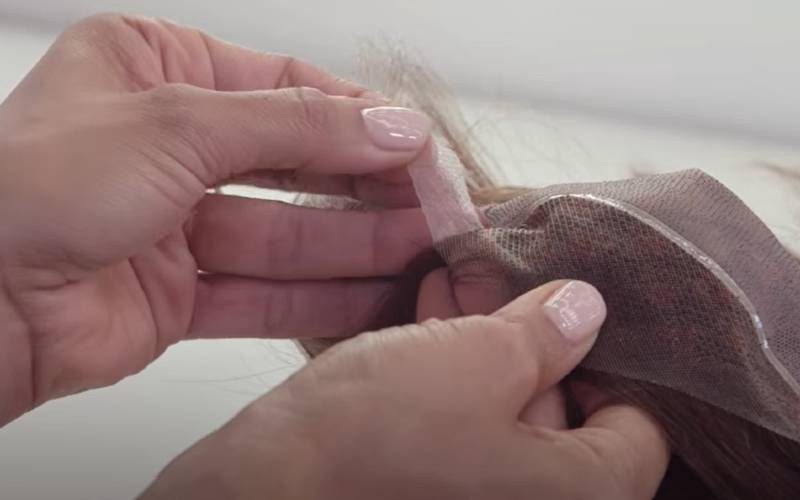 If you use a glue remover when you remove the wig tape off your head, the process will be easy. Please do not remove it by force. If you don't use anything, you will get in trouble because it really sticks to the scalp. Spray the glue remover on the front and back of your hair where the wig tape is attached, and rub the glue remover gently into the tape on both sides. Let it sit for a few minutes and the tape will come loose without causing damage to your hair.
In this post, you have learned the pros and cons of wig tape. These will definitely help decide whether to buy a wig tape. Also, remember to consider your budget, lifestyle, and hair condition if you want to purchase one. Good luck!
Write For Us