What Is The Difference Between Cap Wigs And Capless Wigs?
Jan.28,2023
Wigs can be purchased in various types, including cap wigs and capless wigs. Both have their own benefits and drawbacks, which we shall examine further in this blog.
In this article, we discuss the following:
What is a cap wig?
What is a capless wig?
The differences between cap wigs and capless wigs
Which one is better for you?
So, without wasting more time, let's get started.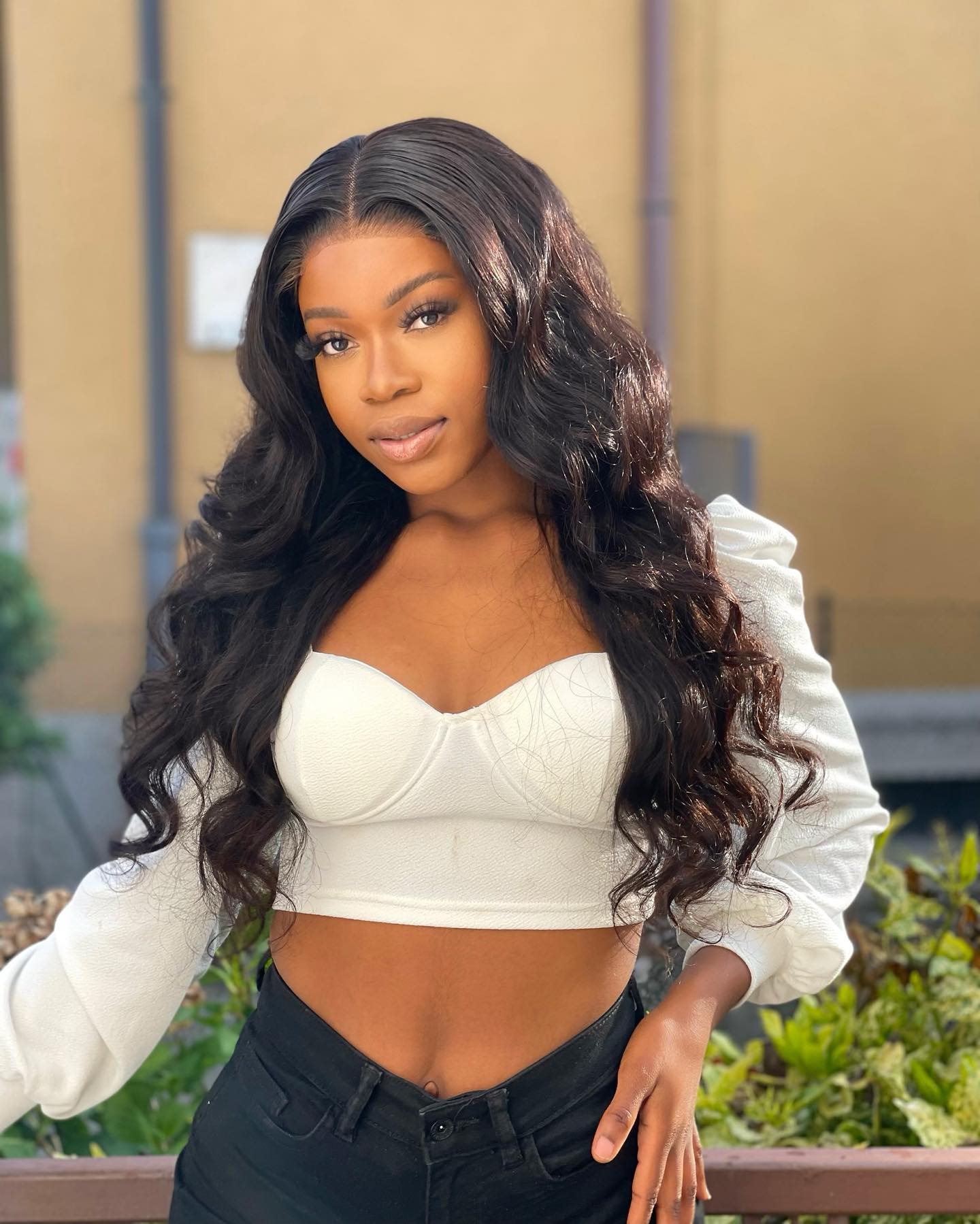 What is a cap wig?
The weft of human or synthetic hair is sewed into rows of strands or wefts to construct the wig as it is done with any other type of wig. A wig with a closed lace cap at the crown is referred to as a cap wig. Because it is closed, the effectiveness of the ventilation is not very high.
A wig cap is a type of wig with wig cap made of flexible nylon or lace designed to fit closely and snugly under a wig. Wig caps are designed to assist secure wigs in place and improve the wearer's overall comfort while wearing them. They also assist wigs to appear more natural by giving the impression that there is a scalp below the hair.
What is a capless wig?
A wig is said to be capless if it does not have a cap attached. In its place, it uses a system of wefts sewn onto foundational material. This improves airflow and makes the wig lighter and easier to wear when it's hot outside. Like natural hair, capless wigs can be styled in many ways, including updos and ponytails.
The term "capless wig" does not suggest that there is no cap at all; rather, it refers to a wig that has an open cap or is wefted. An open-cap wig or a wefted wig is a more accurate way to visualize a capless wig. Wefts of human or synthetic hair are machine-sewn onto rows of cloth to create a capless or wefted wig. Compared to other structures, capless wigs include significantly wider gaps between these rows, particularly at the very pinnacle of the crown.
What are the differences between cap wigs and capless wigs?
Here are the most notable differences between these two types of wigs.
1.Breathability
Because closed lace is used in the construction of traditional hooded wigs, these wigs are not very breathable and can easily give the impression that your scalp is clogged with product. This can lead to several issues that negatively impact the scalp's health.
Thankfully, the capless wig does not look like this at all. The capless wig has been developed with an openwork mesh cap, which may improve the scalp's ability to breathe, will not cause your scalp to feel stuffed, will not breed germs, and will not have any negative effects on the scalp, ensuring that you have a healthy scalp.
2. Adjustability
Finding an affordable human hair wig that is especially suited for persons with small head circumferences is very challenging because the available options are limited. Because there is no method to change the size of traditional hooded wigs, if the wig that you purchase is not possible to adjust , then there is no way to wear it, and the only option you have is to return it.
However, air wigs are not the same. It comes with a bandage that can be adjusted to better fit your head's circumference. By changing the length of the bandage, you can make the wig fit better. A person with a narrow head circumference will be able to wear this wig.
3. Stability
Wigs are something that active women, particularly those who participate in sports, will focus extra attention on. When they wear cap wigs, they are constantly concerned that the wig would dislodge itself from their head at an unexpected moment. However, if you go with capless wigs, you won't have to worry about this issue. This is because the capless wigs feature an ergonomic 3D dome cap. In addition, it includes a removable adjustable strap that helps keep the wig in place on your head in an especially secure manner.
4. Reachability
The level of reachability is one characteristic that distinguishes cap wigs from capless wigs. We are all aware that cap wigs are constructed of closed lace, which means that our scalps will be covered. However, if our scalp begins to feel uncomfortable, we cannot stop it promptly. However, if we wear an air wig, we can quickly and easily overcome this discomfort. This is because an air wig uses an openwork mesh cap construction technique, which allows our fingers to easily reach the part of the scalp that causes discomfort.
5. Installation
Another distinction between cap wigs and capless wigs is how they are installed. If you have already purchased a wig, you will discover that the process of installing a lace front wig will be more challenging. You will need to cut the lace by hand, and you will also be required to use adhesive, which may take a significant amount of time (because you need to learn the installation skills in advance to prevent the lace from being cut).
However, if you go with Air Wigs, you won't have to stress about these issues. That's because Air Wigs are pre-cut lace wigs, which means that you won't have to cut the lace by hand, you won't need a lot of installation expertise, and you'll save a lot of time. This makes them an excellent option for office workers or beginners.
Which one is better for you?
Both cap wigs and capless wigs come with their own set of benefits as well as drawbacks. Cap wigs are typically more expensive, but they provide an appearance closer to that of natural hair, whereas capless wigs are typically less expensive, but they can look less natural. Your budget and the features you're seeking in a wig are the two most important factors that will determine the type of wig you will purchase.
Write For Us