What Is Headband Wig?
Oct.22,2020
Hello, a new type of non-lace wig——headband wig becomes an attention-grabber quickly. Are you troubled by traditional wigs? Today I will tell you about beginner friendly human hair wig: Headband wigs!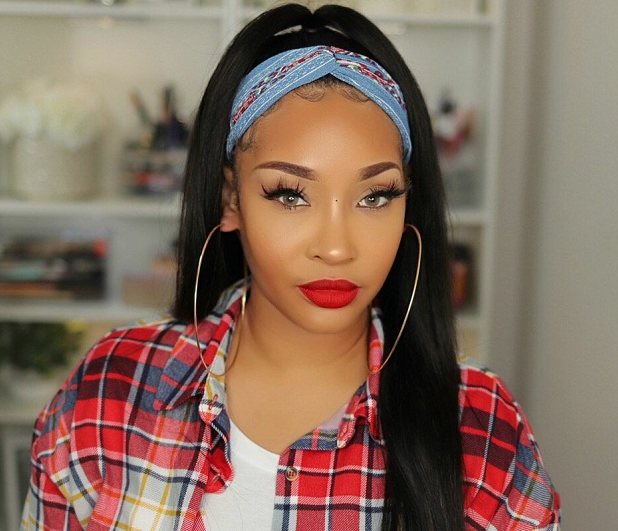 content
1.What is headband wig?
2.Why choose a headband wig?
3.Where can buy a headband wig?
1. What Is A Headband Wig?
A headband wig is a type of wig that is made with a piece of material resembling a headband. The wig can be slid around the head and put into place using the headband rather than clips or other fasteners. A headband wig is a wig made of a material similar to a headband. The wig can be slid around the head and fixed in place using a headband instead of clips or glue or other fixing methods. There are as many styles of headband wigs as human hair wigs.
2. Why Choose A Headband Wig?
Reason 1 Convenient and time-saving
A Headband wig is a kind of human hair wig. The headband wig is relatively simple to wear, and there is no extra glue to fix it. It is the most convenient wig. It is suitable for people with any hairstyle because the operation is simple and does not require too many complicated procedures. Headband wigs are also very fashionable, never out of date, there is no extra glue and lace, and only take a few seconds to wear. When you are busy and have no time to take care of your hair, headband wigs will become your best choice. You can also choose your own headband and wig will never go wrong, it will be the perfect way to modify your style. The Headband wig difference lies in the number of insert combs, the softness of the headband, the separation ability of the headband, and the width of the headband.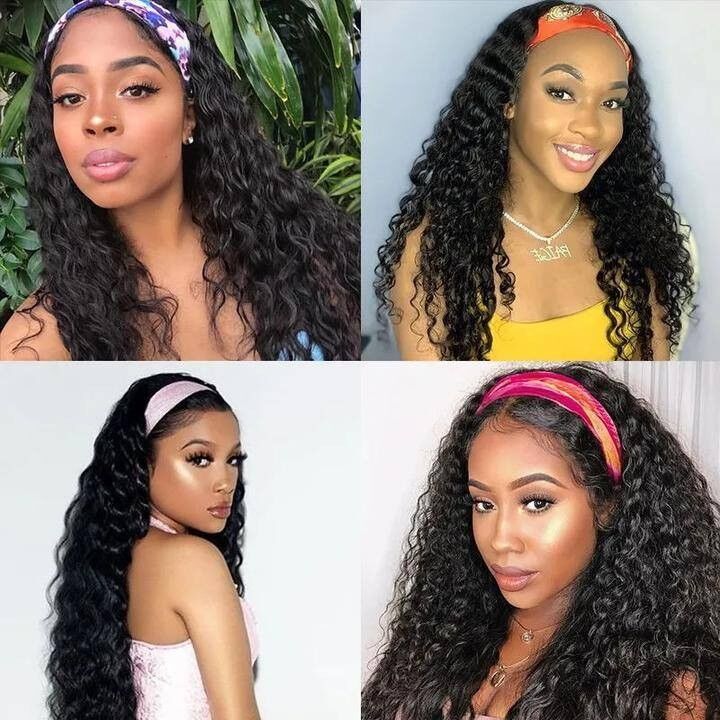 Reason 2 Low cost
The cost of a headband wig is lower than that of the same person's lace forehead wig. Because headband wigs are completely mechanically manufactured, and at the same time labor-intensive, the price of headband wigs is cheaper. Moreover, as mentioned earlier, the cost of installing and removing wigs by hair stylists can also be saved.
Reason 3 Simple operation
The front of the lace wig must be placed correctly along the hairline, but this will also cover your real hairline, and the final edge appearance depends on many factors, such as lace quality and the technique of melting the lace. If a step goes wrong, the whole look will look like wearing a "helmet", but you can wear a headband wig to hide the hairline or put it back a bit to reveal your own natural hairline and use the edge control to achieve the edge shape.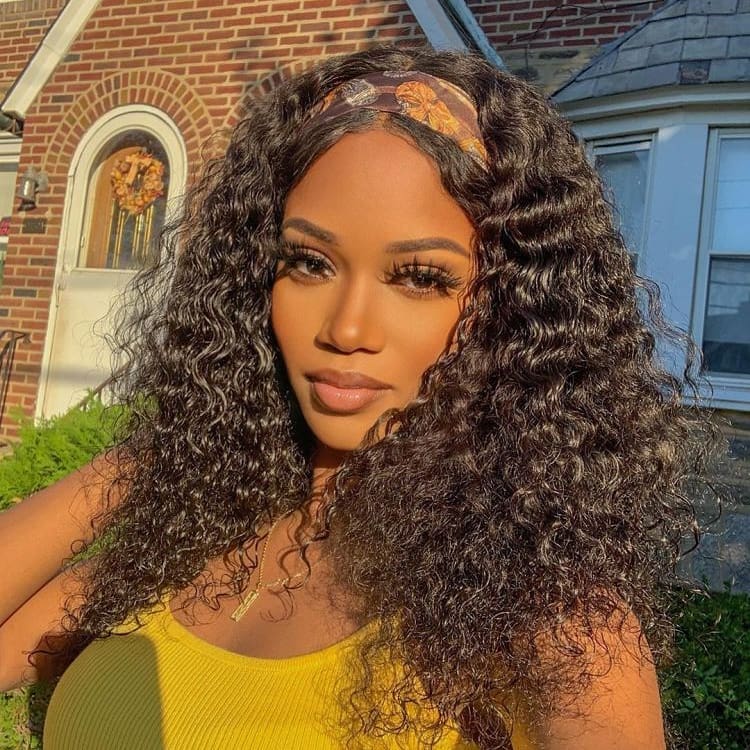 Reason 4 Variable styles
Since the headscarf is separated from the elastic cloth, it can be changed. You can use different headbands to adapt to various occasions and match various types of makeup and clothes to show a unique temperament. And cover the entire head, so that you can do ponytails in fitness rooms, yoga studios and other special occasions, especially in the hot summer.
3. Where Can Buy a Headband Wig?
Online shopping is more and more popular, you can go to the physical store to try on your own hairstyle and buy it there. As online shopping becomes more and more popular, you can also choose any style you want online. The Mall is a good choice. Hurela Mall headband human hair wigs are made of 100% virgin human hair. They are collected from a healthy young girl without any chemical treatment. It provides you with the most natural look. Adding a bright headband to your wig can make it look like it is natural hair. Our headband wigs have great discounts, ensuring that you can buy your favorite headband wigs at the lowest price.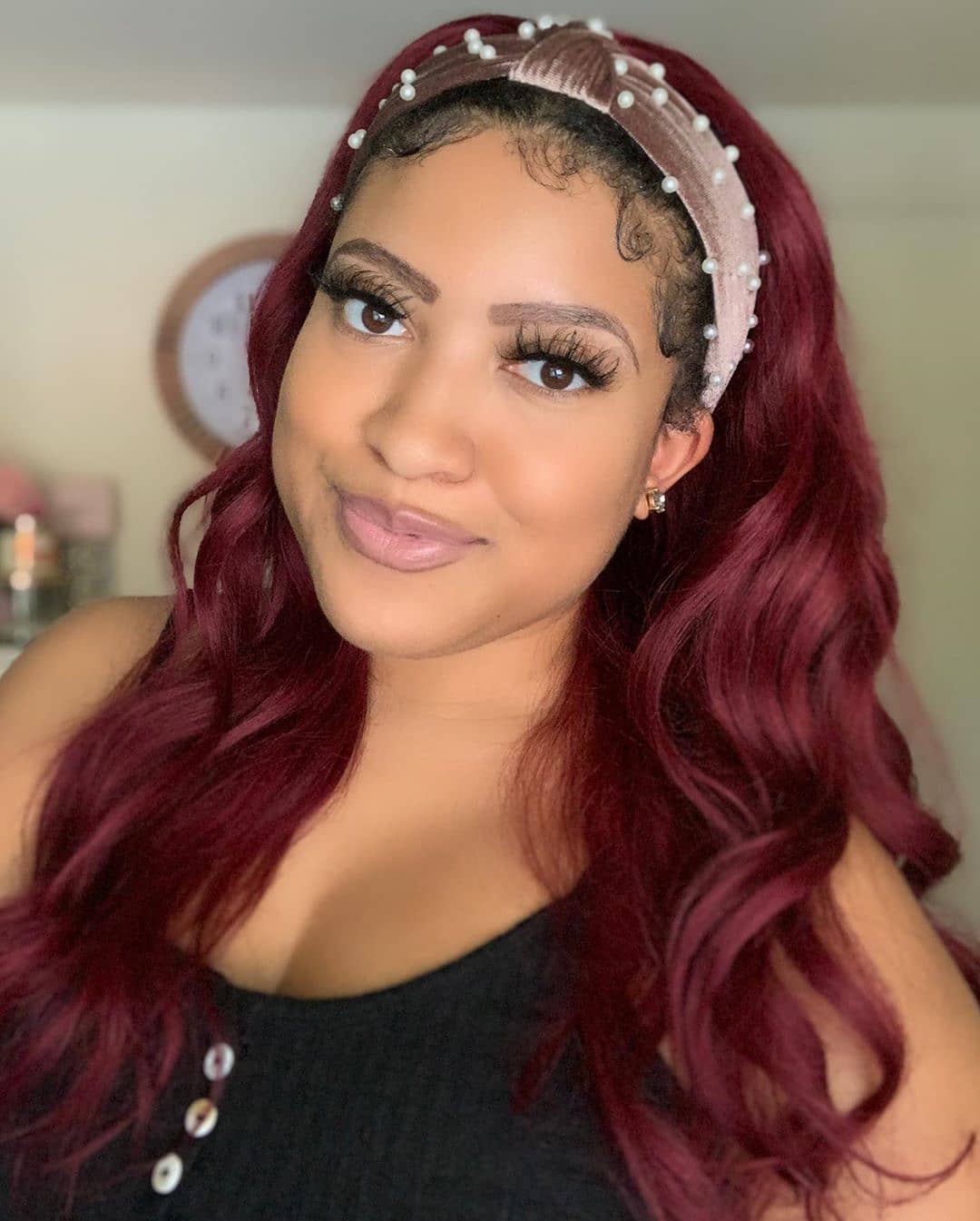 If you have needs, you can contact us at any time.
Hurela provide 24 hours online customer service,our customer service staff will concerned about your order during before-sale, selling, after-sale.let you buy high-quality human hair wigs.
Write For Us