No Glue! No Mess! Throw-on Headband Wig, Best For The Lazy
Sep.30,2020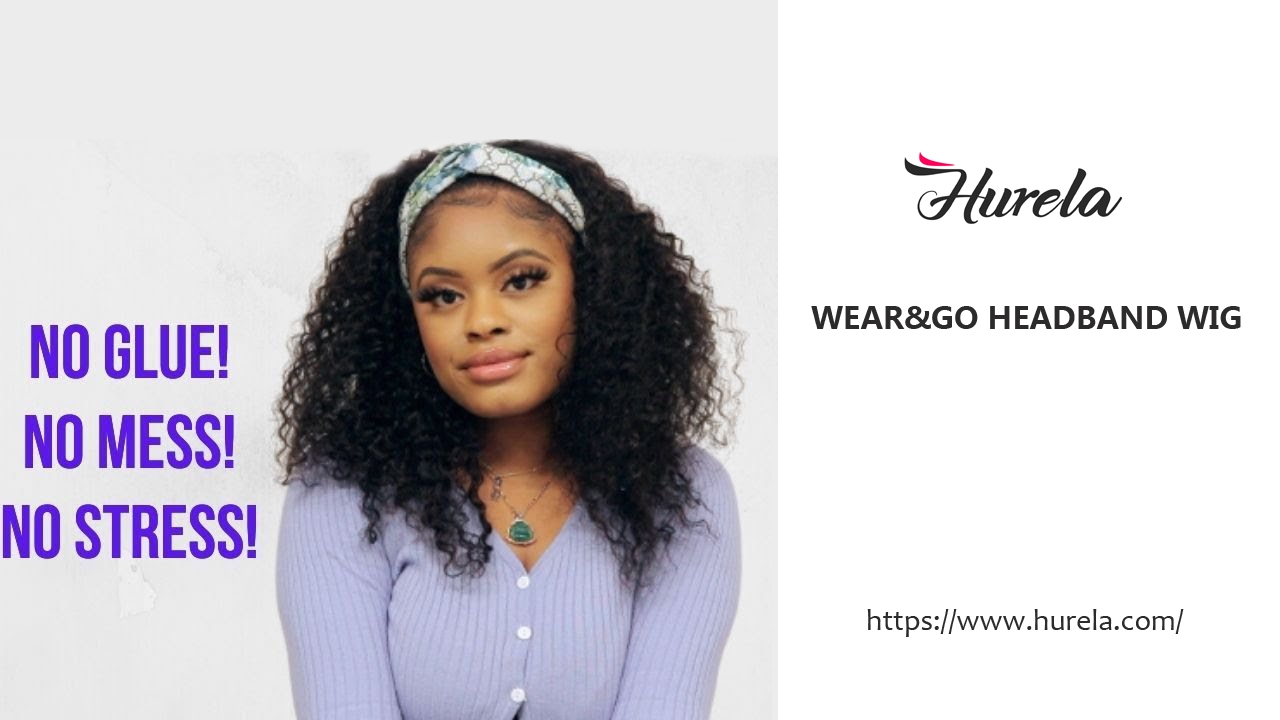 There should be an investigation about how much time you spent everyday on doing your hair, because this can take up most of your dress-up time before work, expect for the long process of wearing, the complexed materials such as glue, combs, the curling and straight iron really make you crazy. Girls would like to complain a lot during the investigation. Actually there are always better choice which can avoid complication. For human hair wigs, wig with headband attached is a nice option for your fast-pace life, already bored with long-process wearing of lace part wigs? Turn to a headband wig for relaxing.
1. What is a Headband Wig?
The headband wig, as the name suggests, is a combination of wigs and headbands attached in front, with the hair sewn on a soft wig cap. This particular wig is quite different when compared to other types of wigs. Rather than using lace in the front, you used headbands instead for this specific hair wig. They are also called none lace wigs or half-wigs because they start almost halfway from your forehead while your natural hair remains in front.
2. Why We Choose Headband Wigs?
2.1 No Glue! No Mess! Wear&Go!!
Most convenient wig for lazy girls or for the beginners, if you can wear a cap you can wear this wig, of course a cap wig is also wear&go style, but it's not suitable for all accasions, there is a black headband attached with the human hair wig, the two big combs and Velcro tapes work together to catch your head, not easy to fall off. The headband also perfectly cover your hairline, looks like your own natural hair.
2.2 Versatile For Different Occasions.
For formal occasions, just keep the original black headband, or any other pure color head scarf, black color always show minimalist elegance, with extra colorful headscarf, you can match with yoiur T-shirt, dress and other outfits. Change your headband whenever you want.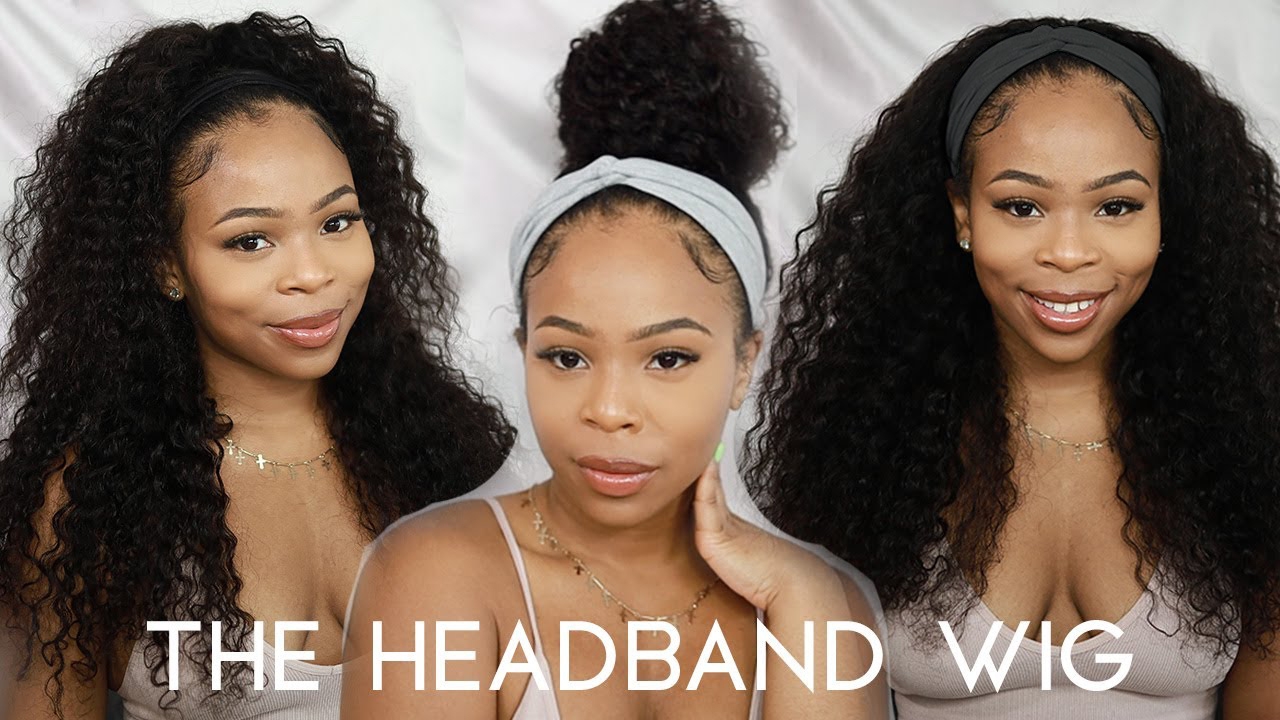 2.3 It is a Protective Hairstyle.
Wearing a headband wig protects your natural hair and edges, too, especially for those days you want a break from the lace closures/lace frontals. This particular wig protects your hairline from damage because there is no glue, no sew-in, or application of any harmful hair product.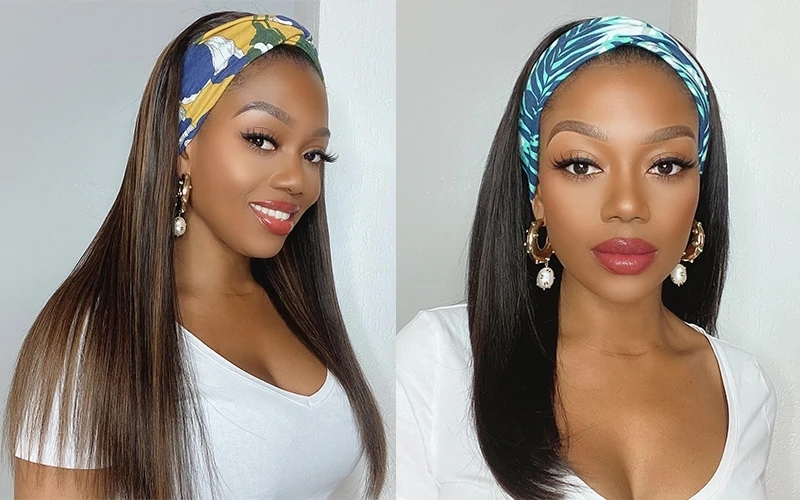 It's obvious to see that headband wig has plenty of benefits, except for its conveniency, edge saving, it's also easy to match with your outfits, the only thing that matters is the headband you choose, different colore match with different styles.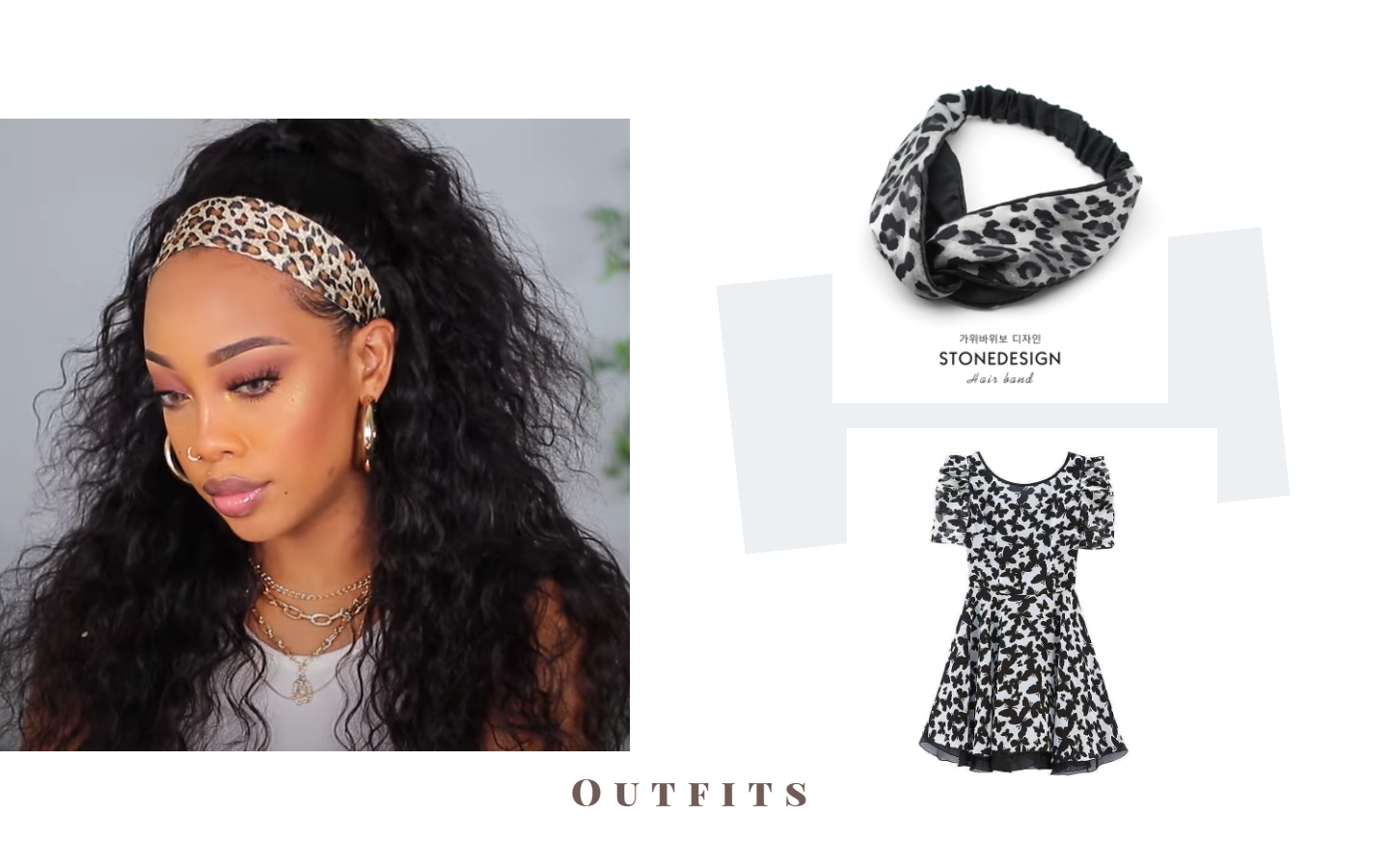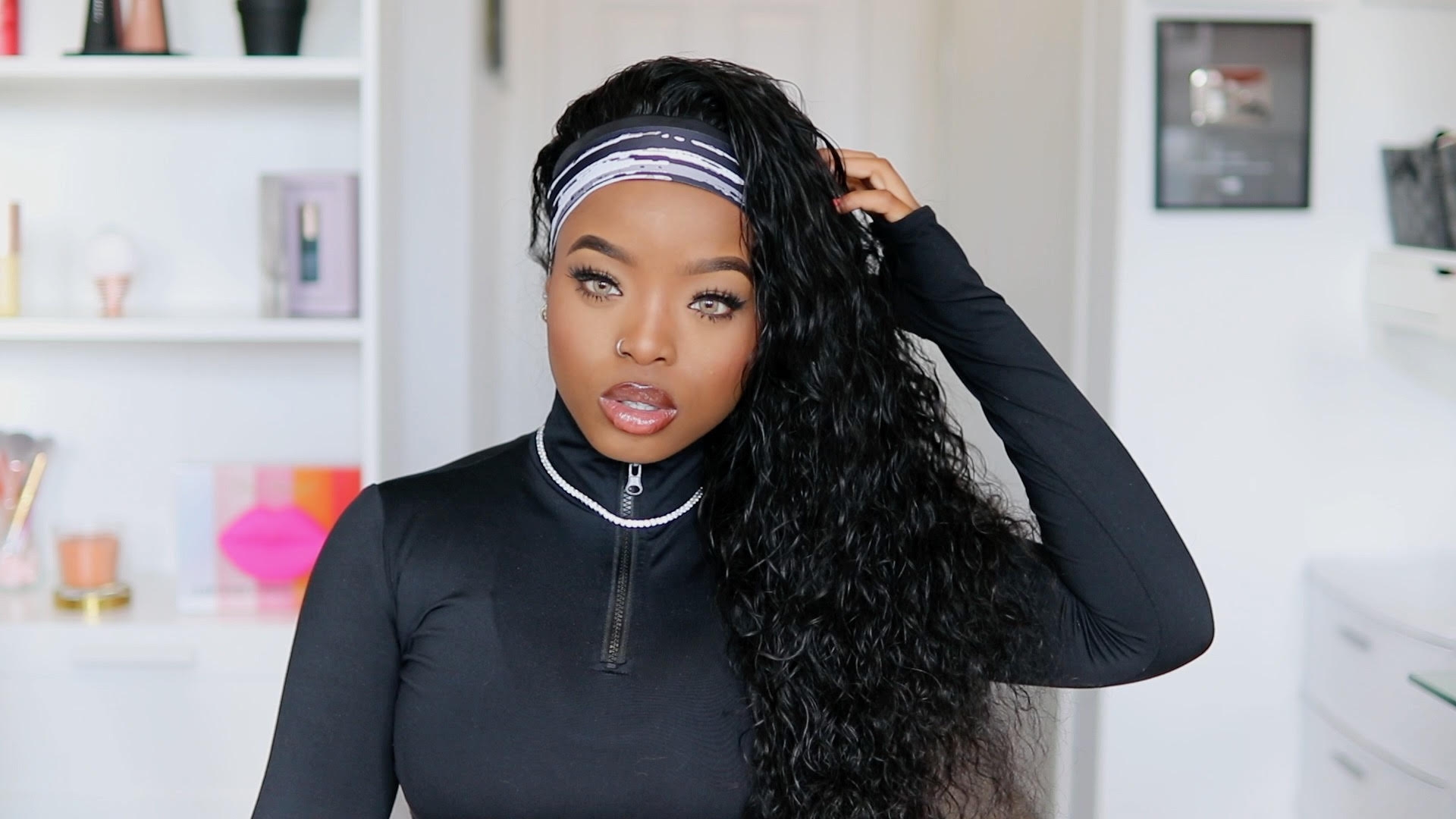 How To Wear A Heaadband Wig?
Step 1 : Comb your wig.
Use a wig comb to remove any tangles or knots on your wig. For a curly headband wig, always use a wide-tooth comb when brushing. Be gentle when combing through to avoid damaging your hairpiece. For effective results, place your wig on a stand to comb through steadily. Lastly, if you want a shiny look, moderately spray your hair with water.
Step 2 : Prepare your natural hair.
Proceed by tying your natural hair into a ponytail. Secure your wig's back into a high ponytail or if you have short hair, aim for a centered ponytail. Use bobby pins to secure any stray hair.
Step 3 : Braid your hair into cornrows.
Separate the front part of your hair by braiding the entire section horizontally along your forehead. Use a flat comb edge to separate your hair into 1-inch sections, and then braid each of them back until you reach your lower hairline.
Using hair clips, fold up the lower sections of your braids and make it easier to conceal your hair underneath the headband wig.
Step 4 : Style your baby hair.
Using a comb, brush through your bangs, and then bring all the natural hair forward and in front of your ears if you intend to style it together with your headband wig. Finalize the combing process by ensuring that there's an exact part between your natural hair and the edge of the wig cap. The wig cap should always go across the top of your head rather than closer to the forehead.
Step 5 : Install your headband wig.
Put the wig on and use the wig clips to secure the headband into position. Fasten along your wig cap edges, and then proceed by placing the wig over the back of your head. Use a large clip to secure your cap's borders while also including the sides and the bottom part.
Step 6 : Choose your favorite headband for extra styling.
You can choose the headband you like to make the whole look more stylish. If you want to keep your wig stable, choose the wide headband to make it more secure,also can help you hide the black headband.
If you do have no time to do your messy hair or you are just lazy to deal with, just get a headbandwig. Hurela hair new in the best headband wigs, more natural, much lighter. As our hot sale products we have a big discount for you. Affordable price with superior quality. Choose Hurela Hair, Big Surprise For You!
Write For Us