The Most Natural-looking Glueless V-part Wigs For Beginners.
Sep.06,2022
Undoubtedly, glueless V part wigs are one of the most popular and beautiful human hair wigs in the world today. The wig always gives you a chic and sexy look you are dreaming about. At the same time, there is something so elegant and cute about this look that you cannot deny today. In this article, we will help you learn more about this wig.
What Is A Glueless V Part Wig?
A glueless V-part wig is also called a v-shape human hair wig. It is just as it sounds. This type of wig is a modified half wig with a v-shaped opening on the top. You can blend your hair through the v-shaped opening at the top of the wig to create a natural hairline. A V part wig offers a unique wearing experience for every wig user.
What Makes V Part Wigs Glueless?
As we can see, the glueless V part wig is a type of V part wig. The V part wig can allow you to wear your own scalp with no leave out or just small strands left out according to your preference, thus creating a more natural look. You just need to braid all your own hair and reserve some of your own hair needed for the V part opening according to your need. Then, you just need to insert the clip and adjustable strap around your ear on the wig into the gap of your braided hair. Then, blend the natural hair with the V part opening. There is no need for glue and lace in the whole process. What a simple and convenient wig it is! If you never try this glueless V part wig, that would be a big loss.
Why Do We Choose A V Part Wig?
1. No glue, No sewing.
A V part wig has no need for glue, which makes it more healthy and no chemical harm. At the same time, there is no sewing! If you have a weak hairline or your hair cannot withstand tight sew-in braids and weaves, then this wig will be of great help to you.
2. A lifesaver on busy days.
It allows you to have an instant new hairstyle and change your hairstyle frequently and more quickly. It is perfect for anyone who wants to get a hair extension.
3. Easily taken off every day.
Contrarily, when putting on a lace front wig, you need to cut the extra lace and use glue or adhesive or secure your wig. But V part wigs can be easily taken off every day. Most wig-wears can take it off within 5 minutes. More importantly, you can also sleep with the V part wig on.
4. More choices of hairstyle.
When you wear this wig, it feels just like your own hair, and you can freely make a side part or middle part according to your preference. And you also can add some accessories to try different styles, such as headbands, clips, and so on. It can meet all your demands.
5. Helpful for hair growth.
For people who suffer from hair loss caused by applying or removing wigs improperly. It is so annoying to see hair getting less and less day by day. A V part wig with no leave-out is a great option for people who want to let their scalp take a break once in a while from the strain of traditional sewn-in weaves but still with a nice hairstyle.
6. Beginners friendly.
And it is no skill needed wig as it is very friendly and suitable for beginners who haven't tried human hair wigs before. After all, you don't need to cut the extra lace.
7. More affordable.
Compared to a lace wig, the V part human hair wig is more affordable because of the machine-made construction. And it is an important reason that most customers choose v part wigs. A V part wig is absolutely a great option for customers who are on a budget.
8. Super natural look.
The main complaint most people have about wigs is that they look fake. Wearing lace wigs need lots of skills, your hairstyle will look unnatural if poorly processed or inappropriately applied. Without any lace, the wig cap of a V part wig is undetectable.
How To Wear A V Part Wig?
Now, you may wonder how to wear a V part wig. Let me tell you.
Step 1: Align the front of the V part wig with the front top of your head. You can determine the opening size of the V part according to the size of your head.
Step 2: Brush a small section of your natural hair around the edges at the front on both sides over the top of the V part to hide the wig better.
Step 3: Clip in the wig just slightly behind a small chunk of your natural hair, making sure that your hair looks as natural as possible.
Step 4: Flat iron the leave-out together with hair from the V part wig so that it blends smoothly & seamlessly.
Different Hairstyles
V Part Body Wave Wig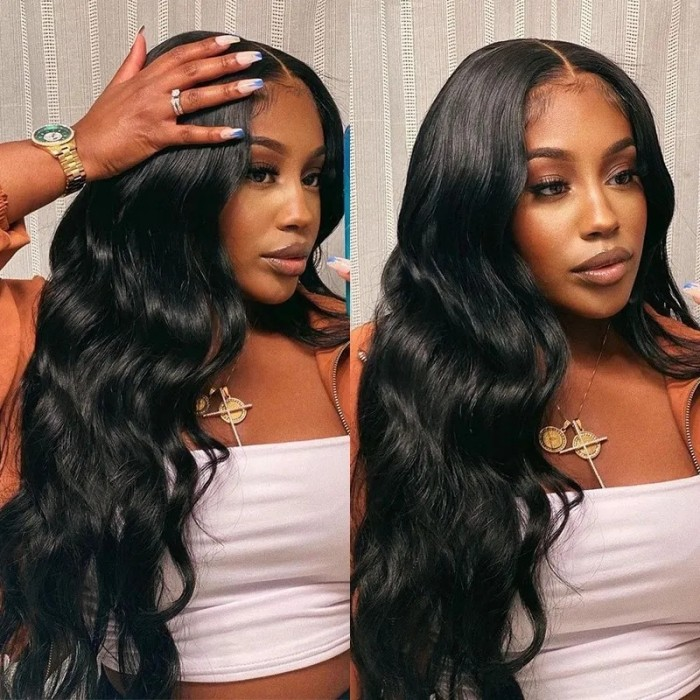 V Part Curly Human Hair Upgrade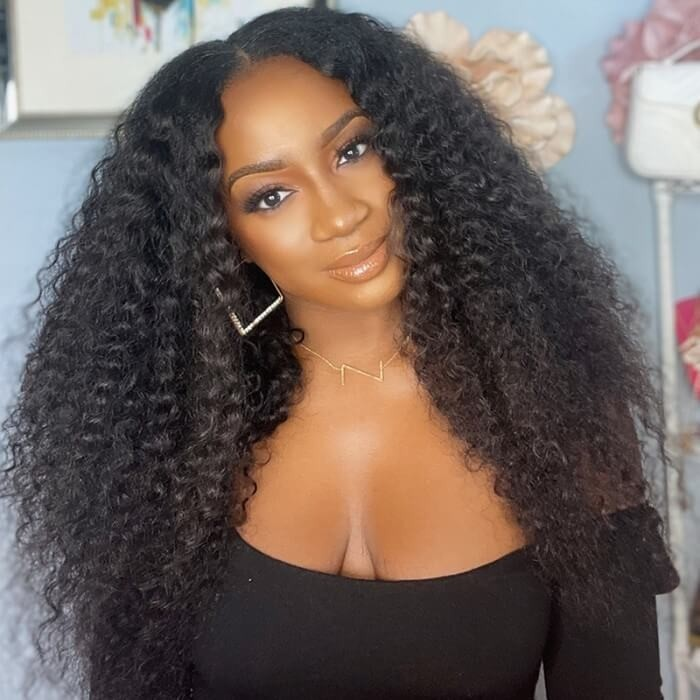 Balayage Highlight Curly V Part Wig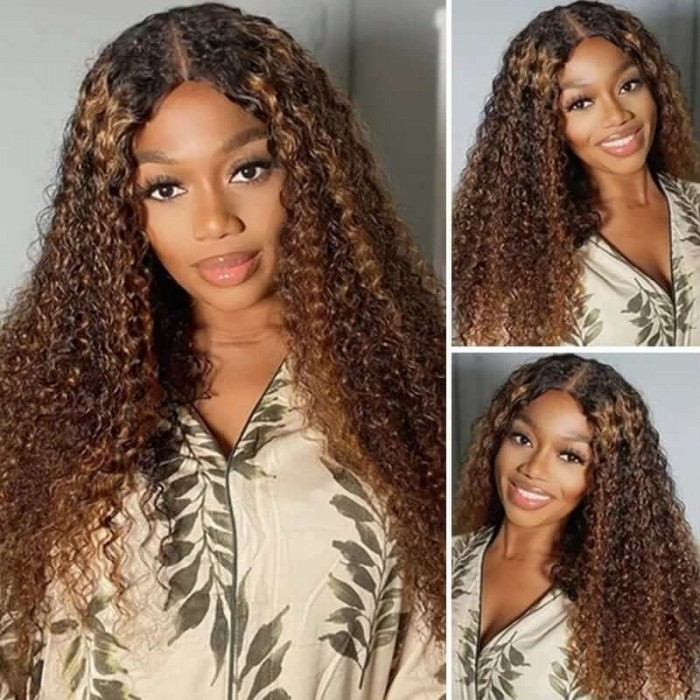 Kinky Curly V Part Wig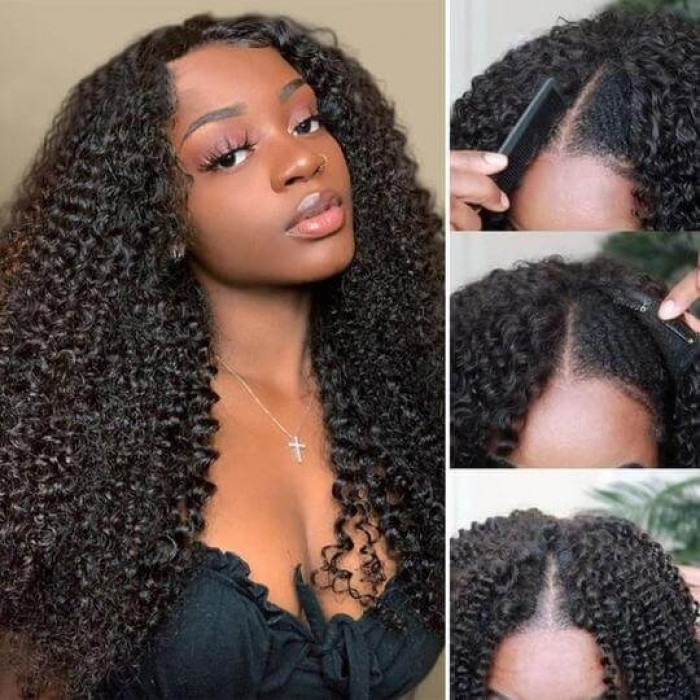 Straight V Part Wig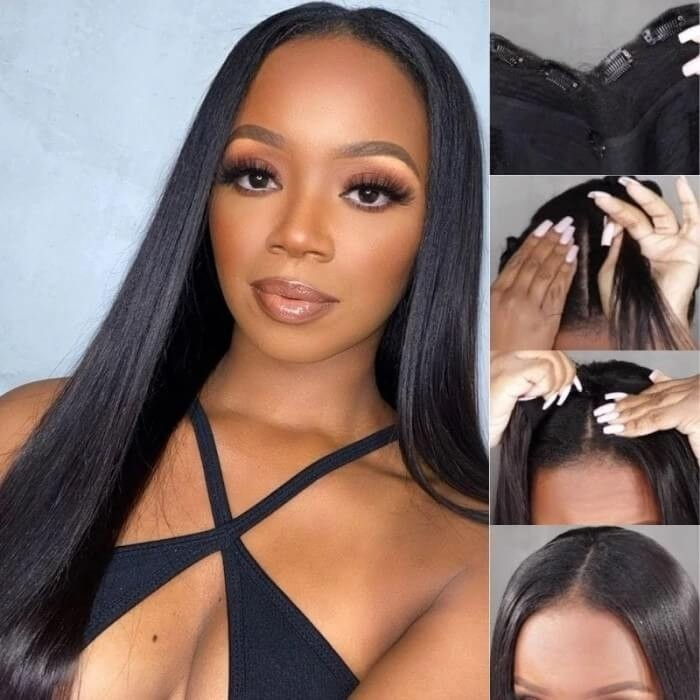 Highlight Balayage Body Wave Wig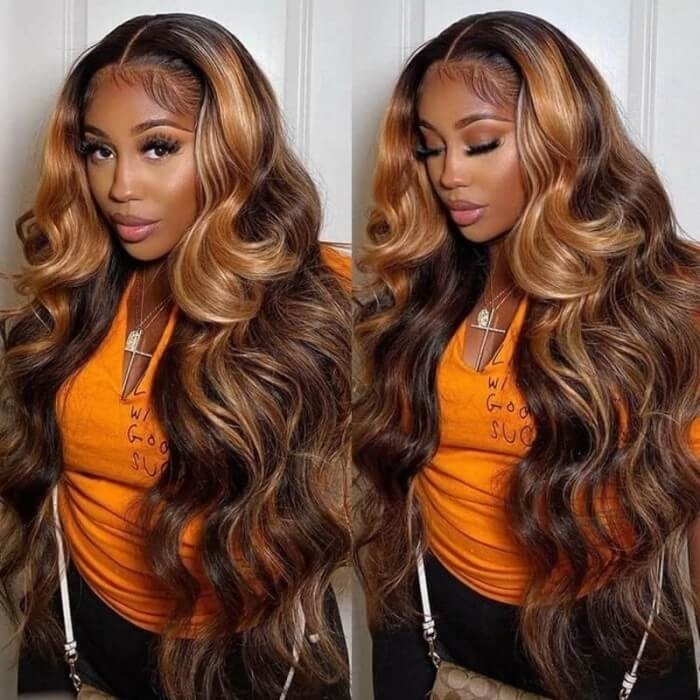 Straight Bob V Part Wig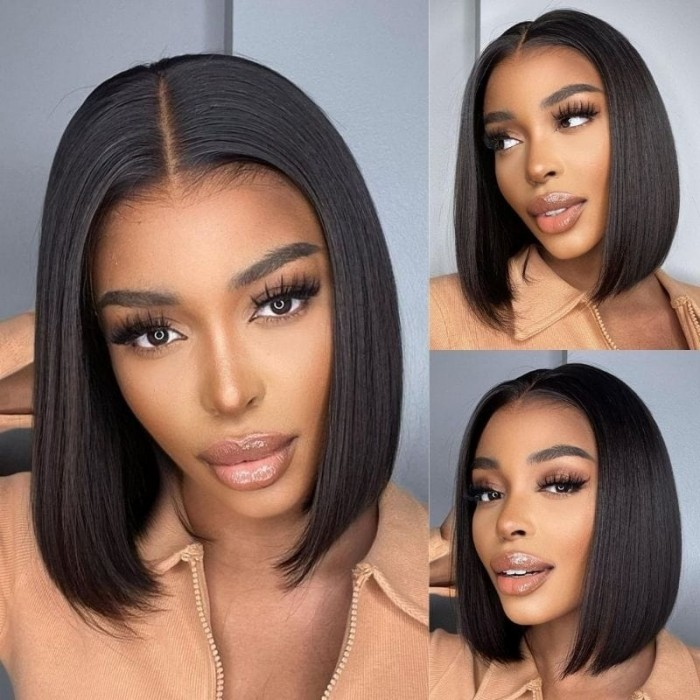 Glueless Jerry Highlight Curly Brown V Part Wig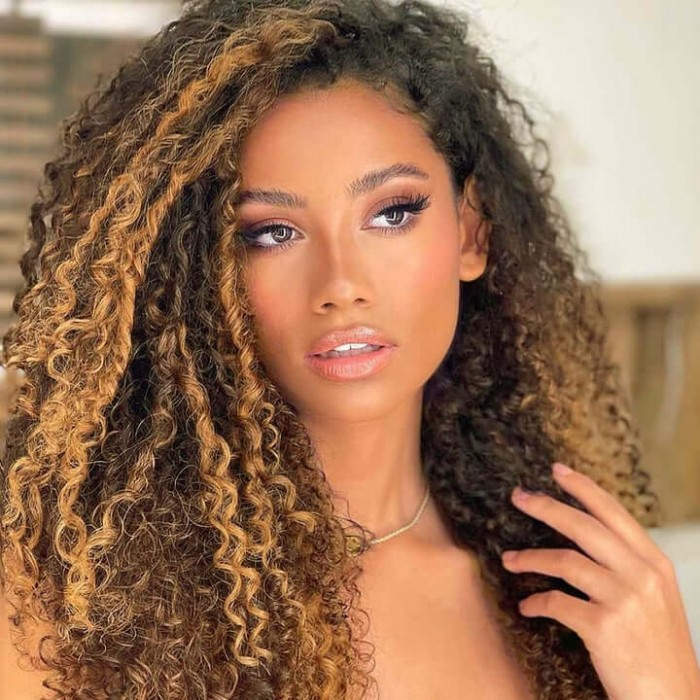 What do you think of the glueless V part wigs? If you are interested in them, you can look through Hurela to look for your favorite wigs. We are a manufacturing-based seller, we can give you low price, high quality. All our hair products are made of genuinely 100% high-quality human hair.
Write For Us