V Part Wig: A New Trend You Should Know
Jun.10,2022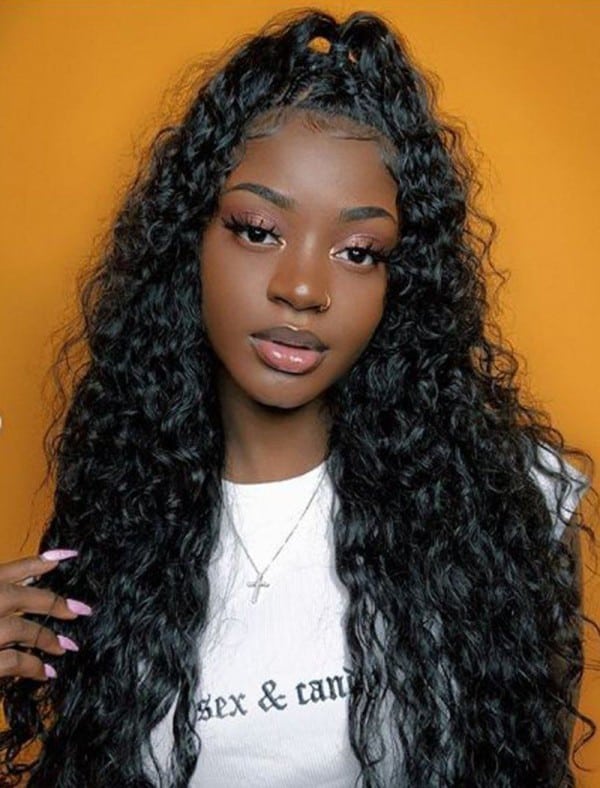 A new trend has recently approached us. V part wig distinguishes itself from other types of wigs. A growing number of wig wearers and lovers prefer to wear a v part wig, which is becoming increasingly popular.
So, what exactly is a v part wig? Why is the v part wig becoming popular? What type of person should wear a v part wig? How do I put on a v-part wig? Continue reading to find out.
I.What exactly is a v part wig?
The front of the wig cap has a v-shaped opening for the v part wig. You can pull your natural hair out through the v-shaped opening. Some people confuse the u part wig with the v part wig. Because the v-shaped opening is much smaller than that of the u part wig, the v part wig is also known as a thin part wig.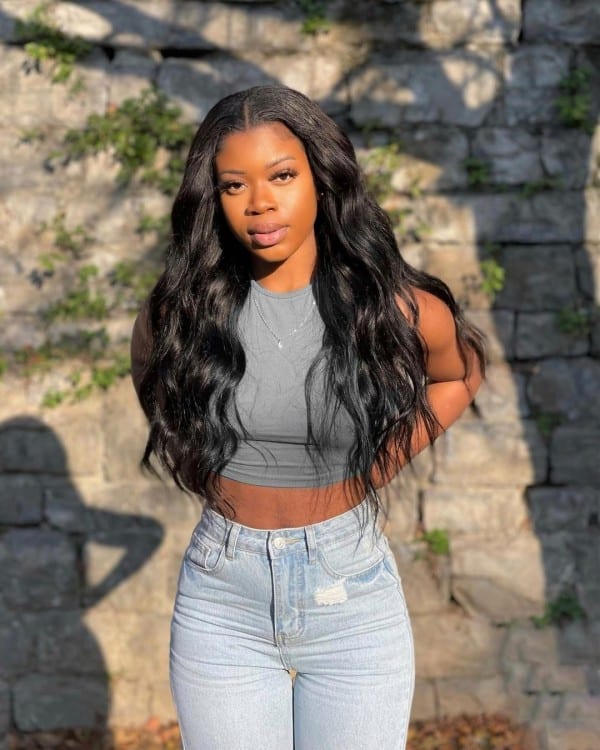 II.Why is the v part wig becoming popular?
The v part wig is becoming increasingly popular among females. The V-part wig appears to be a new trend. Why is the v part wig becoming popular? There are several reasons for this:
1. Superior Quality
V-part wigs are made entirely of human hair. They are bouncy, soft, smooth, and tangle-free. Hair can withstand higher temperatures. As a result, you can create any hairstyle you want with your flat iron and curling iron. Furthermore, bleaching, dyeing, and perming are all permitted. On V-part wigs, you can let your imagination run wild.
2. Appearance of Natural Origin
A human hair V part wig looks exactly like your own hair. Furthermore, the V-shaped opening left for your natural hair on top of your head can help your wig look more natural. You can save a portion of your natural hair to cover the open weft and perfectly blend your hair with the wig to achieve a realistic effect.
3. Simple to Install
Because there is no lace part in the wig cap of a V part wig, you do not need to use glue or cut lace. I understand that this is a difficult step for many beginners. With a V part wig, you can skip the most difficult part. Simply place it on your head and insert the internal small combs into your braided natural hair to secure it.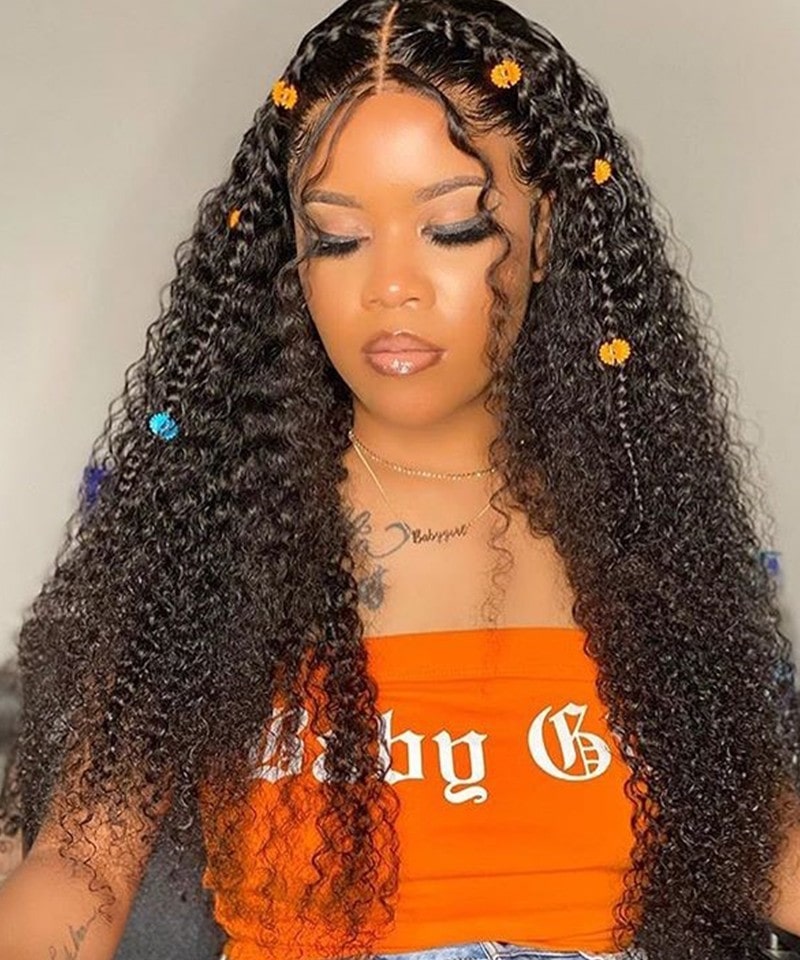 4. Protect Your Natural Hair's Health
Because the installation steps of v part wigs are so simple, you can take it off after a long day without having to wear it for nearly a week. You can give your natural hair and scalp enough time to relax and breathe at night. You can use this time to massage your scalp, which can increase blood circulation and improve scalp health.
5. Textures and colors to choose from
V part wigs come in a variety of hairstyles to meet the needs of different people, such as body wave V part wigs, straight V part wigs, curly V part wigs, deep wave V part wigs, water wave V part wigs, and so on. There are also various hair colors available, such as natural black, brown, ombre, highlight, and so on. So you don't have to be concerned about whether the hairstyle of V part wigs is single or not.
6. Less Expensive Price
V-part wigs are less expensive than lace frontal wigs. You can get a more natural-looking wig for a lower price. They can also help you save a lot of money on salon installation costs when compared to hair weaves. This is great news for girls on a tight budget.
7. Ease of Upkeep
V part wigs are made of 100% human hair, so you can treat them just like your natural hair. Of course, we recommend using special wig shampoo products to help extend the wig's service life. At the same time, unlike the more delicate lace wig, the wig cap of V part wigs is machine-made, making it more durable. You no longer need to use and wash it with care to keep the lace from breaking.
III.What type of person should wear a v part wig?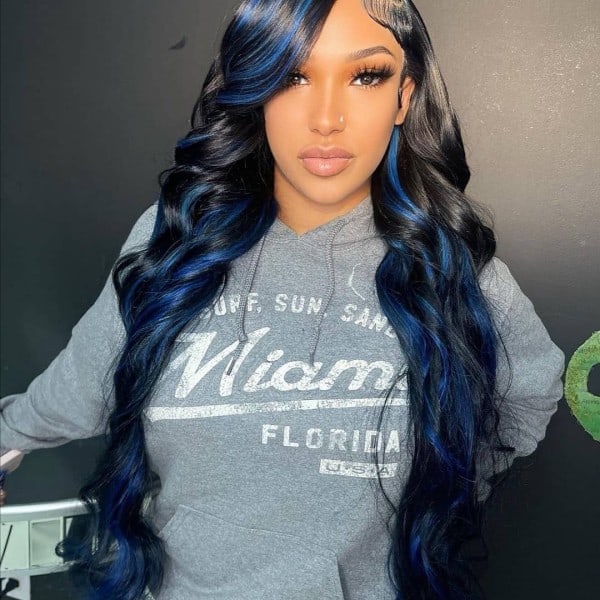 1.V part wigs may be a good option for those who are allergic to chemicals. A v part wig does not require glue to be installed.
2.If you want to save time and energy installing a simple wig, try a v part wig, which is easier to install than a lace wig.
3.V part wig is an excellent choice for those on a tight budget. It is less expensive than a lace wig.
Of course, if you want to try a v part wig, go ahead and do it!
This entry was posted in
wig
By Bailee
Write For Us
Questions & Answers
Q
How To Choose A Wig As A College Student?
A
Before you buy a wig, you need to start by considering your needs. You may already have the perfect wig in mind, but slow down! Think about the type of wig material you should have. There are many options. Now comes the fun part: choosing the style of your wig! It's easy to find some cheap wig … but that won't make your hair look better. When it comes to buying a wig that makes you look and feel great, go for quality. Choose a wig retailer that you can trust. They will offer high-quality wigs in styles that let your personality shine. As a college student, money is probably tight. When buying a wig, you'll need to calculate your budget. Since a wig is something you'll often wear, you may want to splurge a bit.