What Kind of Wig is Best for Beginners?
Aug.31,2020
It's quite common that beginners get puzzled by so many types of human hair wigs, if you do have no idea about what to choose, then try first a u part wig. Here we gonna specify u part wigs so that you are clear about it.
1. What Is a U Part Wig
U Part Wig is a wig sewn on an u part cap with clips and adjustable straps on the back. A U-part wig allows you to blend your own hair through a specific U-shaped opening at the top of the wig, thus it perfectly conceals the wig edge, and looks totally natural. Also, it allows more space for the scalp to breathe, and you may feel more relaxed and comfortable.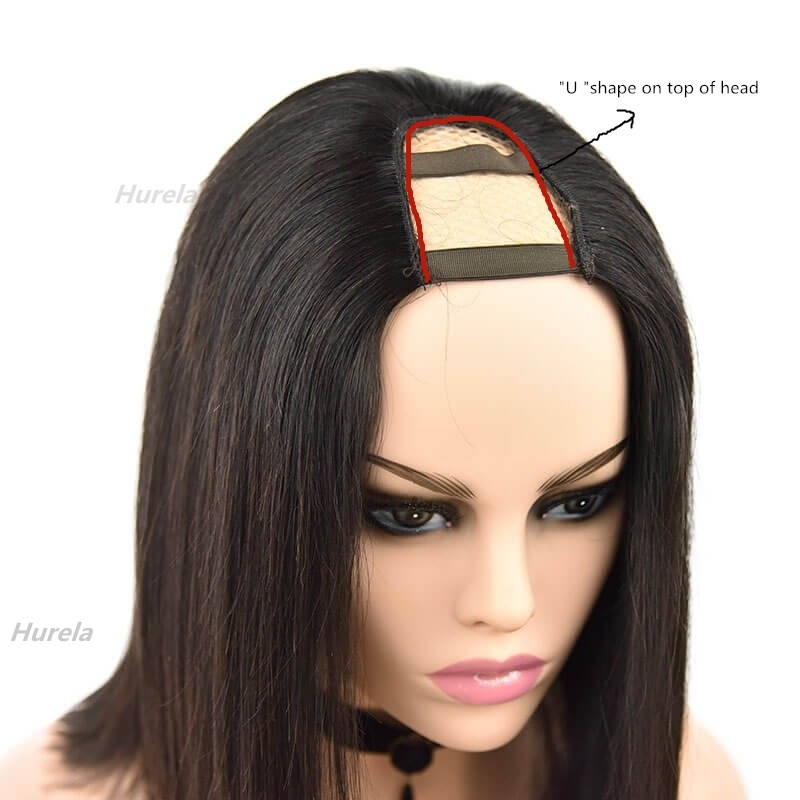 Compared to hair closures and lace part wigs, the u part wig covers a bigger area so that it can be quite stable on your head whilst keeping your head top ventilated.
2.
Why We Choose U Part Wigs
U part wig is made from 2 main textures: real human hair and synthetic hair, we highly recommend a real human hair u part wig because it does not hurt your hair. U part wig benefits you by:
2.1 Protecting your natural hair
Since the u part wigs make it easier to access your hair, you will have more chances to do proper washing and deep conditioning for the hair. Always keep your hair in good condition. The "U" shape edge is very scalp-friendly and it will never hurt your weak hairline, thus preventing hair loss.
2.2 Transition to natural hair
According to the top hair volume you leave, an u part wig can be flexibly placed onto your head, you can use this u part wig if you want to transition to natural hair. It witnesses your hair growth since you can take it also at night and take good care of your hair. If with good care, it can be used for over a year. So you don't need to worry because u part wig is hurt less, even you can totally make it your own natural hair.
2.3 Hair growth
If you have a weak hairline or your hair can't withstand tight sew-in interlaces and weaves, at that point u-part wigs will be of incredible assistance to you. It helps in forestalling going bald.
2.4 Adaptable haircut
U-part wig permits you to have a moment of new hairdo and change your hairdo frequently and all the more quickly. It is ideal for any individual who needs to get hair extensions. At the same time, you can pick the area where you need to pull your own hair, and style the hair.
2.5 Wear and take off easily
It can save your precious time: There is no compelling reason to whine with sewing in singular tracks. In a few minutes, you can put on your u part wig and head out.
3. Does A U Part Wig Fit Me
Actually u part wigs can fit most head types because the position can be adjusted flexibly by the straps and combs. The key point that leads to your final hair effect is the style you choose.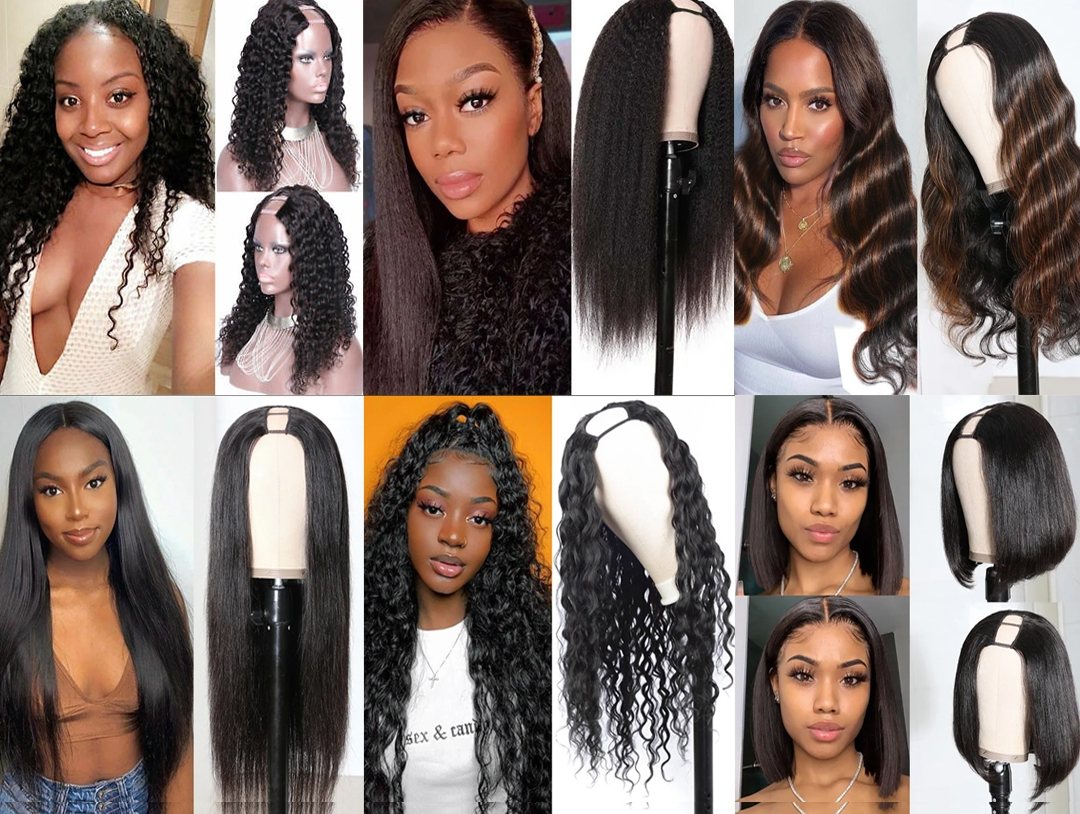 4. Notes of u part wigs
● 100% Human Hair with combs and strong straps that can be adjusted, average size fits most women's heads.
● A wear&go type of wig, effortless and versatile. Popularly speaking, you can pull your own hair out of the hole on the wig top, so it looks quite natural.
● Hair color&Hair length: black natural color that can be dyed with hair length from 12-24 inch.
● Hair style: Body wave, Kinky Straight, Kinky Straight, Bob, Kinky Curly, Jerry Curly, Long Straight, with 150% density
All the above factors contribute to a very natural-looking hair wig.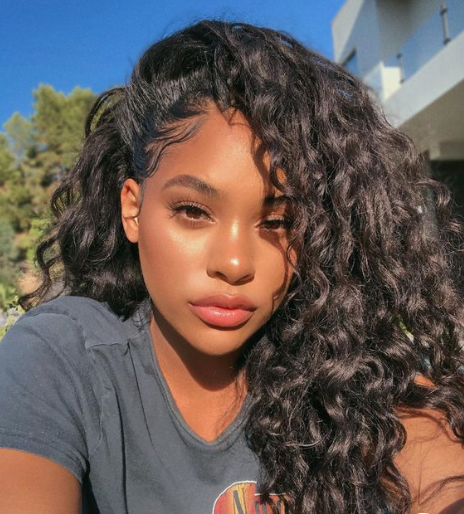 5. How To Wear An U Part Wig
U part wig is quite easy to install and can be finished within 5 minutes or even less. It is just track sewn on a wig cap. To start the establishment, you measure your head so way you realize how much hair to part and tie away.
Before you twist the hair down, separate your crown regions that will go over your wig. To pull this wig off, you must have medium or long hair with the goal that none of the tracks will show. It is conceivable in the event that you leave a portion of your hair lines out to cover the front.
Step 1: Braid your natural hair. You can make cornrows or mesh your hair in an ordinary manner. Attempt to make twists that lay as level as conceivable on your head.
Step 2: Once you have twisted all the hair up, wrap the braids intertwine into one another.Then try to pin them so they flat on your head. . Contingent upon how long you will wear your unit, you can make the braids thicker that permit you to take them out somewhat simpler. You additionally make them somewhat more slender in the event that you need to wear your wig for quite a while.
Step 3: As twists are laying level to your head, attach the U part wig. The wig comes in a lot of styles, you can pick an ombre, blonde, unusual curly or unusual straight wig. Furthermore, you can discover simple to put on and take off with a U part wig with cuts. Presently, put the wig on your head, adjust its position so you fulfill. Secure the wig by adding a clasp in the back part, and afterward shift aside cuts. Some of the time, the wig has little brushes.
Conclusion
You may have been clear about choosing your u part wig after reading this article for beginners, if you don't enjoy a long process of comparison between different wig vendors, then rest assured to choose your first wig here in Hurela, we have a complete product line to make delicate u part wig. We've been focused on women's hair wigs for 10 years, and will give you the most affordable price but high-quality hair wigs. Start from Hurela to open your beautiful life!
Write For Us
Questions & Answers
Q
How Is Kinky Straight Hair Made?
A
Kinky Straight hair weave is chemically processed for the hair to resemble, look, and feel like kinky curly natural hair that has been blown out or has a texturizer. This hair also shows off light soft crimps and luster.