TAX RETURN SEASON PRE SALE 2021
Feb.23,2021
The tax rebate season of 2021 is coming, hurela mall is here to launch, the tax rebate season warm-up event, discounts up to 35%, come and buy satisfactory wigs.
Content
TAX RETURN SEASON PRE SALE ACTIVITIES
HEADBAND WIG
HUMAN HAIR BUNDLES WITH CLOSURE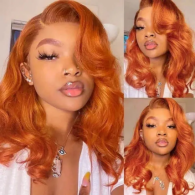 TAX RETURN SEASON PRE SALE ACTIVITIES
Time:2.23-3.01
UP TO 35% OFF+15 AGAIN
1.30% off weave products
2.32% off wig products
3.35% off of all headband products
4.Save $4 On Every $99
Save $8 On Every $129
Save $15 On Every $199
WHAT IS HEADBAND WIG
The word is short for periwig and showed up in the English language around 1675. A few people wear wigs to conceal the way that they are uncovered, which implies they have almost no or no scalp hair. A few people wear hairpieces to mask hairlessness; a hairpiece might be utilized as a less meddlesome and more affordable option in contrast to clinical treatments for reestablishing hair or for a strict explanation.
A headband wig is a type of wig that is made with a piece of material resembling a headband. The wig can be slid around the head and put into place using the headband rather than clips or other fasteners. Headband wigs can come in as many styles as standard wigs do, but their differences lie in the number of insert combs, headband softness, and the ability of the headband to be detached, as well as headband width.
Hurela headband human hair wig is made of 100% virgin human hair, they are gathered from sound little youngster benefactor and has not to compound prepared by any stretch of the imagination. It offers you the most normal-looking weaves. Adding a splendid scarf or headband to your wig can assist it with showing up in the event that you are simply adorning your common hair.
Human hair bundles with closure
As the name called, the human hair bundles can be also called human hair weave, they are made of 100% virgin Remy hair cut directly from the same donator's head by keeping the original cuticle, collecting and handling by facing the hair strands to the same direction, ensures all hair is collected from hair root to hair tip. During the production, there aren't any harmful chemicals added, then using the side-by-side sewing machine to sew the Remy hair into bundles. This is why the human hair bundles for cheap sales are also called double weft human hair bundles.
The bundles of a human hair weave can be used to extend the hair length, add the hair fuller, create the new hair looking, cover the hair loss, and solve the problem of baldness. The human hair bundles with closure and human hair bundles with frontal are also used to install the natural-looking human hair wigs for black women. So the human hair Brazilian bundles are highly welcomed by women all over the world. More and more women like to buy the best 100%
Pay Later Wigs Recommendation In Hurela Mall
---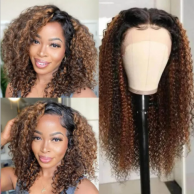 ---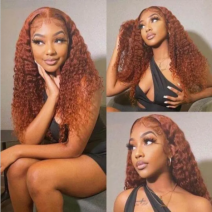 ---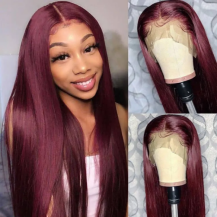 ---
Make Every Girl Afford Beautiful Hair
Hurela is an online global business that deals in the best hair wigs, lace closure suppliers, and human hair bundles. We provide 30 days of free return and exchange service, 24 online customer services for you, to ensure that your favorite hair can reach your hands smoothly and safely. If you want to learn more about wig-related products, please click www.hurela.com.
This entry was posted in
wig
By Hurela
Write For Us