Synthetic Wigs: How To Make Them Look Realistic
Jun.20,2022
Do you often wear synthetic wigs? Do you want to make it look more realistic? Then keep reading our Blog!
There are always tips to help you when everyone wears wigs to make your wigs look as natural and realistic as possible. These tips will help shorten your wig learning time.
Tip 1: Prepare yourself mentally for wearing a wig
Before you touch a wig, prepare yourself mentally. For some people, wearing a wig and feeling confident comes naturally, but for others, getting comfortable in a wig may take a little time and effort. But, as with anything you do, practice can make all the difference.
Here's a tip that can help you prepare mentally. Take some time to look at photos of real women wearing wigs, and photos of women with natural hair that you like. Why? Because one of the biggest fears women have about wearing wigs is that they worry their hair will look fake. By taking the time to look at wigs and natural hair, you will be able to make some adjustments to the wig to make it look more natural.
Tip 2: Research
The second tip is research! Being informed is an important factor and one of the best tools available to you. Wigs can look very realistic, and just like anything else, the more you know, the more you grow. This couldn't be more true for people who wear wigs. Whatever questions or concerns you may have about wigs, check them out. Watch YouTube videos, read blogs like this one, and visit Facebook groups dedicated to wigs. You'll learn a lot. That said, wearing a wig is very personal and we all have different preferences. Take what you learn that applies to you and absorb it so you can practice makes perfect.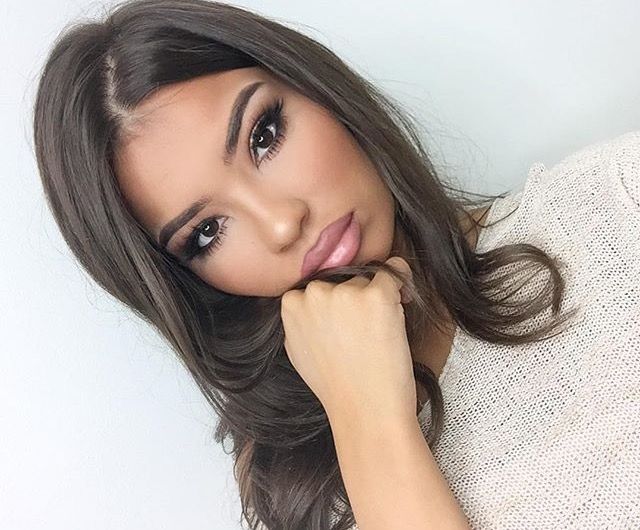 Tip 3: Hairline Tips
Now that you've done some research on the ways a wig can look more like natural native hair, let's talk lace! Here, you can find some lace. Not all wigs have lace fronts, but if you are planning on buying a lace front or already own one, I have some tips to make your hairline look more realistic. Some lace front wigs are pre-cut and ready to wear, while others require trimming down the lace.
If you plan to mix your wig with your own hair, then you can feel free to cut the lace to the wig's hairline. However, if you are not using your bio hair to blend the wig, please do so depending on your natural hairline, or cut it off. Remember - our hairlines are not perfect and are unique to our heads - so your wig's hairline should follow suit. I find that the natural imperfections of the receiving area and hairline really help the wig look more realistic.
Here's a bonus tip. It's keeping my widow's peak, sideburns, and the patches of hair around my hairline that extend beyond the wig's hairline intact, which helps to make the wig look more natural and realistic.
Tip 4: Find a wig with roots or create your own wig
Now that we've explored the hairline, let's move on to the roots and partial areas of the wig. Have you noticed that wigs with some roots (wig roots that are darker in color and mimic biological hair) look more natural? If you want to create the illusion of biological hair, choose a style with roots, or use a variety of products to create roots.
Tip 5: Create a more natural-looking part with powder
Now that the roots look more natural, let's work on the parts. Using powder on the part that matches your skin tone can help it look more like your scalp. To add further seamlessness, I apply powder along the hairline - where the lace and knots meet the skin. In the parking zone, I use the same powder as my skin tone, or slightly lighter, as our scalp often is. Along the hairline, I use the same powder as my skin tone and add a little bronzer to the forehead and temples near the wig.
We're getting closer now! There are a few things you can "do" to your wig to make sure it looks less noticeable. In addition to creating roots, adding "baby hairs" and sideburns can look a lot like a natural hairline. You can glue baby hair and sideburns so that you don't have to glue your entire scalp together.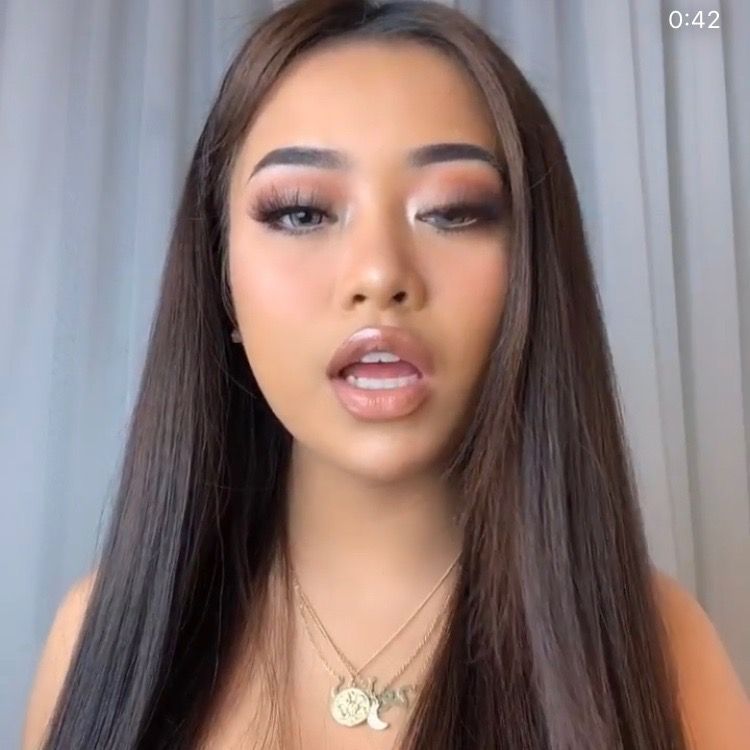 Tip 6: It doesn't need to look perfect
The most important tip is to avoid making the wig look too perfect. If you want your wig to look natural, remember that hair is free moving and usually doesn't stay in place. A synthetic wig may look like human hair, but it's actually fibers, and from the time the wig is assembled to the time it's packaged and shipped, those fibers can get squashed and pressed against each other. You can give your wig a messy beauty by plucking it with your fingers to fluff it up and make him slightly messy.
Finally, feel free to style and decorate! Treat your wig like your own hair, pin it up, add a headband, tie it into a ponytail, etc., and enjoy the fun!
This entry was posted in
wig
By Bailee
Write For Us
Questions & Answers
Q
How To Choose A Wig As A College Student?
A
Before you buy a wig, you need to start by considering your needs. You may already have the perfect wig in mind, but slow down! Think about the type of wig material you should have. There are many options. Now comes the fun part: choosing the style of your wig! It's easy to find some cheap wig … but that won't make your hair look better. When it comes to buying a wig that makes you look and feel great, go for quality. Choose a wig retailer that you can trust. They will offer high-quality wigs in styles that let your personality shine. As a college student, money is probably tight. When buying a wig, you'll need to calculate your budget. Since a wig is something you'll often wear, you may want to splurge a bit.