Something You Want To Know About Kinky Curly Hair
Jul.18,2022
Kinky curly hair has become a very popular wig on the market today as women around the world are going for a natural look. For African American women, Kinky curly hair has become a necessity. This is because the wigs are very similar to their own hair and therefore look very natural. Want to learn more about Kinky curly hair? Maybe you'll get to know about kinky curly hair after reading this blog.
What is kinky curly hair?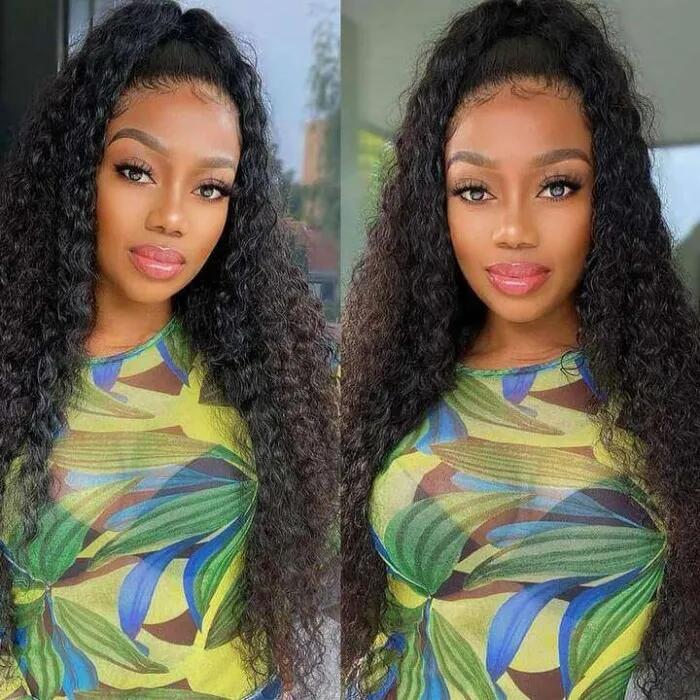 Kinky curly hair, also known as Afro kinky curly hair, is the natural hair type of people in Africa, Oceania, and parts of South Asia. Each strand of this hair develops in a "z" or "s" shape spiral. As a result, kinky curly looks more dense and voluminous than straight, wavy, or curly hair and has a rock and roll style.
Kinky Curly Hair Types
As we all know, hair can be divided into 4 types. They are type 1 - straight hair, type 2 - wavy, type 3 - curly, and type 4 - kinky hair. Kinky curly gives a rough and strong look. However, it is the most fragile of all hair types. This hair type experiences extreme dryness and needs constant protection and hydration. Depending on the hair pattern based on the curl, kinky hair can be further classified as 4A, 4B, and 4C, each with its own unique characteristics.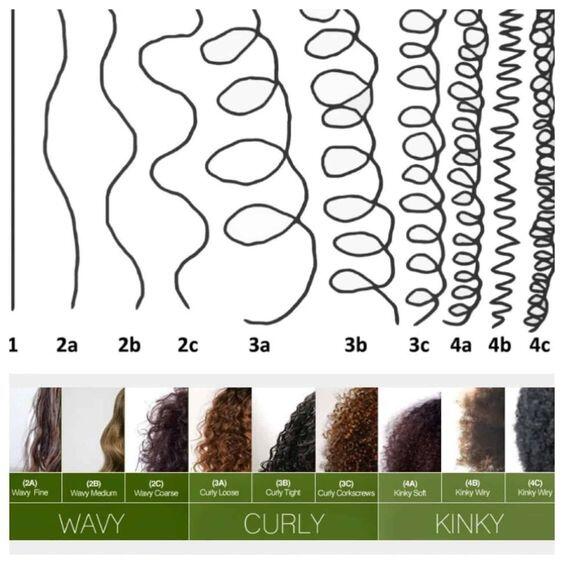 Type 4A hair has many tight curls that stretch in an "S" shape.
Type 4B hair is z-shaped and looks like a zigzag with sharp corners when it is curved.
Type 4C hair has a very tight "zigzag" pattern that is sometimes unrecognizable to the eye. What makes it hard to believe is that this hair type experiences the greatest amount of shrinkage - about 75% or more.
Advantage Of Kinky Curly Hair
1. Make your hair look denser and stronger.
2. Keep your scalp fresh by avoiding direct sunlight on your scalp.
3. Makes you look healthier.
4. It has a rock and roll style and can make you look cool.
5. It is voluminous and can provide more protection.
Disadvantage Of Kinky Curly Hair
1. Kinky curly is very curly and strong, which means it is very difficult for you to straighten it. You have to buy a high-quality flat iron and the process is quite complicated.
2. Kinky curly is very fluffy and dense. So handling it in the summer, especially on rainy days, is torture. You'd better put your hair in a ponytail in good weather.
How To Wash The Kinky Curly Hair
Step 1: Preparation
Pre-wet your hair before a full shampoo. This is the time you can start by using a deep conditioner and oil on your hair. Although this is not a necessary step in shampooing, it softens and smoothes the cuticle and gives the hair extra nourishment in a dry state. Then, leave in for about 20 to 30 minutes before rinsing off with water.
Step 2: Combing
Start by combing your hair with your fingers, which is gentler on your hair. Then you can use a wide-tooth comb to complete the combing process.
Step 3: Wash your hair
The shampoo is a great way to keep your hair clean, but many shampoos contain harsh sulfate chemicals that can remove the healthy, shiny natural oils your hair needs. So, it's best to choose a sulfate-free shampoo. You can wash it more often to help add softness to your hair.
Step 4: Conditioning
With conditioner, you can restore your kinky curly hair. This will also give your hair more softness and shine.
Step 5: Dry your hair
Once the above steps are complete, you will need to gently pat your hair with a towel to absorb most of the water from your hair and then place it on a wig stand to dry naturally.
How To Care For Kinky Curly Hair
1. Don't comb dry hair
If your hair is tangled, spray the knotted area with a leave-in conditioner spray and smooth it out with your fingertips. The conditioner will soften your hair, so this is a painless way to detangle the knots.
2. Comb from the bottom to top
When combing your hair, you should start at the bottom so you can gently untangle each knot. Instead of combing from the top down, which can build up a lot of knots. Even if knots are present, do not pull hard enough to cause breakage.
3. Pay attention to your hair while you sleep
The friction between your pillowcase and your hair can cause you to get tangles while you sleep. Therefore, you can use a pillowcase with a silk texture.
4. Keep your hair upright
When washing your hair, don't scrunch your hair into a ball on top of your head, as this can cause tangles. Instead, keep your head upright and concentrate the shampoo on your scalp, which is the main area that needs to be cleaned.
Where To Buy The Best Kinky Curly Hair?
Do you want to buy the best quality kinky curly wigs at the cheapest price? Hurela's kinky curly wigs are made from the best quality 100% virgin human hair. There are even different colors and lengths for you to choose from. Are you hesitant because you don't have a paycheck yet? Don't worry, Hurela offers you buy now pay later wigs. Please feel free to contact Hurela's staff with any questions.
Write For Us