Short Wig VS Long Wig, How Should You Choose
Mar.21,2023
When it comes to wigs, there are two main lengths you can choose from: short or long wigs. The availability of cheap human hair wigs in different lengths allows wearers to choose an ideal length that suits their style, taste, and preference.
If you are new to wigs, choosing the right length between a short or long wig might be challenging. Thankfully, we are here to help out by giving you tips to help you determine which wig length is ideal for you. In this article, we discuss the following:
-Advantages of short wigs
-Advantages of long wigs
-How to choose the correct wig length for you
-Conclusion
Let's get started!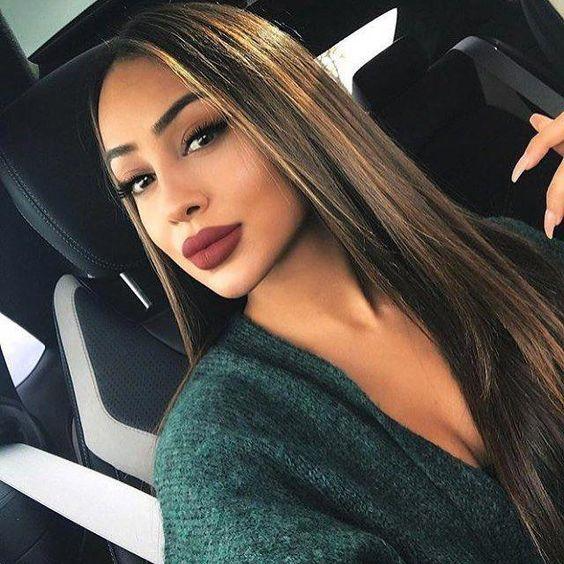 Advantages of short wigs
Short wigs come with a set of benefits that make them ideal for certain ladies. These benefits include:
They are absolutely gorgeous.
The days of hiding your face with your hair are long gone. It's time to show off your cheekbones and make a statement! Your innate beauty is enhanced and brought to light by a pretty short curly lace front wig, which gives you a sexier, livelier, and more assured feeling.
They are cost-effective.
If you want to cut costs, short wigs are the solution! You can save money with short wigs by using less product and causing less harm. Simply said, a bottle of hair care products will last longer the shorter the hair wig and the less shampoo and conditioner you will need. Shorter wig styles are less exposed to the weather than longer wig styles, which means they will last longer and won't break as quickly.
They require less maintenance.
If you opt for a short wig, maintaining your hair will no longer be a burden. That's because short wigs require far less time to style and dry, giving you more time to pursue your passions.
They are healthier
Compared to longer wigs, short lace front wigs are known to be healthier because of less heat damage. Short wigs only look great only for a while, so less time is spent using heated styling tools like hair dryers, straighteners, curlers, and coils to style your hair. Thus, there is no worry about breakage or split ends.
Advantages of long wigs
Long wigs equally have their unique benefits, including:
Long wigs blend wig everything
In contrast to short hair wigs, long affordable human hair wigs can practically be used on any face or body type. When wearing a long wig, you always have the option to alter your hairstyle to give it a more modern appearance. With a long hair wig, you have the options of bangs, layers, and fluffy hairstyles.
They are pretty much versatile.
A long-hair wig is very versatile! You are free to style it any way you choose, whether with a braid, ponytail, bun, strap or straps, a headband, fully straight, or with or without curly hair. You may always alter your appearance in any way you like and present yourself differently.
They are more feminine.
Individuals who lose their hair frequently feel like they have lost a piece of themselves. As long hair is connected with femininity, it might be challenging to access that side of yourself after cutting it short. A long hair wig can significantly boost your confidence if you lose your hair.
How to choose the correct length
Here are factors that will guide you on how to choose the correct length of a wig.
Your height
One thing you should consider when buying wigs afterpay is your height. The length of the wig should complement your height. For instance, you shouldn't select an exceedingly long wig if you aren't exceptionally tall. You'll look shorter and experience stress. Short wigs are the greatest options. You'll appear taller than you actually are as a result.
Your body shape
Your body structure and shape can impact the wig length you should buy. For instance, if you are taller and have a long torso, a short wig can look shorter on you and be inappropriate for you. Like wearing a long wig, you can emphasize your long neck by wearing a long wig. As a result, when choosing a wig length, you must also consider your neck and torso lengths.
Your face's shape
When choosing the ideal wig length, you should also consider the shape of your face. After all, no matter what wig length you choose, it won't matter if it doesn't suit your facial shape. Hence, when choosing a wig length, try to choose one that suits your face well. For instance, women with square faces typically wear a short bob wig best. On the other side, women with diamond faces frequently look beautiful wearing short or medium-length wigs with curly or wavy hair.
Hair thickness
When choosing the ideal wig length, it's also important to consider the density of your hair. To make the wig look thicker and fuller, longer hair should preferably have a higher density.
Always choose long lengths, so you can always trim the extra lengths. If the wig is too short, however, it may be difficult to extend it, meaning that you would have wasted your money if you found out later that it was the wrong length for you.
Your lifestyle
The everyday maintenance of longer hair takes more time. Short to medium-length hair will fit you better if you don't want to spend much time maintaining and styling it. Long, dense hair is preferable if you're buying a wig to create different hairstyles.
Wrapping up
The length of hair that best suits you will depend on the abovementioned factors. We strongly advise selecting a long-hair wig if you prefer to try on various appearances. You can cut your hair to the desired length to get the length you want because long hair supports numerous hairstyles.
But, if the wig's length is too short, extending it would be quite difficult. We advise purchasing a short-hair wig if you have a tight budget because it can satisfy your wig demands and allow you to try something new.
Write For Us