Regular Comb VS Wig Comb, Which Is Better For Human Hair Wigs
Sep.06,2022
Now that you have found your perfect human hair wig you may ask yourself: What kind of wig comb should I use? Can I use my regular comb? And how to choose a special wig comb to make my wig last longer? Mastering the art of choosing the best comb for your wig is one of the most important components to achieving a flawless human hair wig and will benefit the life of your human hair wig in the long run. You may think it sounds difficult, but do not worry, it's not complicated! Read on and we will help you learn how to choose a wig comb today!
A Regular Comb is NOT the best choice for your wig.
You may not think twice about the type of hair comb you're using, but the truth is that your regular combs can be way too harsh on your human hair wig, causing the hair to stretch and loss forever. And things get worse if you have a human hair lace wig, some regular combs can cause serious damage to your lace wig base. The everyday comb is not the best choice for your human hair wig. Instead, we suggest using a special wig comb. But what does a wig comb look like? How do they differ from regular combs, and what different options are available? These questions all matter to maintain your wig's longevity and style.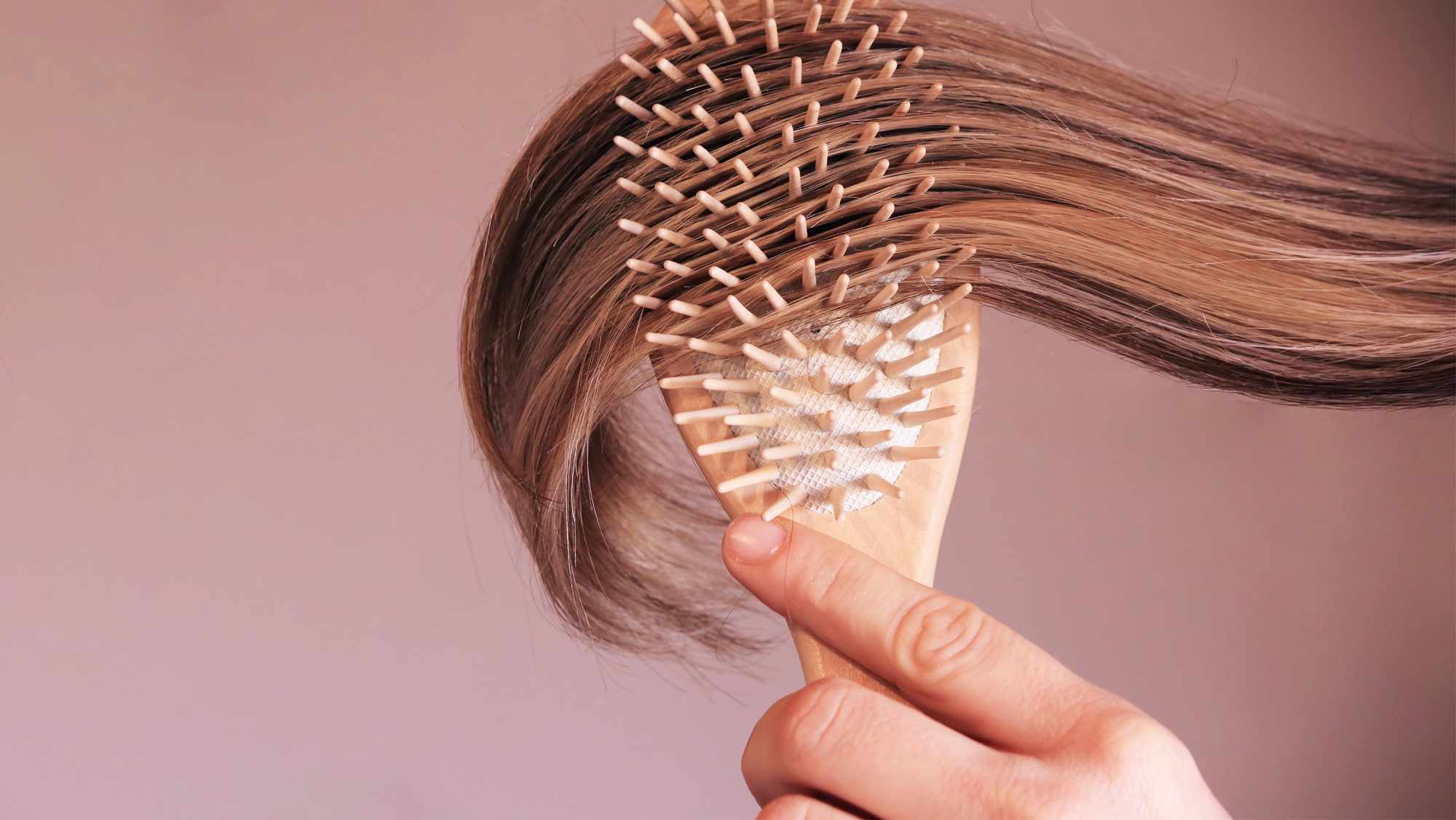 Wig Comb Options:
A wide-toothed comb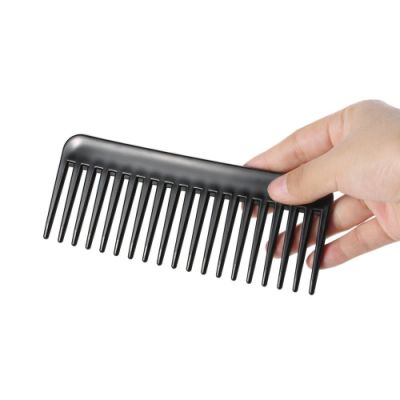 A wide-toothed comb is a common choice for women in need of a wig comb. The teeth are set very wide apart and allowed to glide through and release tangles and refresh the style without a lot of friction causing wear and tear. Be sure to start from the ends of your hair and work down to the root. At the same time, these wide-toothed can be small, easily fitting into your handbag for a quick fix.
Looper large wig brush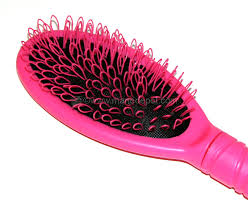 This unique looper large wig brush can keep your human hair wigs in a good shape without snagging and pulling at any wig hair strands. It featured a smooth handle and flexible bristle that act as a detangling comb to remove knots without any extra effort. If you want to preserve your wig, this brush is a must-have.
Dual-edge brush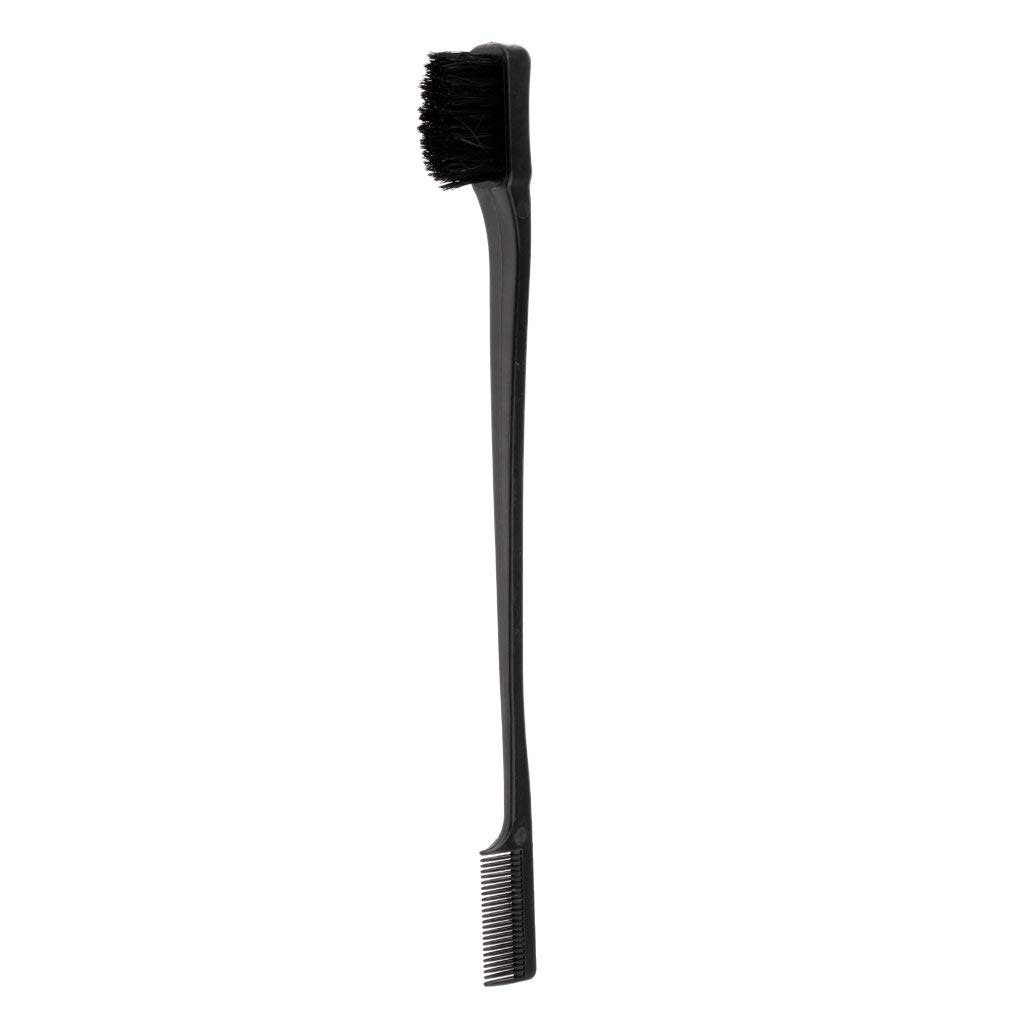 The dual-edge brush is a 2-in-1 tool featuring a brush on one side and a comb on the other side. It is a must-have addition to your styling kit. This double-sided tool is ideal for a natural look on the front and creates a seamless hairline, combined to help you tame hair, eyebrows, and eyelashes with ease.
How to Comb a Wig?
Now that you have chosen your wig combs, you may be wondering how to comb my human hair wig. Follow the basics, you will fine tune your technique for your unique style and you will be out door, looking fantastic, in no time!
1.
Do not comb a wet wig
The one thing you never want to do is comb your wet wig. Especially, this is true for human hair wigs. The human hair wig is weakest when wet, so you'd better let it air dry before combing it.
2.
Divide wig into sections
Before combing, divide your human hair wig into sections first. If your wig is curly, combing each ringlet separately is even more important. The advantage of doing this is that you do not mix up what you've already brushed. Also, the action can be a time-saver.
3.
Use your wig brush from the bottom up
When you start brushing your human hair wig, start at the bottom and work your way up. Brushing from the top to bottom may be tempting, but that action can cause hairs to stretch and break. Meanwhile, it is significant not to get too close to the cap, as the teeth of a brush can snag the cap and tear it.
4.
Be gentle and go slow
Comb your human hair wig as gently as possible. Using too much force will lead hair to fall out. Try your best not to rush. If you take your time and comb your wig carefully, you will get good results. After a good brush, your wig will be just like new!
Are you ready to swap your wig combs and brushes? Do you want to comb your human hair wig personally? All tools and brushing steps mentioned above will benefit the life of your wig in the long run. Try and do it now. After a great combing, your wig will be just like new. When your human hair wig is in good shape, the maintenance is quicker and easier. Enjoy your revitalized wig!
Write For Us