Lace Frontal Wig Hairstyles For Afro Women
Aug.18,2022
If you want to try different hairstyles, or you want a variety of fashion styles, then try the lace frontal wigs. The lace frontal wig has always been very popular. Many stars like to wear them. Many people like lace frontal wigs because of their versatility. Lace frontal wig can provide unlimited styling options for your hair. When using a lace frontal wig, you can have any hairstyle you want. Every woman can wear these wigs to create a beautiful and natural appearance. If you don't know anything about the lace frontal wig, or you don't know how to design your hair even if you already have the lace frontal wig, then keep reading. This article will describe what is a lace frontal wig and the hairstyle suitable for the lace frontal wig for your reference.

What is a lace frontal wig?
The lace frontal wig is a kind of wig whose hair is manually tied into thin, almost invisible lace material at the front hairline. This function will produce a very natural hairline, because it gives the illusion that hair is grown directly from the scalp. The lace part of the wig is hand woven by workers. The worker weaves hair into the lace one by one. The size of the lace front wig is 4 × 4, 13 × 4 and 13 × 6. Different sizes can produce different hairstyles.
For all wigs, the life span is determined by the hair fiber of the wig. If properly maintained, the lace frontal wig can be used for more than one year. In order to extend the service life of the lace frontal wig, we recommend that you wear two wigs in turn. Having multiple wigs also helps your daily washing, because you can prepare a clean wig in case of bad weather or emergency.
Lace frontal wig hairstyles:

1. Curly Bob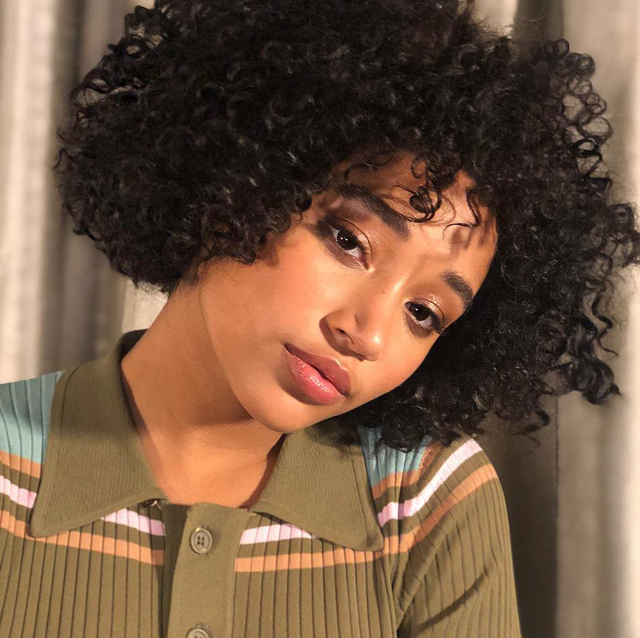 Curly bob is a bob type. If you want to make a curly bob with a lace frontal wig, you should choose curly hair. Curly bob looks very cute and easy to take care of. Curly bob is also very versatile. If you like the casual style, you can use curly bob with white T-shirt and jeans. If you like sexy style, then it is a very good choice to match with tight dress. Curly bob can outline the curve of your body and make you look more sexy and charming.

2. Low Ponytail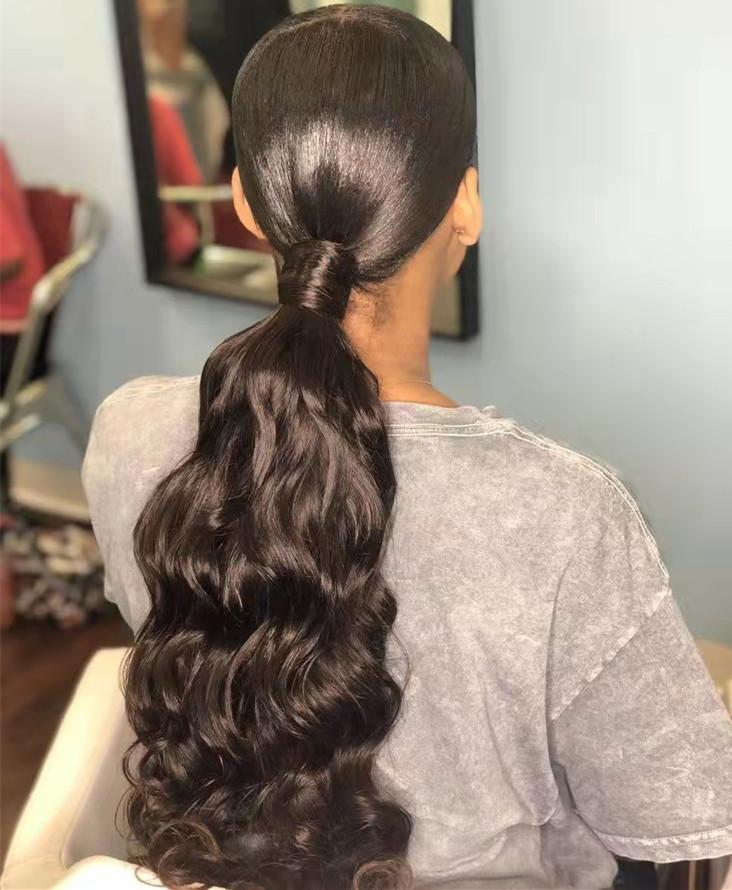 A low ponytail is a stylish hairstyle. The low ponytail looks simple, but don't underestimate the power of simplicity. The low ponytail is simple to do, but it can be done in many ways. You can have a sleek, low ponytail with curly hair. You can also braid your hair in a variety of braids to make a low ponytail look more delicate. Furthermore, you can also try some bold colors in your hair with highlights to increase the appeal of a low ponytail. Either style is simple and stylish.

3. Side bangs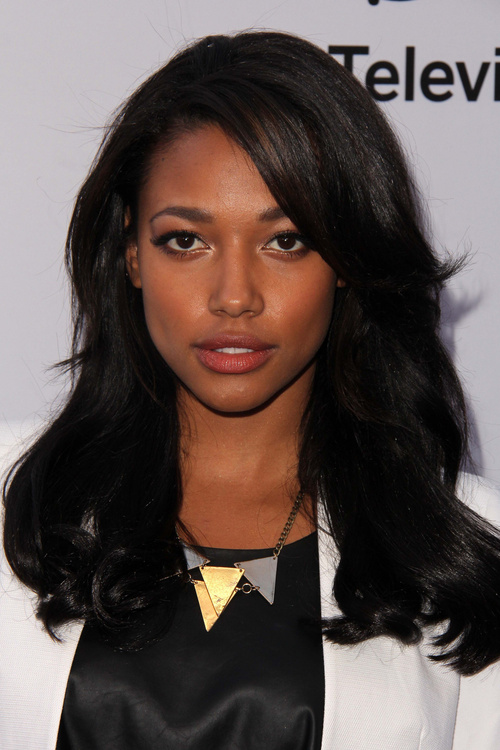 Many celebrities have embraced side bangs when they attend to important meeting. Because side bangs can not only shape your hairstyle, but also your face shape and overall appearance. With its versatility, side bangs are very popular today. Side bangs are stylish and convenient for everyone. It also works well in all situations. And side bangs are so convenient that you don't have to spend too much time creating the look in your daily life. Side bangs look sexy when paired with curly hair. Side bangs look elegant when paired with straight hair.

4. Straight hair with straight bangs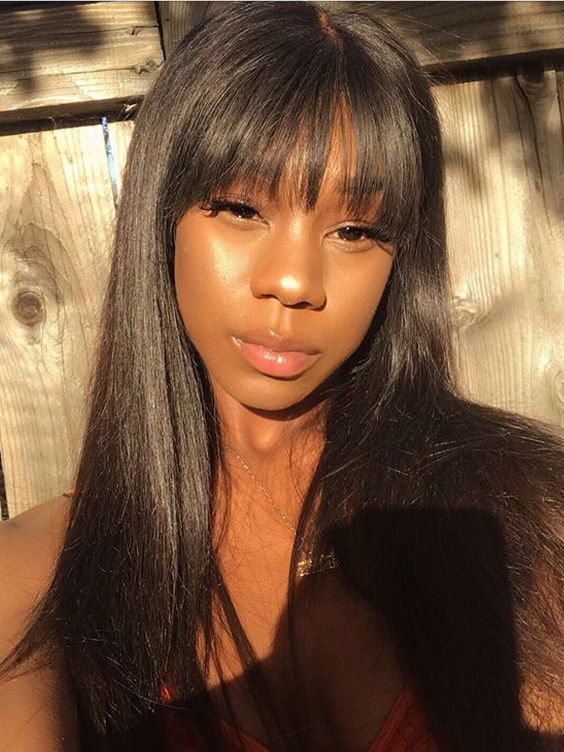 Bangs are an important tool for changing hairstyles at any time. If you're tired of middle parting hairstyle or side bangs, try straight bangs. Straight bangs can decorate your face. Especially those with long face and wide forehead are suitable for keeping straight bangs. The combination of straight bangs and straight hair can make you look younger. If you add some bright highlights to your straight hair, it will look more fashionable.

5. Wavy Ombre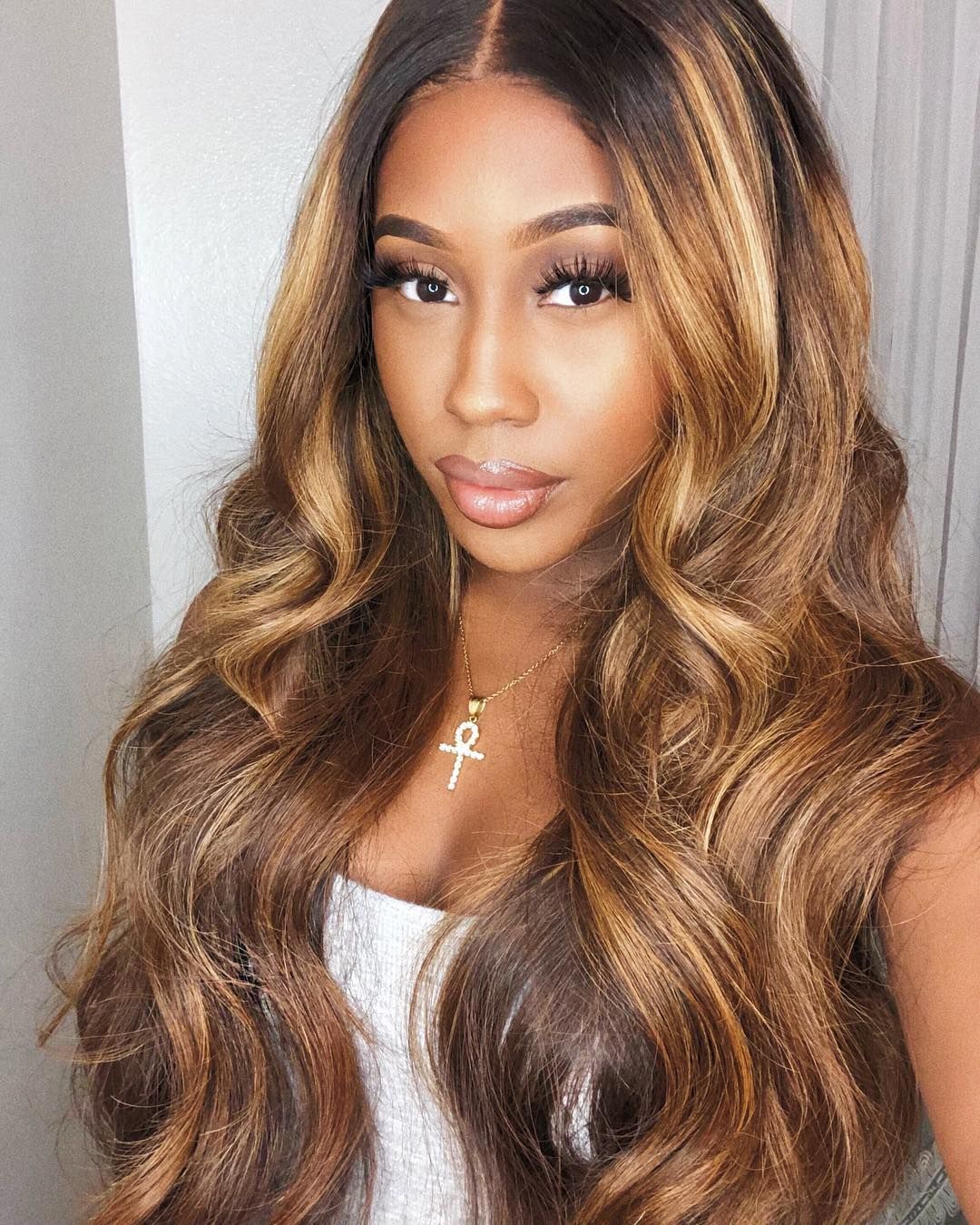 Ombre hair is the gradual lightening of the hair bundle, usually fading from darker colors near the roots to lighter colors at the ends. The word ombre is a French word meaning "two-tone". Ombre can be very subtle or very dramatic. The look you want to achieve will depend on the technology and brightness level. The combination of ombre and curls is one of the most popular styles. Ombre with body wave looks sexy and attractive, showing off your figure and adding to your charm. Combine ombre with little curls to make you look more lively. Brown ombre is the most popular hair color. Dark to light brown ombre give extra texture and elasticity to wavy hair. And it's a low-maintenance color option, especially if you choose the hue closest to your natural hair color.
Write For Us
Questions & Answers
Q
Which is better full lace or front lace?
A
Both types of wigs are extremely durable but since full lace wigs are pasted to the head entirely, they tend to have a slightly stronger durability.

Q
How long do lace front wigs last?
A
Lace front wigs with synthetic hair can last up to one year while 100% human hair lace front wigs can last up to three years, with proper care.
Q
Do lace front wigs ruin your hair?
A
Since heavy-duty adhesives are used when applying lace front wigs, it is not uncommon for hair loss to occur with the repeated use of lace front wigs. The combination of irritating adhesives and tension on the hairline can cause extensive damage, with receding hairlines occurring as an undesirable—but common—outcome