Lace Front Hair toppers VS Lace Front wigs
Aug.23,2022
Lace frontal hair toppers and full head wigs are popular these days. Many people use them to cover hair loss, add hair length and volume. People confuses hair toppers and full head wigs as they both can give women more pretty appearance. And what are the differences between these two? Follow me, let us find out the answer together!
Function
Lace front hair toppers are a kind of lace front wigs used for covering hair loss in the top area of your head and adding hair volume. Most hair toppers are lace frontal hair toppers, which means the hair will be sewn onto lace strip by strip and attached into your own hair by clips.
Lace frontal wigs are full head wigs, which not only conceal the crown hair loss but cover big area Alopecia areata or baldness. And fixed by transparent lace, lace front wigs seem more close to your own hair. The color of lace is also close to your scalp, so that makes the wig realistic.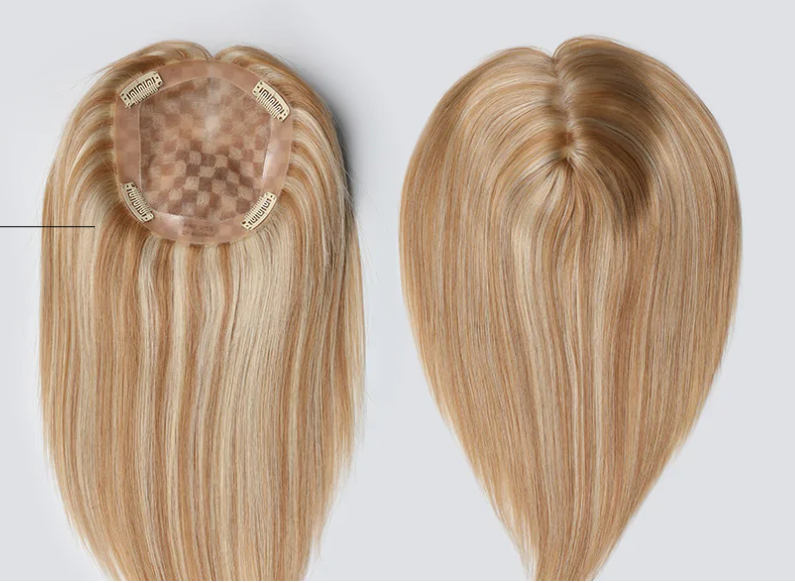 Size
The measurement methods are totally different from measuring toppers size and wigs size. Because these two size indicate disparate things. When we talk about wigs size, a girl may say she wants to have a big one as she has a big head. That's true and right. Lace frontal wig needs to cover your whole head, so its size is your head size, but toppers differ.
The size of toppers depends on how much area you would like to conceal on the top of your hair. It is designed to cover the hair loss, in this condition, hair loss proportion is the right thing you have to know.
In detail, if you want to buy a full head wigs, please measure your head circumference, length from ear to ear, from top to nape. Make sure the wig suits for your head perfectly, not too big or too small. And when topper catch your eyes, just focus on the hair loss area. Measure the width and length of this area, from ear to ear, from top to back. There is no need to know the exact number of your circumference.
For hair topper, a little large than the true area is recommended. Because the only way to wear topper is to clip it onto your own hair, so add one inch to both width and length of the loss area will be more comfortable and easy to install.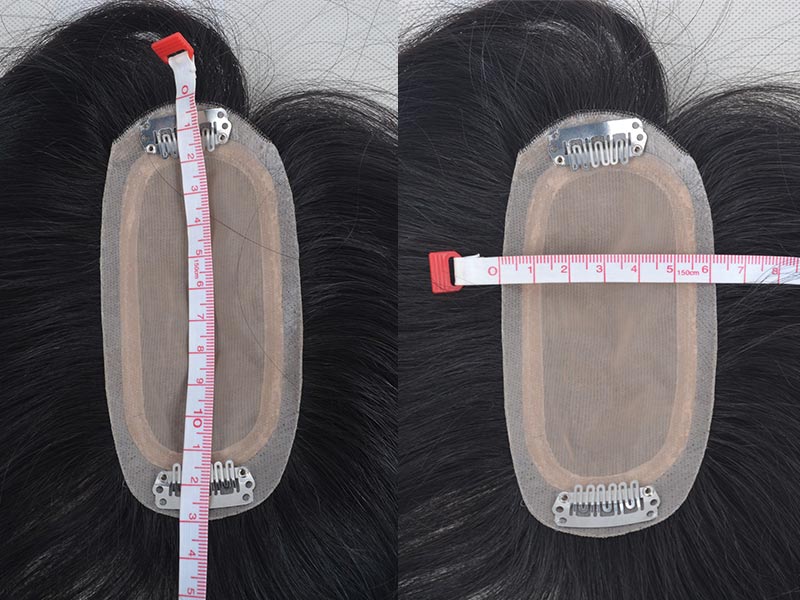 Thick or thin
Whether the high density or the low one you choose, weight of toppers and full head wigs are different. Full head wigs are made for the whole head, they can cover all your own hair and hold multiple hairstyles, so their densities are always not lower than your own hair density for safe keeping. Normally, wigs are not too short to conceal the hair under the wig cap. But for hair toppers, there is no this kind of limit exist.
Pick thin, medium or thick hair textures which are great for your own style and taste. If you just want to add hair volume and have no hair loss problem troubled you, your own hair texture is thin, medium or thin texture topper is your dream topper. It will be so nice and thin that you can rarely feel it. Your own hair is thick? Great! Pick a thick one and trim the topper to the proper length.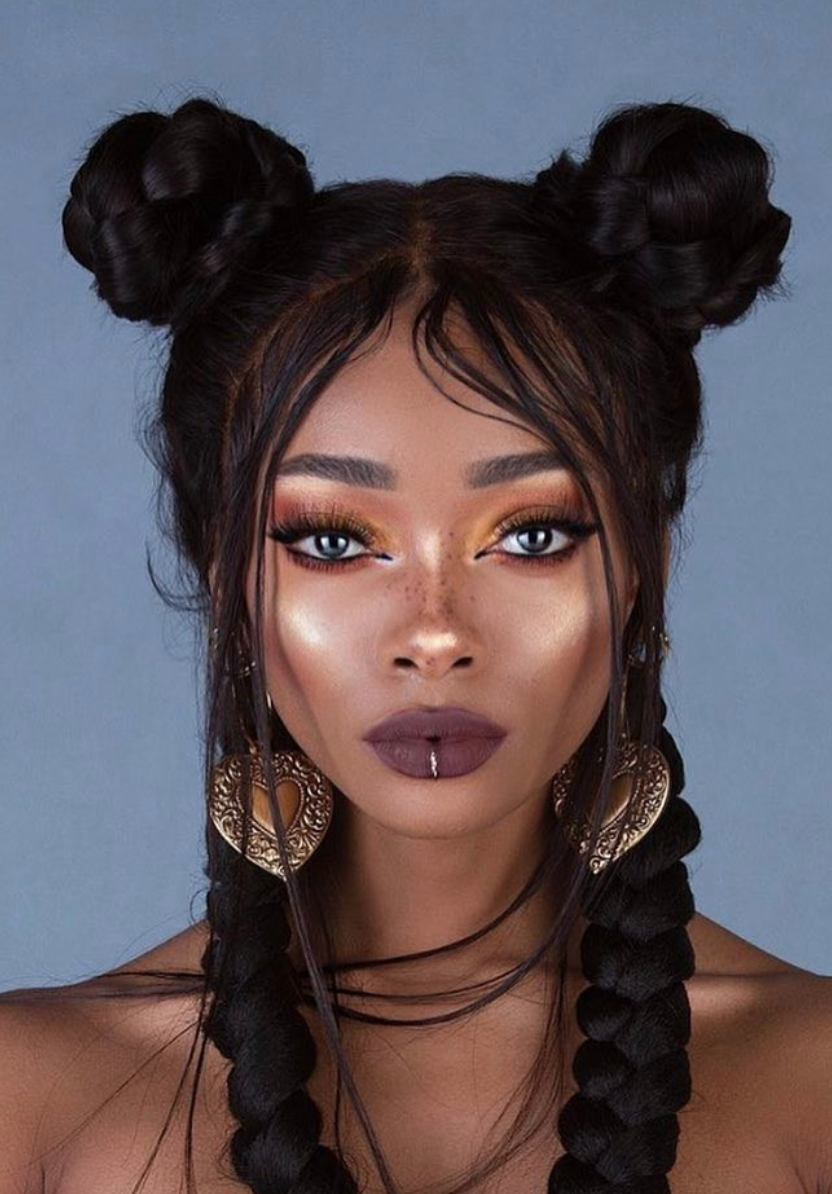 Length
According to last part, you definitely understand the performance requirement for topper and wigs. The same goes with hair length.
If you do not want to wear a wig cap, the same length of your hair is needed for hair coverage. And longer one could also be allowed. When you install your wig with a wig cap on your head, you can choose any hair length depends on what kind of hairstyles would you want.
Hair topper for this topic has different opinions. Longer hair is welcomed for all types of hair texture, but shorter than your own hair is not suitable. Compared with hair on the other area, longer strands can be trimmed, short length will looks disharmonious. Moreover, if your hair seem unbalanced, the hair topper will be obvious and fake. So, please selection the right length, close to your hair or longer.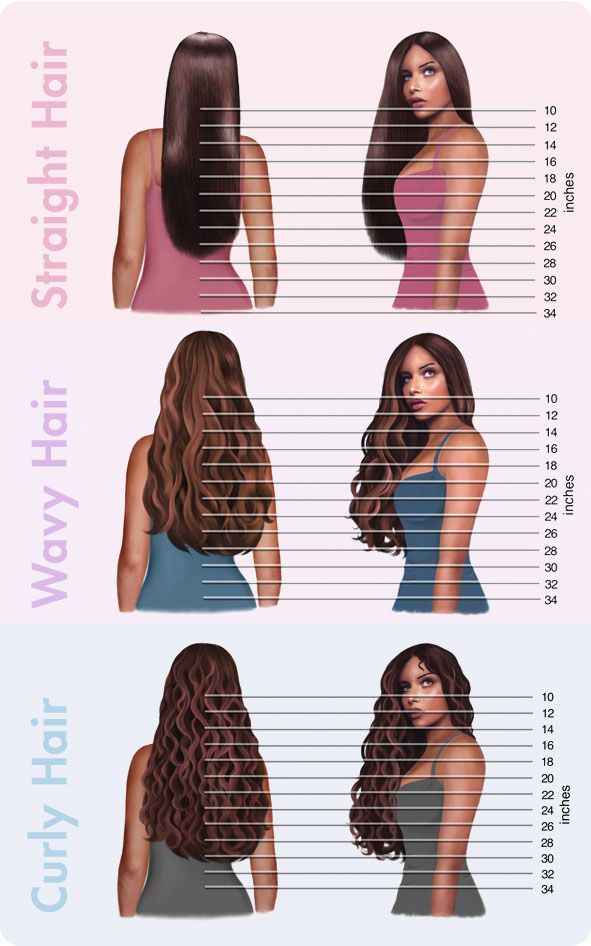 Color
Full head lace wigs help you try the fresh hairstyles. It provides you a chance to take a little price but no risks to bleach human hair wigs into any color then style them by your heart. There is no regret happened to your hair with a bad hairstylist. And you can change hair colors more often than dying your own hair. But please pay attention to an important tool: wig caps, or else your hair may be exposed to everyone when you choose a color that more light than your own.
The colors of hair toppers are recommended to be close to your hair for natural looking.
Functions of lace front hair toppers and full head wigs have no big difference. But there are still something you should keep your eyes open. If you are on the fence of which one to choose, please read this article, I believe you will find the right answer.
Write For Us