Is hair extension worth buying?
Aug.18,2022
Hair extension is not strange for most of us. It can extend our hair beyond all question, but do not look down upon its functions. Please keep scrolling the whole picture.
Is hair extension worth buying?
Instead of answering this question directly, let me show you what you can do by using it.
1. Easy to get different hairstyles
Do you love a long hair or want to have both of long and short hair in the meantime? If you do, congratulations! Hair extension is your dream tool.
Made by human hair, hair extension is also one kind of wigs but look more natural and easier to install. Of course, there are some hair extension synthesis by production provided you to choose. But personally speaking, human hair extension is better. For longer lifespan, it actually save your money and time to change new one.
No need to worry its installation or remove. Unless special demand, hair extension is glueless so that friendly to your own hair and scalp. It will not cause hair loss or allergic. And just take several minutes, you can grasp all the knowledge of wearing and maintaining it.
It offers a plethora of new looks for various occasions. Because of the similar texture of your own hair, many hairstyles you would like to have but given up by insufficient length or thickness are already waiting for you. For example, you love high ponytails, but you do have a short hair cut. Apply it. Add a strand of long hair and wrapped the end of your hair, no one will know you are used hair extension.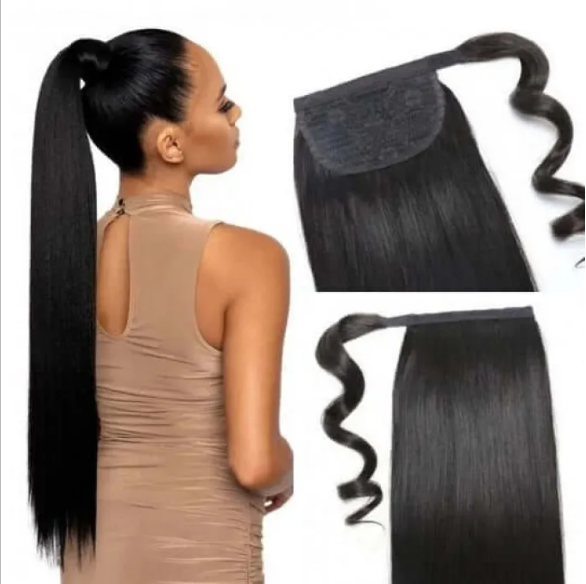 2. Cover your bad hair cut
We all know the great importance of a skillful hair stylist. Sometimes we go to the salon with excitement, imaging how wonderful we will be after designing, then dream break down. Only to find a terrible hair cut left.
The amount of time it takes to have new hair that can be styled differently is measured in years. So how can we do to have a new look in this long period and conceal the bad cut? Apply to hair extension.
Hair extensions are a great solution if you wish to go outside with your friends or families and don't want to end up in an awkward position with an awkward hairstyle.
You can achieve any hairstyle you desire and give yourself a completely new look with hair extension. So, even if you have the worst hairstyle, super lovely hair extension can transform it into a rich look.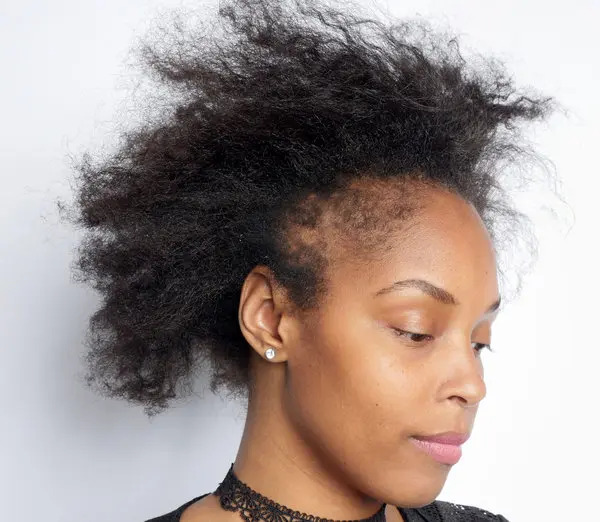 3.
Add length and volume
If you are annoyed by your hair length and wish to add length, hair extensions are made for you. There are different length provided to choose, from 18 inches to 24 inches. And one thing you have to notice is that when you install hair extension, generally they are applied just beneath the crown or next to your ears. So, please estimate your dream length and decrease the vertical length of your crown. Ignore this step may influence the end result.
What's more, hair extension has the power to add hair volume for any style. Bob style is the most popular style this year. And it looks better only for enough volume. You can buy hair extension that are already been that way or style by yourself. Whatever the texture of your hair, thin or fine, it will work nicely to people, especially those who suffering from hair loss and hair thinning.
And for people just what to have thick hair, it is also a good option. Carry it with your hands, you will find its extreme light weight, even more lighter than your own hair. With its feature, you can add hair extension to your head until your hair seem stunning natural. Every time, add a small amount of hair extension to avoid hair become too heavy in a flash.
Too heavy hair extension may damage your own hair, please apply to your hair carefully.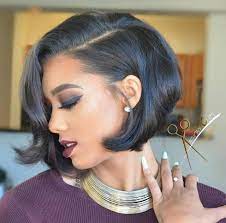 4.
Have low maintenance
Hair extension is an excellent, low-maintenance alternative if you do not take plenty of time and risks to try different hairstyles nowadays. And for colored hair lovers, restyle your hair every 8 to 12 weeks is irritated. Using hair extension, you do need to really dye your hair so that will not worry the possibility of scalp damage or ruined hairstyles. It is an economical and convenient option for you to try more different colors.
Do not have interests in color-treated hair? That's okay. You can apply synthesis hair extension or natural human hair extension to add flexibility and glamour to your daily look as well.
Every woman deserves to have thick, luscious looks! Go for it without hesitation!
Write For Us