Hurela Tax Refund Season Year-End Promotion 2022
Jan.22,2022
Hello, sisters, the annual tax rebate season is coming again, aren't you excited? This will be an excellent opportunity to buy your favorite wig, hurela mall has prepared a lot of activities for this tax rebate season, which will save you a lot of money, and I will recommend the best hairstyle for you
Among them are new hairstyles. A perfect hairstyle can complete your look and give you that beautiful and elegant look you are yearning for.
Generally, there are plenty of hairstyles you can choose, particularly with wigs. Cheap human hair wigs allow you to try various hairstyles of your choice because they offer style versatility. A good hairstyle is crucial because when people meet you, they tend to focus more on your face and hair than the rest of the body. That's why you need to look for a flattering hairstyle that complements your facial features.
With that said, let's explore some of the hairstyles you can try in 2022.
1.French braided headband
This hairstyle is perfect because it lets the hair fall freely as well as keeps it away from your face. In addition to that, it is so easy and quick to do. If you are looking for a hairstyle that will give you that chic and elegant look you are yearning for, the French braided headband will help you achieve that.
And the best thing about this hairstyle is that you can even do it at home. All you have to do is start by taking a section of the hair below your ear and then brain across your head by pulling one inch wide pieces at a time. Continue with the braid until you reach your head's bottom or where you started to braid. Use elastic to tie the end of the braid and secure it with a bobby pin. And then finally, spray it with a spray to give it a neat and shiny look.
2.Flowers in the head
While this hairstyle is particularly not new, we will still see more of it in 2022. This hairstyle looks not only beautiful but chic too. It is perfect for a date or evening look. To make this hairstyle, create your favorite type of crown and then use fresh or artificial flowers to accessorize it. This hairstyle works perfectly for long hair. However, if you have medium or short locks, you can use extensions to add volume and length. This hairstyle is suitable for dinner dates, Christmas parties, weddings, etc.
3.Lace part wig
Let's face it: the best hair part is the one that you like the most. However, it is undeniable that the center part is the one trending, thanks to TikTok. So if you haven't decided to go into 2022 with a new haircut, you may consider switching your part to transform your existing style into an entirely different look. This hairstyle is perfect for any occasion whether formal or informal. You can wear it for a wedding, office, or evening date.
4.Headband wigs
Bangs are among those hairstyles that will never run out of fashion. They are a perfect way to upgrade your looks in a big way while still having the comfort of keeping your length. Bangs also suit almost all face shapes and you can make it with your human hair headband wigs.
However, there are a few things you need to consider before you make a cut. Once you have the bangs, you need to keep them from looking greasy. You should also add spray to give your bangs some lift and texture throughout the day. It is also advisable to use a heat protector when styling with a blow-dryer.
5.The perfect ponytail
Ponytails will also never run out of fashion. We are also more likely to see it find its way in 2022. The perfect ponytail will give you a neat and comfortable look this summer. The perfect ponytail is a classic hairstyle that is not about to go away any time soon. To achieve this, comb or brush your hair. Put your thumb and forefinger around your hair and tie it into a ponytail. You can tie your hair in the middle, high-up, or lower part of your head. It all depends on your personal style. You can use an elastic band to secure it and then tighten the ponytail. There is always something unique about ponytails and summer. Ponytails are simple to do and feel comfortable too.
6.Top-knot
This hairstyle is perfect for all weathers. Not only does it look beautiful, but it also looks functional. The reason why top-knot is quite popular is that it is pretty simple to do. If you want to make a perfect top-knot with your curly lace front wig, prepare an elastic band and hairpin, and then twist your hair into a bun. To give it a smoother effect, leave a few strands hanging.
7.Thick bob wigs
Another beautiful hairstyle that will become very popular in 2022 is the thick, short bob. Bobs are also among the hairstyles that have been available for the longest time, and this isn't about to change any time soon.
That's why a thick, short bob with a heavy side part or center part will be a huge hair trend in 2022. You can use your natural hair to achieve this hairstyle. But if you don't have thick hair, use a bob wig. You can add spray to add some shine to your bob hair.
8.Braid wigs
We are also more likely to see protective hairstyles in 2022. One of the best protective hairstyles is boxer braids. This hairstyle will not only protect your hair but it will also give you that fabulous and chic look. Boxer braids are suitable for weddings, dinner dates, office, or any other type of occasion.
Pay Later Wigs Recommendation In Hurela Mall
---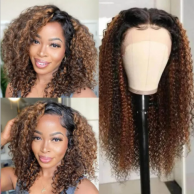 ---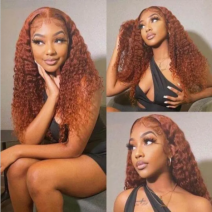 ---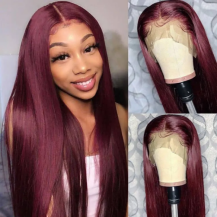 ---
Final thoughts
Our hurela mall is full of sincerity for this event. I hope you can receive your favorite wig at the end of the year. Some products with sufficient stock also support next-day delivery. Our customer service will give you the best wig knowledge answer. hurela mall is one of the excellent suppliers of human hair wigs, we also support wigs afterpay to help you solve your urgent needs, so come to hurela mall to buy your wigs.
Write For Us