Hurela Cyber Monday 2022 Wig Sale
Dec.02,2022
Cyber Monday is around the corner, and you can take advantage of the crazy offers. You can still take advantage of Cyber Monday and purchase a wig that will enhance your appearance. On this Cyber Monday, a wide range of wigs are available at a great price.
You will undoubtedly find an affordable human hair wig that matches your taste and style no matter what kind of wig you plan to purchase. That is because Hurela has various types of affordable wigs. These wigs are also available in a variety of lengths, styles, densities, and colors, making it simpler for women to select the ideal wig for them.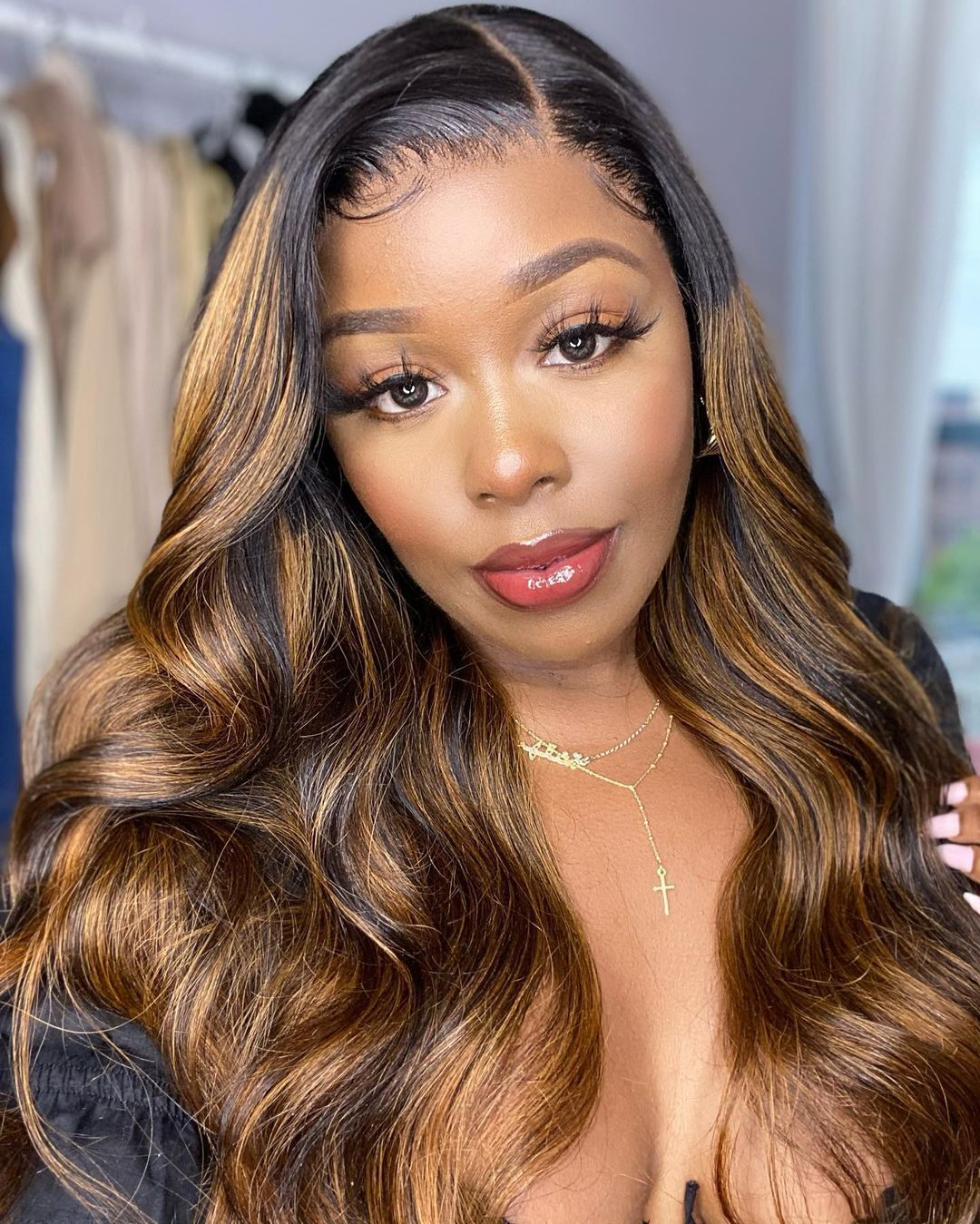 Things to consider when picking a wig during this Cyber Monday sale at Hurela
Remember to consider a few things while purchasing your preferred wig on Cyber Monday. If you consider these aspects, you'll undoubtedly find the ideal wig that will improve your beauty.
What to look for when purchasing a wig at Hurela's Black Friday sale this year
Hurela offers a wide selection of cheap wigs, as was already mentioned before, making it simpler to select a wig. But if you are unfamiliar with wigs, this may make it difficult for you to select your favorite one. Here are a few things to consider before purchasing a wig from Hurela during this Cyber Monday 2022 wig sale.
The material used to make the wig.
Human hair and synthetic hair are the materials used to make wigs. This is why it's a good idea to decide on the type of hair material you want before purchasing a wig during this year's Cyber Monday sale.
Wigs made of human hair typically endure a long time. They are strong and of a high caliber. They appear more natural as well. The only issue is that they are somehow pricey, which makes it difficult for women on a tight budget to choose them. Hurela synthetic wigs, on the other hand, are more reasonably priced. However, they do not last as long as wigs human hair wigs. Therefore, if you are financially tight, you can choose a synthetic wig or weave. You can choose a human hair wig or weave, nevertheless, if your budget allows it and you're seeking hair that will give you more value for your money. You can easily locate hair that meets your taste and preference at Hurela because they provide a vast selection of wigs in a variety of styles and colors.
1.Understand your size.
You must be aware of your wig size before placing an order for one during Hurela's Cyber Monday sale this year. In order to fit different head sizes, wigs typically come with several different cap sizes. For this reason, if you want a wig to fit you precisely, you must first determine the size of your head. A correctly fitted wig will make you seem more beautiful and appear more natural. However, a lace front wig that is not fitting correctly will not only look bad, but it will also be easy to fall off. Take a tape measure and measure the circumference of your head, then note the measurements to find out the size of your head. The measurements of your head can then be compared to those of the Hurela wig you are purchasing. Hurela, thankfully has a return policy. Therefore, even if the wig does not suit you properly, you can return it and get a new one that does.
2.Select the desired length.
Hurela human hair headband wigs come in various lengths. They have wigs in different sizes, including short, medium, or long. Everything depends on the length you desire. If you're having trouble deciding which length is best for you, ask your hairstylist what length they believe will look best on you. Choosing the correct length of a wig often depends on your lifestyle as well.
3.Select the color you desire.
This globally recognized hair brand also sells a variety of colored wigs during its Cyber Monday sale this year. You may easily find wigs in the colors purple, maroon, dark chocolate, or pink. You must decide on the color of your desired wig in order to avoid any confusion while selecting your favorite wig. If you're new to wearing wigs, it's best to pick a color that goes well with your skin tone. You may appear more natural as a result of that.
4.Establish a budget.
Finally, you must decide your budget if you intend to get a wig at Hurela's Cyber Monday sale this year. Hurela will be selling their wigs, weaves, hair extensions, and hair bundles at exceptionally low costs during this event, so you don't need to worry even if you have a limited budget. Because of their lower rates, you also don't need to worry about the wig being of poor quality. Hurela's hair is of excellent quality.
Wigs available at Hurela during this Cyber Monday wig sale
Here are some of the wigs you can grab during this year's Cyber Monday wig sale:
1.Lace front wigs
2.Headband wigs
3.Colored wigs
4.Bob wigs
About Hurela Hair
Hurela is a popular hair brand based in China. It is well renowned for producing affordable, high-quality hair. They sell their wigs at exceptionally low costs. Hurela delivers their wigs in every region across the globe. Additionally, they provide faster delivery services, so you will have your hair items quickly. Hurela should be at the top of your list if you're looking for the ideal hair brand that not only makes high-quality hair but also offers it for a reasonable price. You can't afford to miss out on their incredible deals now that their annual Cyber Monday sale is about to begin.
Write For Us