HURELA Cheap Wigs Mid-Year Promotion 2021
Jun.05,2021
Everyone, hurela has been with you for a year unknowingly, and it's almost the middle of the year. In order to thank new and old customers, hurela launched a special mid-year promotion. Your favorite wigs are included in this event. With the greatest discount, come to the mid-year promotion to buy your favorite wig, let's introduce the discounts and hot products of the mid-year promotion.
Mid-Year Promotion Sale
We can give a discount of up to 42%
Time
June 10th-June 19th
1.All Products 30% Off
2.$12 off on orders of $109 CODE: HURELA12
$20 off on orders of $179 CODE: HURELA20
$28 off on orders of $239 CODE: HURELA28
3.Headband Wig CODE: PROHB10
4.Hair Weave 10% Off CODE: PROHW10
Extra 4% Off Discount CODE: OSHURELAMALL
The lace front wig is your secret weapon for creating flawless hair that is almost imperceptible. It was originally used by the Hollywood industry to naturally transform actors and performers.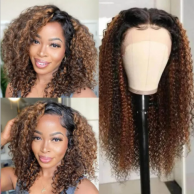 Lace wigs are increasingly being worn by celebrities off-set. This used to be a great and expensive trading technique. Now anyone can use the advantages of lace wigs to get an invisible hairline.
Different manufacturers use different types of lace, but all manufacturers use a thin lace material that is almost invisible. Fill the hair one by one. The end result is an undetectable hairline, giving the illusion that hair is now growing from the scalp.
Why Lace Front Wig Is Expensive
The process is labor-intensive. So the cost may be a bit higher, but in order to get the illusion of a priceless stainless steel hairline, no one will know you are wearing a wig unless you tell them you will hear the word lace before ready-to-wear.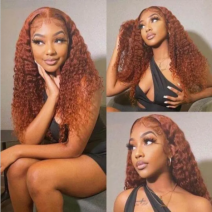 This means that lace is perfectly measured, so you don't have to cut or customize like in the past few years. The manufacturer has created a natural hairline in this exquisite way.
So you can wear it to remember that the lace print is very delicate. I mean it is laced, after all, so be careful not to pull it or pull it out, because if you apply too much force, it will deform.
Lace wigs are a great solution for people who have thinning or hair loss due to premature baldness and hair loss. Chemotherapy, or if you just want to wear a wig to look flawless. Wearing wigs is a growing trend. Whether you want a wig to change your appearance, if you want the most natural hairline appearance, a lace front wig is the answer.
How To Find The Right Hair Wholesale Vendors
First of all, you need to understand its hair characteristics, which requires you to wear it to feel it yourself, because others can't tell you anyway, only you can really experience the characteristics of hair.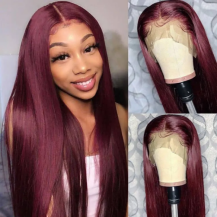 In the second step, you can call to consult the wholesalers, their wholesale prices, and the final discounts they can give you.
Hurela is a supplier of human hair wigs with good quality and complete styles. We provide the fastest service the next day according to the location of the customer. Our customer service responds to your questions online 24h/7. We also provide wholesale Free label printing that can solve this trouble for you, and you have a lot of wholesale pieces, we also have a stepped discount price, which will definitely give you unexpected discounts, allowing you to wholesale to your most satisfactory wig, at the lowest price.
Committed To Every Girl Wearing A Satisfactory Wig
Hurela mall welcomes your calls at any time, and everyone is welcome to buy wigs first in this mid-year promotion, to test the quality of hurela mall's hair, it will definitely surprise you. God, how come there is such a low price, such a good quality wig, don't hurry up and buy it!
Write For Us