Hurela Black Friday Annual Biggest Event 2021
Nov.17,2021
Black Friday is the biggest shopping festival, which is very popular globally. During this event, you can buy various items at lower prices. Now that the Black Friday is around the corner, you are wondering which offers you can get on hair products. Thankfully, Hurela is holding its annual Black Friday sale, and you can be part of it.
During this event, you will be able to get your favorite wigs at incredible prices. What's more, there are plenty of wigs you can choose from depending on your personal taste and style. That's because Hurela has wigs in different colors, styles, and lengths.
Take advantage of this Hurela Black Friday Annual Sale because the offers are just crazy. Let's see some event details and some of the offers available during this event.

Event details:
Activity time: 11.24- 11.30
Active content:
1. ALL products 40% OFF
2. $10 off for orders over $99 code:BF10
$15 off for orders over $169 code:BF15
$25 off for orders over $249 code:BF25
3. 0.01$ spike/free wig (range)/small gifts/Giveaway
(0.01$ seckill: The product requires shipping fee + new product)
4. Free Wig:
Free 10-inch hair weave with any purchase over $349
Free pixie wig for any purchase over $399
Free bouncy curly wig for any purchase over $489
Small gifts: normal gifts outside the package + hair tinsel (hair tinsel)
What to look for when buying your wig during this Hurela's Black Friday annual sale
As already mentioned above, Hurela offers plenty of wigs, making it easier to choose a wig of your choice. But this can make it hard to choose your favorite wig, especially if you are new to wigs. Here are some of the things you should pay attention to when buying your wig at Hurela during this Black Friday annual sale.
1.Hair material
Hurela wigs are typically made from either human hair or synthetic hair. This is why it is good to determine the type of hair material you want before you go ahead and grab your wig this Black Friday annual sale.
Wigs made from human hair tend to last long. They are high-quality and durable. They also look more natural. The only challenge is that they are a bit costly, making it hard for people with a limited budget to go for them. On the other hand, Hurela synthetic wigs are more affordable. But they do not last longer compared to wigs made from human hair. So if you have a tight budget, you can go for the synthetic wig or weave. But if your budget can allow it and you are looking for hair that will give you a higher value for your money, you can go for human hair wig or weave. Since Hurela has a wide variety of hairs in different styles and colors, you can easily find hair that suits your taste and preference.
2.Know your size
Before you go ahead and order your wig during this year's Hurela Black Friday sale, you need to know your wig size. Wigs usually come with different cap sizes to suit different head sizes. This is why you need to know the size of your head first before buying a wig if you want the wig to fit you perfectly. A wig that fits perfectly looks more natural and will enhance your beauty. But a wig that loosely fits will not only look ugly, but it will easily fall off. To know your head's measurements, take a tape measure and measure the circumference of your head and record the measurements. From there, you can compare your head's measurements against those of the wig you are buying from Hurela. Thankfully, Hurela offers a return policy. So even if the wig does not fit you properly, you can return it, and they will give you another fitting wig.
3.Determine the length you want
Hurela's wigs come in different lengths. They have short, medium, or long wigs. It all depends on which length you want. If you are stuck on which length is ideal for you, you can speak with your hairstylist about the length that they think suits you the most. Your lifestyle also generally plays a crucial role when choosing ideal length of a wig.
4.Determine the color you want
Again, this year's Hurela's Black Friday sale, the global hair brand company is selling various colored wigs. Whether you are looking for a purple, maroon, dark chocolate, or pink wig, you will easily find it. So to avoid any confusion when choosing your favorite wig, you need to determine the color of hair that you want. If you are new to wigs, it is advisable to choose a wig color that complements your skin tone. That can help give you a more natural look.
5.Determine your budget
Finally, if you are planning to grab your cheap wigs during this year's Black Friday sale at Hurela, you need to determine your budget. However, you don't have to worry even if you have a tight budget because, during this event, Hurela will sell their wigs, weaves, hair extensions, and hair bundles at incredibly cheap prices that suit every budget. And you don't have to worry about the wig being of low quality because of their lower prices. Hurela hairs are high-quality.
Pay Later Wigs Recommendation In Hurela Mall
---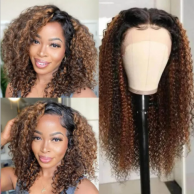 ---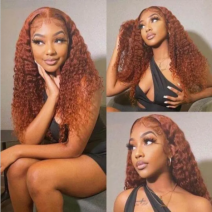 ---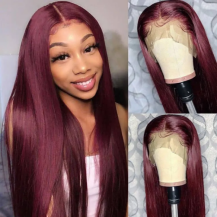 ---
About Hurela hair brand
Hurela is a global hair brand from China. It is popularly known for high-quality and affordable hair. They sell their wigs at incredibly affordable prices. Hurela supplies their wig in any part of the world. What's more, they offer flash delivery, meaning that you will receive your hair products within no time. If you are looking for the perfect hair brand that not only produce high-quality hair but also sells them at affordable prices, Hurela should be on your top list. And now that they are about to hold their Black Friday annual sale, you cannot afford not to be part of it because they have amazing offers.
Write For Us
Questions & Answers
Q
Which Length Wig Should I Choose?
A
There are 4 factors that you should best take into account when choosing a wig length: your ideal look, your height, your face shape and your body type. You need to take into account 4 factors when choosing a wig length: your desired look, your height, your face shape, and your body type. For example, you should take into account your height. If you are short, try not to choose long or extra-long hair, which can make you look even shorter. If you are a tall girl, don't choose short hair, because a wig worn on you will look shorter than an average height person. For example, a 5'8" person wearing a 10" straight wig would be just above the shoulders, giving a perfect medium hair look. Whereas if a person is 5'4", this wig will appear too long.