Hurela Hair 11.11 Global Shopping Festival 2020 Wig Sale
Nov.02,2020
Good news, HURELA mall 11.11 hair sale, all human hair wigs have unexpected discounts. The HURELA 11.11 shopping spree is about to begin. What are you waiting for?The event will be held from November 9th to November 13th.A series of surprise spike activities are waiting for you.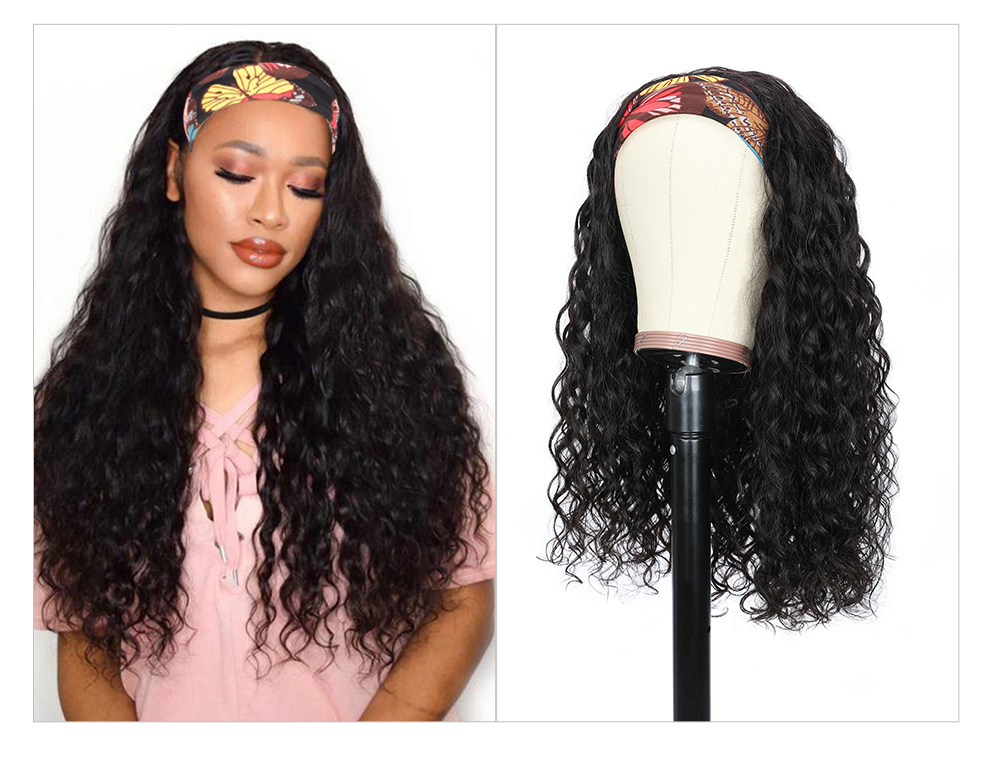 Discounts offered by HURELA mall
1.From 32% off the whole network.
2.Pure hair weave 34%+hair weave+combination 34%
3.36% off hot sale categories
The double eleven spike event will provide massive discounts within 24 hours.On the upcoming Double 11,what is the best product for African-American women to buy?There is no doubt that wigs should be your first choice.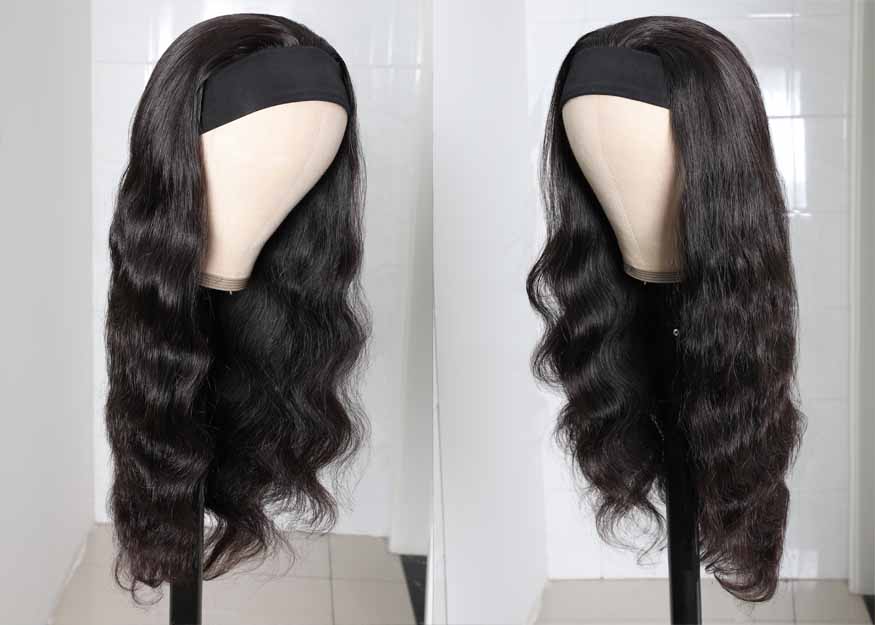 1.Human Hair Wig
Human hair wigs are made out of real human hair so they look and feel real,but they also have to be re-styled after washing just like real hair.Human Hair and Synthetic Hair have advantages and limitations which make them the right choice at different timesHuman hair wigs offer the most natural look and feel.And while they can be the more expensive pick, with the proper care,they are also more durable.Human hair wigs can last between 1 and 3 years.They are remarkably soft with a shine and movement that is not easily duplicated in synthetic hair. human hair wig have lace part wig,headband wig,3/4 half wig,4*4 lace closure wig,none-lace human hair wigs,u part wig,pu wig,hat wig. HURELA mall has a full range of human hair wigs, and you can choose the wig products you are most satisfied with.
2.headband wig
The headband wig is just like its name.As the name suggests,it is the combination of the headband and the wig,which can make your wig look more natural.The headband can also be used to modify your human hair wig.The wig can be slid around the head and fixed in place using a headband instead of clips or glue or other fixing methods.There are as many styles of headband wigs as human hair wigs.Generally,there are clips and adjustable straps on the back of the cap to fix the hair.The wig headband is very soft and comfortable special design to fit the wig perfectly. Especially our new in headband wig is the new trend hairstyle and lead the fashion.A headband wig is a type of wig that is made with a piece of material resembling a headband. The wig can be slid around the head and put into place using the headband rather than clips or other fasteners.A headband wig is a wig made of a material similar to a headband. The wig can be slid around the head and fixed in place using a headband instead of clips or glue or other fixing methods. There are as many styles of headband wigs as human hair wigs. HURELA mall has a full range of heaadband wigs,The hair quality is very good and it is a good choice for beginners.You can choose the curvature and color you want, and we will give you some headbands to satisfy your daily collocation and enrich your look.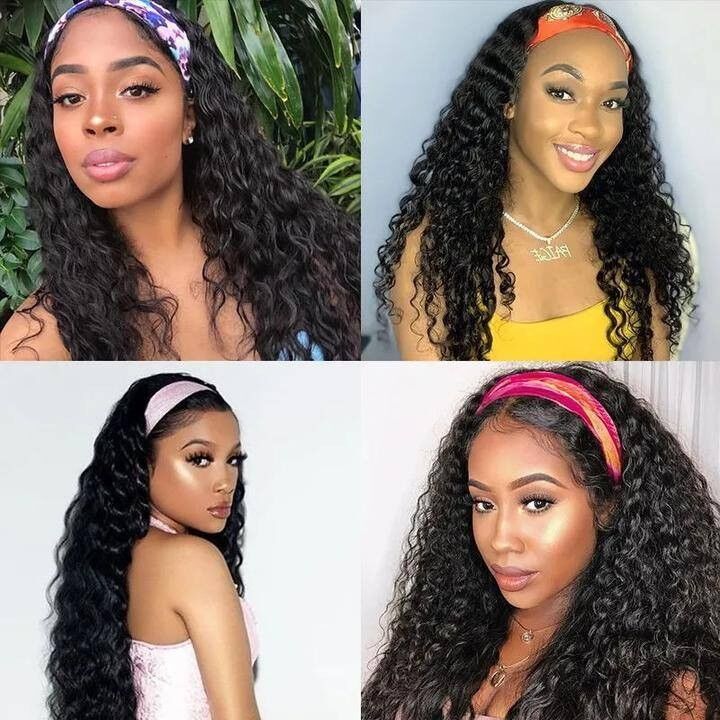 3.Lace Part Wig
Traditionally,we know that lace is a kind of textile product material,which is used in clothing.Nowadays, in the wig industry, lace is also used more and more on wigs,because it is very thin and easy to fit on. Wigs can even be said to be perfect.A lace wig cap can also include other types of foundation elements such as a monofilament top,a hand-tied cap,a capless style,a classic machine-made cap.Because lace front wigs will give you such a natural-looking hairline,many wig wearers desire a cap that combines a lace front with monofilament or hand-tied cap to get the most realistic look with the most versatility,as these types of caps also allow for the hair to be parted in multiple directions. Of course,these are just a few of our top-selling products, there are more products, you can come to HURELA to learn.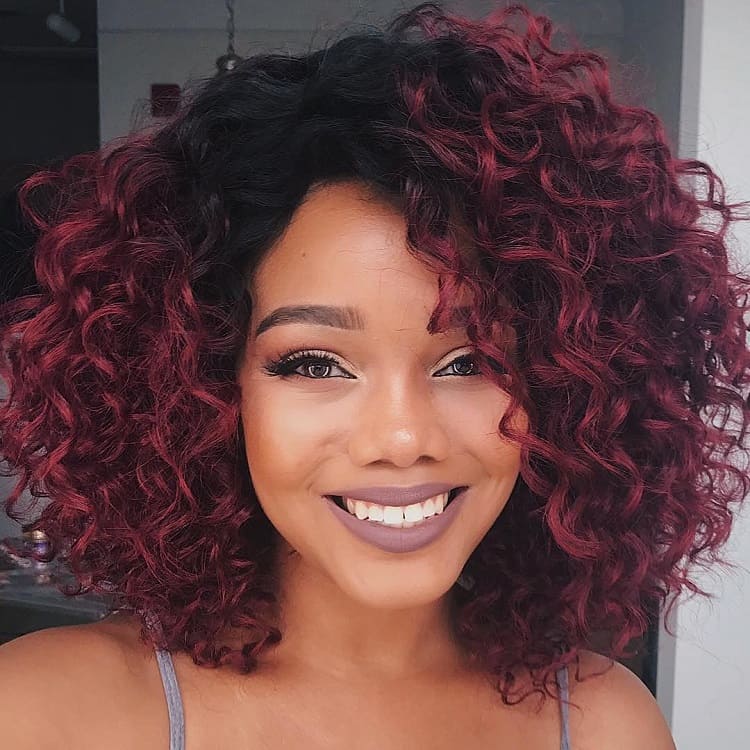 Reasons for recommendation:
1.We carry 100% REAL human hair and ship out from our own factory where it is assembled and packaged. This is how we are able to provide a product with the strictest quality standards for an unbeatable price.
2.Longer service life,Treat it like your own hair and take very good care of it. then normally it could longer than 1 year.
3.Best after-sale service team, you can return or get refund for any reason in 15 days, you have no risk to try!
Lowest price,no tricks!!!
11.11 is Singles Day! The biggest shopping day in China.You can't miss HURELA 11.11 Deals + Discounts On Hair and Wig 2020.
Which is your favorite? Who will be my next new hair to transform? Hurry up!!!
This entry was posted in
wig
By Hurela
Write For Us