Human Hair Wigs VS Synthetic Wigs - How To Choose?
Jul.11,2022
Picking a wig is the beginning of the road to beauty, but it is also the origin of tangles. When picking a wig, you have so many factors to consider like brand, color, and style that it's hard to know where to start at a moment's notice. Choosing between human hair wigs and synthetic methods is a good place to start. This blog will clear up the confusion for you.
Human hair wigs are made from 100 % human hair, which is soft, shiny, and wavy. Wearing them looks and feels all like your real hair. Synthetic wigs are created from man-made fibers that use a specialized process to give them the overall appearance of real hair. In this way, you may think that human hair wigs must be of better quality than synthetic wigs, but this is a misconception. Because high-quality synthetic wigs can be made so fake that people often cannot tell the difference between them. Below we will analyze the pros and cons of both types of wigs in detail for you to pick out the perfect wig.
About Human Hair Wigs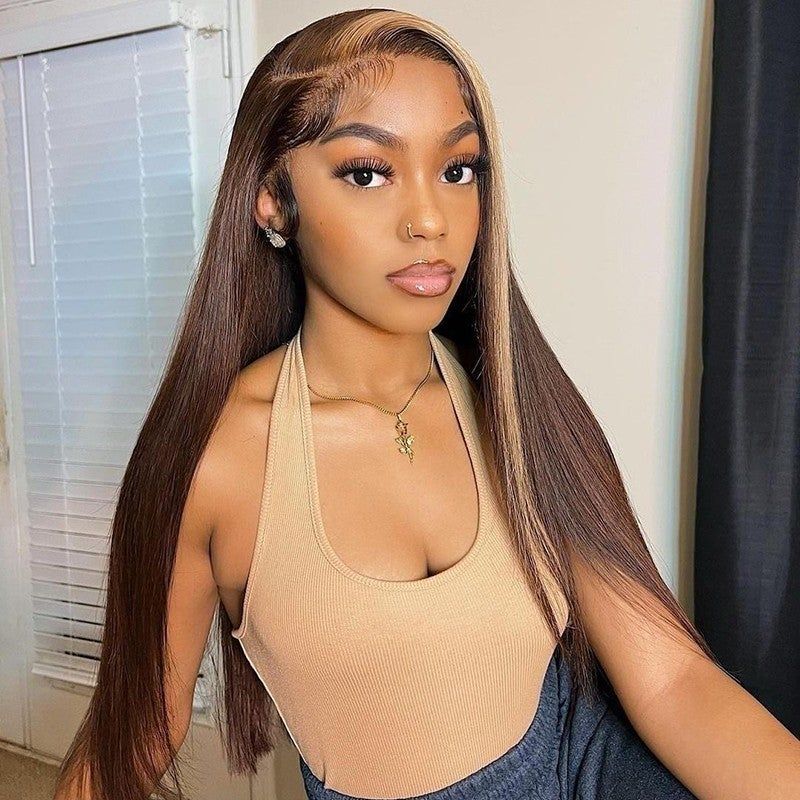 1. Advantages
Textural Versatility. There are many types of human hair wigs such as Brazilian hair, Peruvian hair, Malaysian hair, etc. Therefore, you can choose a wig that is close to your natural hair texture.
Styling Versatility. As you know, human hair wigs are made from real and natural human hair. For this reason, these wigs are much easier to style. You can cut, color, and perm them just like you do your own hair.
Durability. With proper care and maintenance, a human hair wig can last for a long time. Even if you use it daily, it can last one to two years.
Natural Look. Human hair wigs are soft and shiny, which makes them look very natural.
2. Disadvantages
High Price. Because human hair is relatively scarce and difficult to obtain, it is usually expensive.
High Maintenance Costs. Just like real hair, human hair wigs require regular shampooing and conditioning. In addition, they respond to the environment around them. If you live in a dry place, hydrate it regularly with a small humidifier. Otherwise, they may lose their shine and become dry and brittle.
Color Variation. Each wig contains hair collected from more than one person, so there will be subtle differences that make it difficult to replicate the exact color.
Color Fading. The color of human hair wigs will oxidize under light and slowly fade.
Weight. A human hair wig of the same length may be heavier than a synthetic wig.
Fragility. Rough combing or prolonged use of heated styling tools can damage them and shorten their life.
About Synthetic Wigs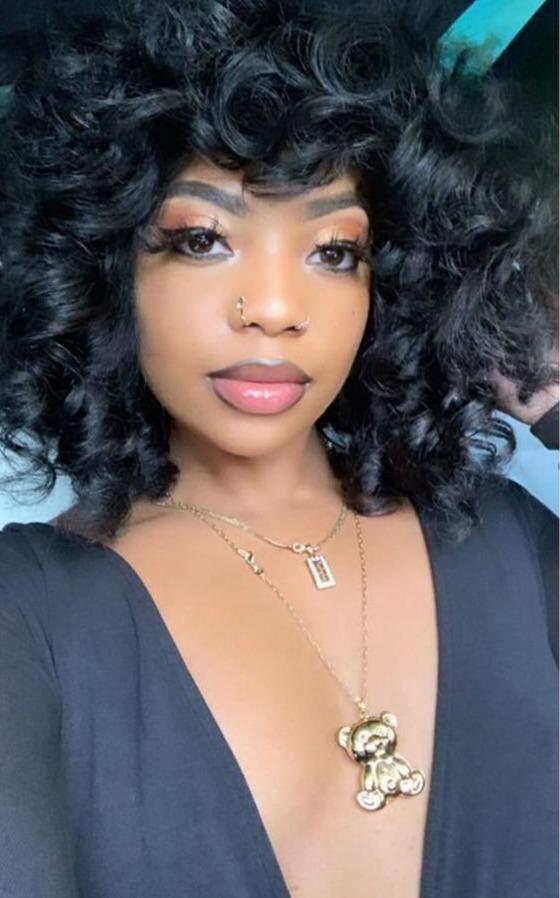 1. Advantages
Low Cost. The cost of synthetic wigs is relatively low, so there is no need to hesitate when you want to change to a new trendy wig.
Style Memory. A synthetic wig can maintain a certain style in any condition, and its curls will not loosen even when it is humid outside.
Low Maintenance. Synthetic wigs are easy to care for and maintain and don't require you to style them. All you need to do is wash and dry and they will be back to their original state.
Color Versatility. For synthetic wigs, any color you can imagine is possible on them. You can put the hair color of anime characters on your head.
Natural Look. With a high-quality synthetic wig, you may not be able to tell the difference between it and a human hair wig.
2. Disadvantages
Short Lifespan. Synthetic wigs do not last as long as human hair wigs. They can last 4 to 6 months with daily wear.
Low Gloss. Low-cost synthetic wigs have a less natural shine and may be recognized as wigs.
Styling Fixation. Generally, synthetic wigs cannot be straightened or curled with heated styling tools, which can cause them to melt. The exception is heat-friendly synthetic wigs.
Color Fixation. Because synthetic wigs are made of fibers, it is unlikely that they can be recolored.
Four Things You Need To Consider Before Choosing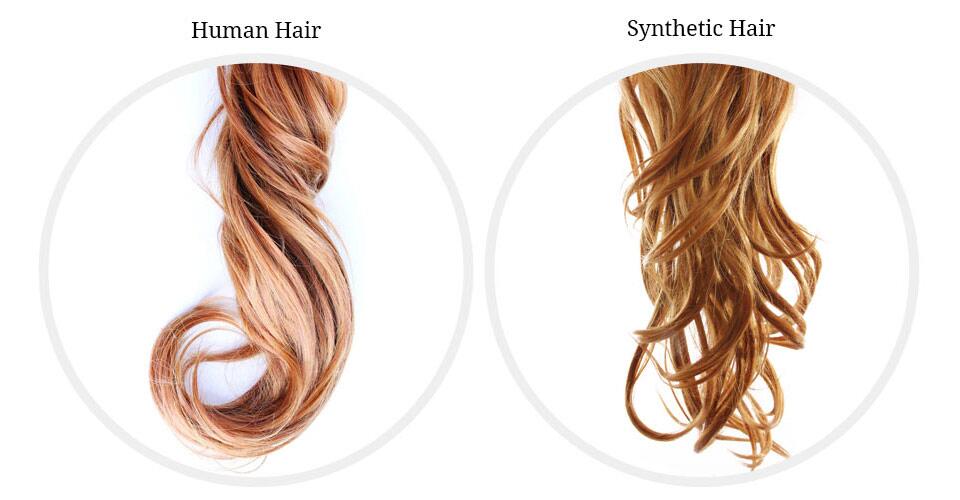 Through the above, you basically understand the basic differences between synthetic wigs and human hair wigs. Have you made a good decision yet? If not, you can consider it by the following aspects.
1. Your Budget
Budget is the decisive factor in making your choice. If you have limited funds, you can directly choose a synthetic wig. Synthetic wigs can greatly reduce your expenses, and if you also want to pursue a natural look, you can buy a high-quality synthetic wig. Moreover, the low maintenance of synthetic wigs can also save you a lot of money on washing and conditioning products. Of course, if you have a large budget, a human hair wig is your best choice.
2. Frequency Of Wearing Wigs
If you need to wear a wig frequently, consider buying a human hair wig, they last longer and have a more natural look. If you only wear a wig occasionally, then it is recommended to choose a synthetic wig as it is cheaper and more suitable for short-term use.
3. The Area You Live In
If you live in an environment that is too humid or too dry, a synthetic wig will be your best choice. This is because of its style fixation, which means that its style is not affected by the surrounding environment. In such cases, try not to choose a real wig, as its style may change in such environments and will be more expensive to maintain.
4. Frequency Of Changing Style
A human hair wig is versatile and you can bleach, dye, and perm it. However, synthetic wigs are not, and you can only determine your preferred color and style in advance. Therefore, if you need to change your look often, a human hair wig is the right choice for you.
If you decide to buy a human hair wig, feel free to come to Hurela and choose the style you like. Hurela wigs are made from 100% human hair and have the best quality and variety of styles. Now with summer affordable wigs, here are the coolest and most fashionable wigs for summer. As well, if you have any questions about synthetic wigs vs human hair wigs, please feel free to contact us and we will be delighted to help you.
Write For Us